Black Adam star Aldis Hodge recently explained his unique version of Hawkman, the JSA, and their relationship with the new antihero.
Black Adam is set to change the hierarchy of power in the DC Universe very soon. When the movie releases, DC fans will be introduced to not only Black Adam, but also to the live-action debut of the Justice Society of America, or the JSA.
Hawkman and Dr. Fate are the senior members of the team, while Cyclone and Atom Smasher are the new recruits. In a recent interview promoting the upcoming DCEU movie, Aldis Hodge explains the complex dynamic between Hawkman, the JSA, and Black Adam.
BLACK ADAM: HOW DOES HE AFFECT HAWKMAN & THE JSA?
"Yeah, sure. For me, I think that we meet Black Adam, the JSA. We meet him with our preserved means of what justice actually is. And especially when we go to conduct and we try to impose upon them what we think justice to be. And Black Adam shows us a different injustice. And not only that, the people galvanize around him to support a different definition of justice. So, for us, we have to really understand and learn. 

And part of our journey is, whilst we still believe in what we believe in, can we learn how to respect and adapt and apply different means of justice? What is right for them? Is that also right for us? So, there is a morally complex battle in terms of being able to respect and also learn how to be of true service?"

– Aldis Hodge, Black Adam
The Justice Society of America is walking into a complex, large scale conflict with the intent to help. But the way in which they can help, and the assistance that they offer may not be what the people of Kahndaq actually need.
Perhaps the citizens of this fictional Middle Eastern country in the DC Universe need a lethal protector like Black Adam to enact true and lasting change. This could be a tough reality for Hawkman and the Justice Society to deal with, but the unstoppable might of Black Adam may leave them with no choice. 
RELATED: BLACK ADAM PRODUCER TEASES HOW ATOM SMASHER AND CYCLONE FIT INTO THE JSA TEAM: EXCLUSIVE
We still don't know exactly how the people of Kahndaq will respond to the return of their super-powered fallen ruler, but according to Aldis Hodge, they will "galvanize around him", suggesting a national embracing of Black Adam. 
BLACK ADAM: ALDIS HODGE ON HIS VERSION OF HAWKMAN
Hawkman may have a lot to learn about the justice or injustice that Black Adam is capable of, and we still have a lot to learn about his character in the DCEU. Further into that interview, Aldis Hodge talked about which version of Hawkman is in the new movie. 
"You know I can't tell you that. No bro. I will say though, when I try to figure out which backstory, which lane I was going to go with, my application of Carter was found in the synergy of all of the iterations that we know of Carter Hall.

 What are the most consistent traits that we understand Carter Hall or Katar Hol to be, and pull that into this? And hopefully we can get to tell the backstory in origin in another film, but for now I can't spill those beans.

Yeah. Carter Hall or Katar Holl. It's one of the two, you know what I mean? But I told you I'm in there. I'm not going to tell you."  

– Aldis Hodge, Black Adam
Carter Hall is the original and current version of Hawkman. He was created in the golden age and has more recently returned to prominence following live-action depictions in Smallville and Legends Of Tomorrow. Black Adam will be the first movie to feature a live-action version Carter Hall/Katar Hol, AKA Hawkman. 
Katar Hol is the version of Hawkman from the New 52, the Silver Age and the Bronze age. This version of Hawkman is more closely tied to the planet Thanagar, and is often depicted as a Thanagarian police officer. 
RELATED: BLACK ADAM PRODUCER TEASES DOCTOR FATE'S DYNAMIC WITH HAWKMAN AND THE JSA: EXCLUSIVE
The comic book history of Hawkman is fairly convoluted and messy, and the descriptions of the two primary versions above offers a simplified look into Carter/Katar's past.
Reincarnation and multiple lives are a constant in Hawkman stories, and the separating lines between Carter, Katar, and other versions of Hawkman have changed from story to story.
It sounds like Black Adam will feature a simple story for Hawkman's silver screen debut, one free of the contrivances of the comic book world.
BLACK ADAM: SIMPLIFYING HAWKMAN FOR THE DCEU
The origin story of Aldis Hodge's new DC hero is something that could be explored in a future movie. That could take shape either in a Hawkman solo movie, a Hawkman & Hawkgirl teamup project, or in a potential Justice Society of America spinoff.
Aldis Hodge clearly has a strong grasp of what makes Hawkman an interesting character, and he shares a passion for the character that is inspiring to DC fans. His knowledge of the complexities of Carter Hall vs Kotor Hal is something that bodes well for the future of Hawkman in the DCEU. 
RELATED: MARVEL STUDIOS' SECRET NOVA PROJECT RUMORED TO BECOME A SPECIAL PRESENTATION FOR DISNEY+
Hawkman is finally making his theatrical debut through Black Adam, which comes exclusively to theaters on October 21, 2022. Aldis Hodge is a powerful performer who obviously loves the character he's playing, and that is a match made in DC heaven.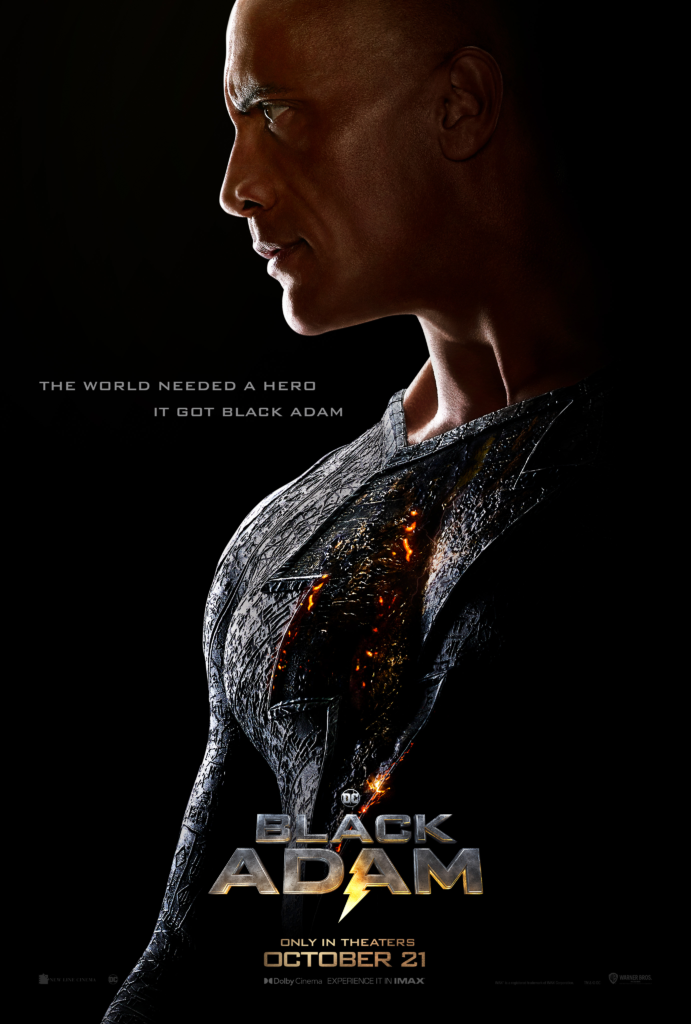 Are you excited to see Hawkman's story in unfold this weekend? Let us know your thoughts in the comments below or on our social media!
KEEP READING: BLACK ADAM: SARAH SHAHI EXPLORES ADRIANNA TOMAZ'S COMPLICATED RELATIONSHIP WITH "TEAM BLACK ADAM" 
Source: Screenrant