Be forewarned as some mild spoilers are ahead for The Guardians of the Galaxy Holiday Special. If you've already gotten a chance to watch the festive, yuletide Special Presentation from Marvel Studios, you'll notice that the special had a four-and-a-half-year payoff to a joke that goes all the way back to 2018's Avengers: Infinity War. The Guardians' Rocket finally got Bucky's bionic arm.
Of course, this led to fans wondering about how this happened on social media, and writer and director James Gunn was nice enough to provide the answer. In a series of posts on Twitter, Gunn discussed the new special and even answered some fan questions, including how Nebula got ahold of Bucky's bionic arm to gift it to Rocket as a Christmas present.
RELATED: GUARDIANS OF THE GALAXY HOLIDAY SPECIAL IS THE WONDERFUL EPILOGUE OF PHASE 4 ACCORDING TO JAMES GUNN
JAMES GUNN REVEALS HOW NEBULA GOT AHOLD OF BUCKY'S BIONIC ARM IN THE GUARDIANS OF THE GALAXY HOLIDAY SPECIAL
When someone asked Gunn exactly how the particular event worked out, Gunn bluntly stated about Nebula (once again portrayed by Karen Gillan), "She took a trip to earth and tore it off his body because she was feeling so Christmasy."
When another fan claimed this would be impossible and Bucky should be able to defeat Nebula, Gunn also shared his thoughts on social media. He responded, "I'm not sure how a cyborg with advanced alien technology tearing off a human's arm because of an overabundance of Christmas-Spirit is forced inclusion, but now it's canon sorry."
I don't think the particulars are meant to be that specific. Somehow, Nebula got Bucky's bionic arm. Bucky encountered Rocket during Infinity War, and Rocket tried to buy his arm. Bucky didn't even humor Rocket with a response and walked off, with Rocket musing to himself, "Oh, I'll get that arm!" Somehow, someway, Nebula obtained Bucky's arm. It's meant to be funny.
Despite what Gunn said on Twitter, who even knows if that's the actual truth? Maybe Bucky had a spare lying around. Maybe Nebula woke him up and asked for it. Keep in mind, Bucky has the nation of Wakanda on speed dial. He knows how to contact Wakanda and the Dora Milaje. He used to live in Wakanda, remember?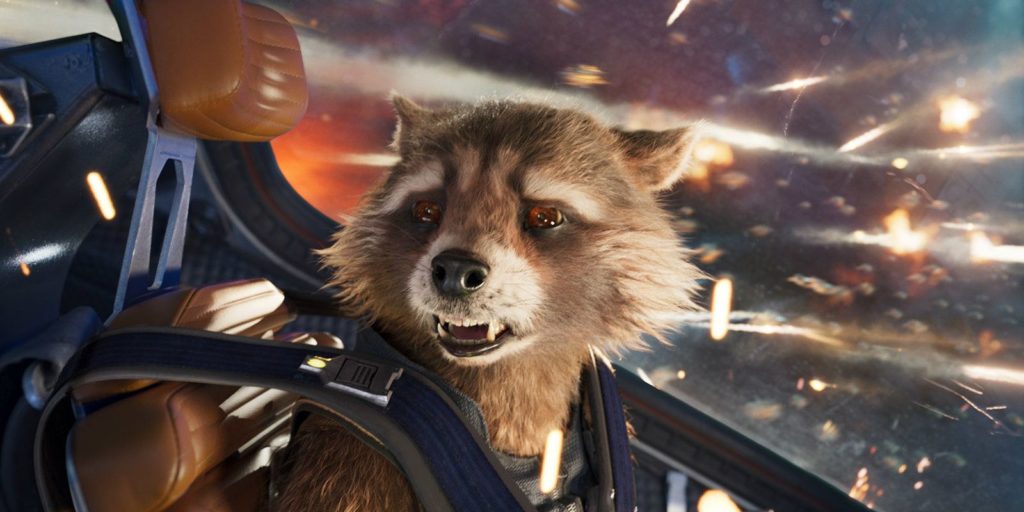 If Bucky really needed a spare vibranium arm, it probably wouldn't be hard to get one from Wakanda. Keep in mind, Bucky asked Wakanda to make Sam Wilson his new Captain America suit in Falcon and the Winter Soldier, and they created the suit and delivered it back to them fairly quickly.
The point is, the scene was a joke. The audience isn't really meant to worry or think too hard about the hows and whys of how Nebula got the arm. Somehow, she got the arm that Rocket always wanted because she wanted to get Rocket a nice gift in the Christmas spirit.
RELATED: NEW FESTIVE PICS FROM SET OF GUARDIANS OF THE GALAXY HOLIDAY SPECIAL INCLUDES A MCU CAMEO!
Keep in mind, the two were close, and they were the only surviving members of the Guardians team after Thanos snapped them out of existence. During that time, they remained together and worked with Black Widow to keep watch over the Earth for five years. In other words, the duo clearly share a close friendship.
Now, it would be funny if Bucky in a future movie or show brings up that Nebula stole his arm and muses, "Hey! You knocked me out and stole my arm!" Just to continue the gag. But it's still just a gag at the end of the day. It's not meant to be overthought. If fans want to worry about major plot holes in the MCU, there are much bigger ones to ask or complain about.
Meanwhile, the adventures of the Guardians will continue in Guardians of the Galaxy Vol. 3 next year. The film will hit theaters on May 3, 2023. The Guardians of the Galaxy Holiday Special is streaming now on Disney+.
What did you think of the joke and James Gunn's answer? Does Gunn's answer work as a satisfying explanation for how Nebula obtained the arm? Does it bother you that Bucky got his arm stolen by Nebula? What did you think of The Guardians of the Galaxy Holiday Special? Please share your thoughts on the MCU special presentation on The Illuminerdi Twitter account.
SOURCE: James Gunn, Twitter
KEEP READING: GUARDIANS OF THE GALAXY VOL. 3 FOOTAGE SHOWN AT SDCC