The Guardians of the Galaxy are officially coming back!
Marvel Studios held their San Diego Comic-Con Hall H panel and, as usual, has revealed some massive new announcements. James Gunn arrived at Hall H to begin the Guardians portion of the panel. He revealed that the week marked a special anniversary for him and the Guardians.
Guardians of the Galaxy Vol. 3 Footage Description
Gunn presented the Hall H crowd with footage of Guardians of the Galaxy Vol. 3. Chukwudi Iwuji is playing the High Evolutionary. The footage was emotional and set to Flaming Lips' "Do You Realize." A first look at Will Poulter as Adam Warlock was revealed and showed him and Gamora hanging out with the Ravagers.
Following the footage, Chris Pratt, Karen Gillan, Pom Klementieff, and Sean Gunn joined Gunn on stage to discuss the film. Gillan told fans to expect some levity from Nebula. Klementieff described Mantis as "query, but more confident." She also teased Mantis showing off some combat skills. The entire cast was very emotional while speaking of the movie. Guardians Vol. 3 brings an end to a nearly 10-year journey.
Newcomers Will Poulter and Maria Bakalova joined the cast on stage. Bakalove is confirmed to be playing Cosmo the Spacedog. Both Bakalove and Chukwudi Iwuji arrived in full cosplay as their new characters.
Marvel Studios' History at San Diego Comic-Con
Marvel Studios has returned to San Diego Comic-Con with a bang. The company has a rich history of making massive announcements at San Diego Comic-Con. Still, it has been missing from the convention for the last few years due to COVID and the rise in popularity of Disney's D23 event. The studios' last SDCC was in 2019, when they unveiled their plans for Phase 4 of the Marvel Cinematic Universe.
RELATED: RUMOR: BLADE SHOOT DATE MOVED TO FALL 2022
With the recent release of Thor Love and Thunder, Marvel Studios has officially released all of the MCU's Phase 4 that was revealed at SDCC back in 2019. All of the previously announced projects suffered production delays from the COVID pandemic, resulting in a drastic release date shift. Before SDCC 2019, Marvel Studios also decided to skip SDCC 2018 but gave attendees many surprises the year before at SDCC 2017.
Thor: Ragnarok was the primary focus of this panel, but the studio also showed off Ant-Man and the Wasp, Captain Marvel, Black Panther, and Avengers: Infinity War. At SDCC 2016, Marvel Studios gave fans a look at the Black Panther cast, Doctor Strange, Guardians of the Galaxy Vol. 2, Spider-Man: Homecoming, Thor: Ragnarok, and announced Captain Marvel with Brie Larson. Before skipping the 2015 convention, SDCC 2014 saw the announcement of Ant-Man and its cast, Guardians of the Galaxy Vol. 2, and a look at Avengers: Age of Ultron.
SDCC 2013 featured the announcement of Avengers: Age of Ultron. Thor: The Dark World, Captain America: The Winter Soldier, and Guardians of the Galaxy were all shown off also. Marvel Studios' Hall H panels have become a staple piece of SDCC, and when the studio participates in the convention, they never disappoint. Since their 2019 SDCC panel, Marvel Studios has also announced, via D23, and released multiple Disney+ shows that continued Phase 4 of the MCU.
RELATED: WEREWOLF BY NIGHT: MICHAEL GIACCHINO CONFIRMS HE WILL DIRECT MARVEL SPECIAL
However, since they have reached an end to the previously announced lineup, it's time for the studio to give fans a look at their upcoming theatrical schedule.
Guardians of the Galaxy Vol. 3 marks director James Gunn's third and final entry to Marvel Studios' Guardians of the Galaxy trilogy.
Guardians of the Galaxy Vol. 3 Official Synopsis
In Marvel Studios "Guardians of the Galaxy Vol. 3," our beloved band of misfits are looking a bit different these days. Peter Quill, still reeling from the loss of Gamora, must rally his team around him to defend the universe along with protecting one of their own. A mission that, if not completed successfully, could quite possibly lead to the end of the Guardians as we know them.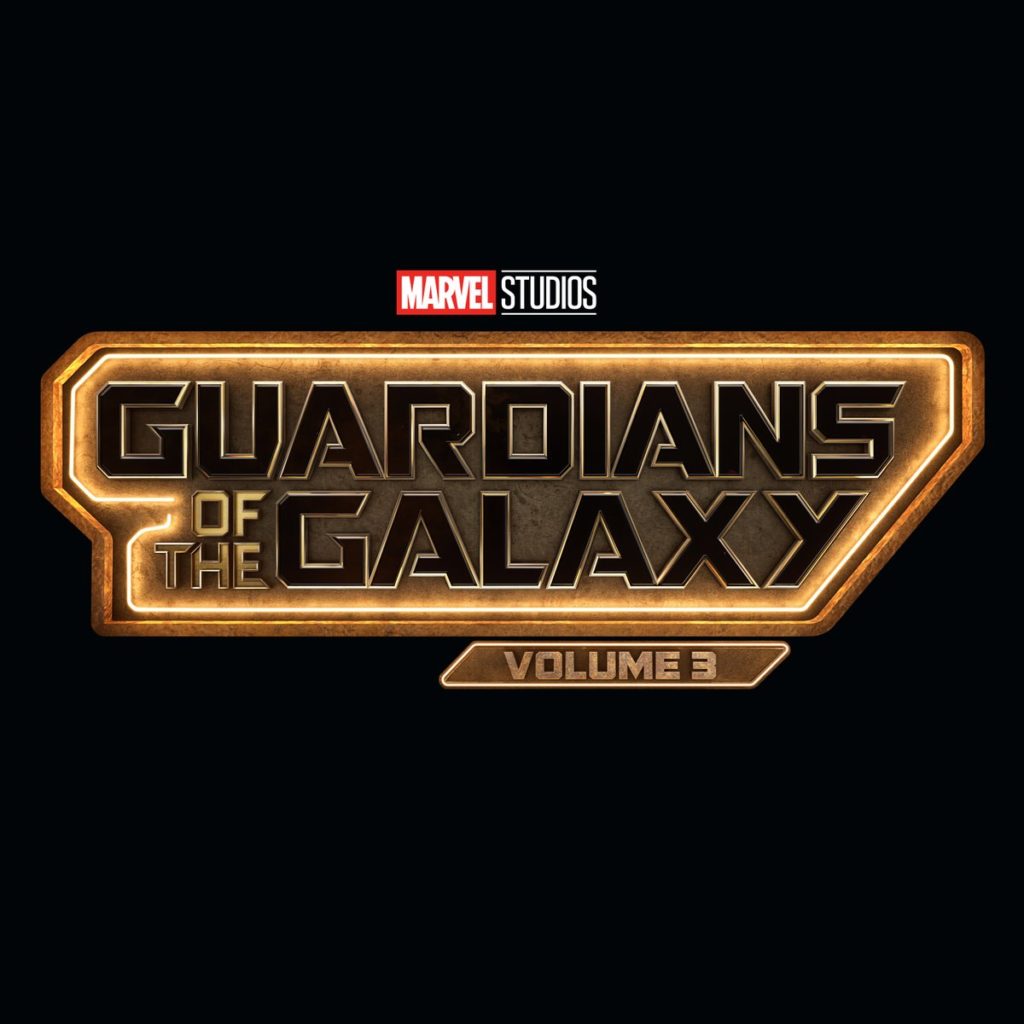 Guardians of the Galaxy Vol. 3 comes to theaters on May 5, 2023. The film stars Chris Pratt, Zoe Saldana, Dave Bautista, Vin Diesel, Bradley Cooper, Pom Klementieff, Karen Gillan, Will Poulter, Elizabeth Debicki, Sean Gunn, Sylvester Stallone, Chukwudi Iwuji, Daniela Melchior, Maria Bakalova, and Nico Santos.
What do you think about all the Guardians of the Galaxy Vol. 3 news? Were you expecting any of that? Will Drax survive? Does Groot grow up? Let us know what you think, and follow our Twitter, where we'll be live covering everything SDCC!
KEEP READING: BLACK PANTHER 2: NEW VICE REPORT GIVES SURPRISE CONFIRMATION FOR TENOCH HUERTA AS NAMOR
Source: Marvel