Mohan Kapur, one of the cast members of the Disney+ series Ms Marvel, has landed in a #MeToo controversy as he is alleged to have sexually harassed an underage girl.
Mohan Kapur is known for being the first South Asian host of the ZEE TV show Saanp Seedi (Snakes & Ladders), with his success leading to a career in film and additional television projects. He has starred in Disney+ Hotstar programs such as Sadak 2 and the Hindi remake of Hostages. Additionally, Kapur has done voicework, having dubbed Doctor Strange in Hindi dubs of his appearances in the Marvel Cinematic Universe. Currently, Kapur plays the role of Kamala Khan's father, Yusuf Khan, in Ms Marvel and will reprise the role for the upcoming film The Marvels.
The Alleged Misconduct From The Ms Marvel Actor
On November 28, 2022, a minor accused Kapur of grooming and requesting obscene pictures. The survivor shared her story on Twitter through a series of tweets, alleging that the actor attempted to gaslight her into believing that she was the perpetrator.
RELATED: MS. MARVEL REVIEW: A HEARTFELT ORIGIN STORY FOR A CHARMING NEW HERO
Initially, she looked up to and befriended Kapur and his at-the-time partner, confiding to them her daily struggles. However, Kapur took advantage of the Twitter user as he expressed attraction to her, sharing his interest in marrying and sleeping with her once she comes of age.
When the Twitter user tried to report Kapur's behavior to his partner, the latter accused her of foisting her emotional baggage onto her, all the while aware of Kapur's actions. The Twitter user sunk into a depression, wanting to reconnect with Kapur yet knowing that he never really cared for her. Her despair reached a point where she had thoughts of suicide, making calls to Kapur only to be ignored or rebuffed to make her look like the villain of the ordeal.
In the Twitter user's final conversation with Kapur in 2020, he requested her to send nudes on a video chat to be friends again. When she questioned the reason for such an illicit request, he flippantly responded that it was for proof of his supposed innocence. Kapur has since privatized his Twitter account following the backlash.
RELATED: MS. MARVEL: WHAT'S NEXT FOR THE MAGNIFICENT KAMALA KHAN?
Although Kapur is confirmed to reprise his role as Yusuf Khan in The Marvels, it is unclear how these allegations will affect his involvement in Ms Marvel. Ms Marvel has yet to be renewed for a second season, so it remains to be seen if Yusuf Khan will be recast, killed off, or written out altogether.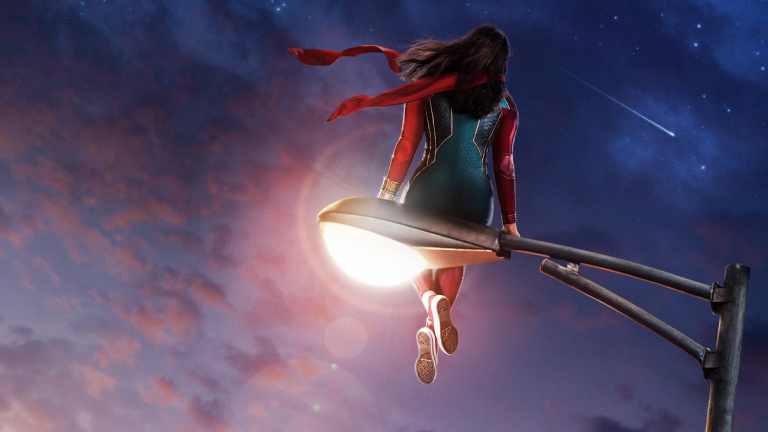 Ms Marvel debuted on June 8, 2022, and is streaming exclusively on Disney+. The Marvels is scheduled for release on July 28, 2023.
Ms Marvel stars Iman Vellani as Kamala Khan / Ms Marvel, Matt Lintz as Bruno Carrelli, Yasmeen Fletcher as Nakia Bahadir, Zenobia Shroff as Muneeba Khan, Mohan Kapur as Yusuf Khan, Saagar Shaikh as Aamir Khan, Laurel Marsden as Zoe Zimmer, Azhar Usman as Najaf, Rish Shah as Kamran, Arian Moayed as P. Cleary, Alysia Reiner as Sadie Deever, Laith Nakli as Sheikh Abdullah, Nimra Bucha as Najma, Travina Springer as Tyesha Hillman, Adaku Ononogbo as Fariha, Samina Ahmad as Sana, Fawad Khan as Hasan, Mehwish Hayat as Aisha, Farhan Akhtar as Waleed, and Aramis Knight as Kareem / Red Dagger.
How do you feel about Kapur's alleged treatment of a minor? What do you think will happen to the role of Yusuf Khan in future Ms. Marvel-related projects? Let us know in the comments below. Also, be sure to follow us on social media for more Marvel news and updates like this in the future.
KEEP READING: WHAT MS. MARVEL'S REVEAL AS MCU'S 1ST MUTANT MEANS FOR THE FUTURE
Source: The Direct