Marvel has introduced a ton of new characters in Phase Four with Moon Knight, America Chavez, Kate Bishop, and countless more making their debut. Ms. Marvel is right around the corner and the new series introduces one of Marvel's newest heroes into the MCU with exciting action, relatable and compelling characters, as well as a more grounded look at living in the MCU. The focus on legacy has been an exciting part of this new MCU era and Ms. Marvel leans into this especially hard, but in a way that feels natural for a teenager living in this world full of Avengers and cosmic superheroes.
Kamala Khan is like any other average teenager with a love for fandom, her family, and superheroes. It just so happens that because she lives in the MCU those heroes are real. Kamala and her best friend Bruno are trying to find a way to get to the first ever AvengersCon where she can debut her homemade Captain Marvel costume for the cosplay competition.
To add a bit of personal flair to the costume Kamala adds her grandmother's bangle to the ensemble, against her mother's wishes, which unexpectedly seems to activate her latent superhuman abilities. Now, Kamala is living her fantasy as she learns to become her own superhero, although the road ahead isn't as smooth as it may have been in her teenage fantasies.
IMAN VELLANI IS THE MCU'S NEWEST STAR AND CLEAR STAND OUT IN MS. MARVEL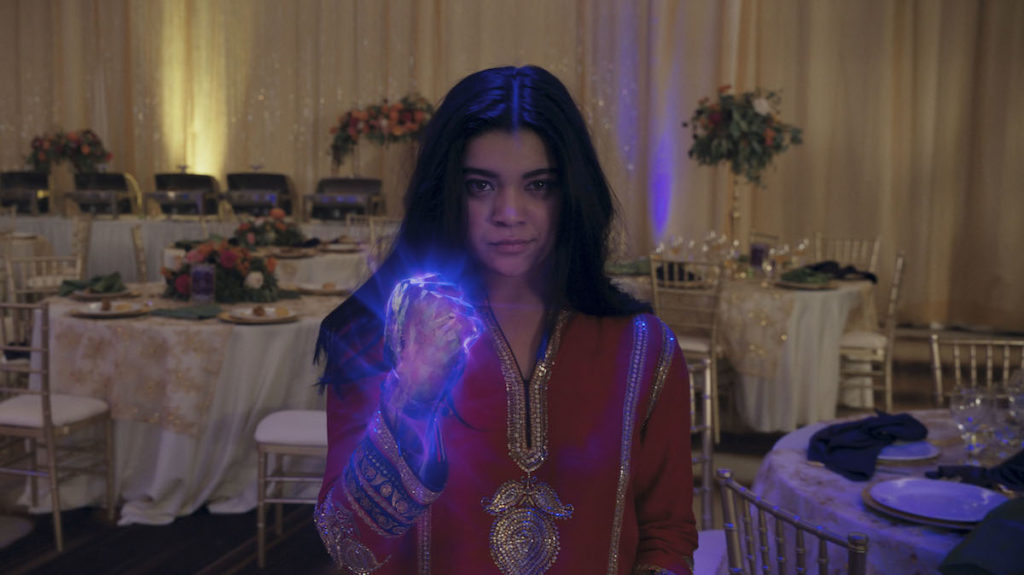 Iman Vellani is a clear standout and sure to quickly become a new fan favorite in the MCU. She brings an inherent charm, rebellious nature, and feeling of invincibility that makes her feel like an authentic teenager in this world. Her love of all things Avengers, especially Captain Marvel, makes the MCU come alive in a way that feels genuine with young adults looking to these literal heroes as role models for countless reasons. And unlike Kate Bishop and Peter Parker, her love does not come from a personal connection or experience beyond simply existing in this universe.
Zenobia Shroff and Mohan Kapur play Kamala's parents with both bringing a distinct dynamic to their place in the family and relationship with Kamala. While their love for their daughter is obvious, the generational difference between Kamala and her parents is clear and for many children likely relatable adding a realistic conflict for the teenager. While strict, the pair also infuse their roles with humor, Mohan Kapur having a particularly hilarious moment when he "Hulks Out." Kamala's older brother, Amir, played by Saagar Shaikh, is soon to be married, but the sibling bond is obvious and feels genuine.
RELATED: IMAN VELLANI EXPLAINS HOW MS. MARVEL STANDS OUT FROM OTHER LEGENDARY MCU HEROES
Kamala's personal life is rounded out by her closest friends Bruno and Nakia played by Matt Lintz and Yasmeen Fletcher. Bruno takes on the "guy in the chair" role for the young hero helping her and her family with tech while also helping her discover her abilities. Yaseem Fletcher is a powerful force on screen bringing a ferocity and charisma to the character. A newcomer to Kamala's life Kamran, Rish Shah, brings a sense of excitement as Kamala's crush blooms, but there is an intrigue that surrounds the new teenager.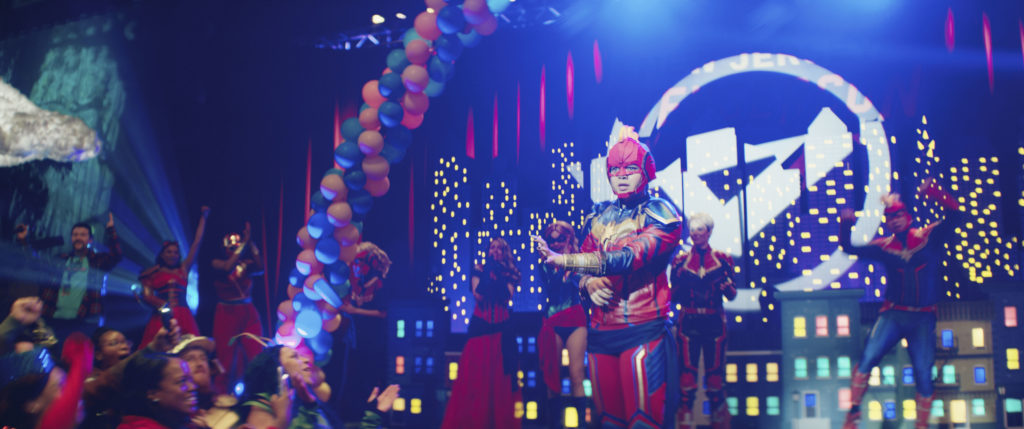 Part of what is so charming and compelling about Ms. Marvel is how it exists within the MCU. Ms. Marvel is without question engrossed in the world of the MCU while still feeling focused on the titular hero. Kamala's love and admiration for Earth's Mightiest heroes makes the world of the MCU feel organic, but this is clearly her origin story.
Normally the MCU relies on cameos from big name heroes to make this world feel interconnected, but Ms. Marvel is able to flesh out the world and experiences of those with no personal connection to these heroes feel while making it feel natural and organic. Of course people want to celebrate the Avengers with a convention and unsurprisingly those who have grown up with these heroes have a deep admiration for them.
RELATED: MS MARVEL SERIES CREATOR TALKS ABOUT ADAPTING THE CHARACTER FOR THE MCU INCLUDING THE POWER CHANGE
One aspect of Ms. Marvel's character that has caused some controversy before the series has premiered is her power change. Comic fans are understandably uncertain about how this will play out especially with how integral her "embiggening" powers are to her character beyond simply being a superpower. However, the cosmic Green Lantern-esque abilities she posses in the Disney Plus series are impressive to see on screen. For those that aren't fans of the comics this change won't have much impact on how they experience Ms. Marvel's story, but for comic books fans it will be a noticeable. Although how this will play into her longer arc has yet to be revealed in the first two episodes.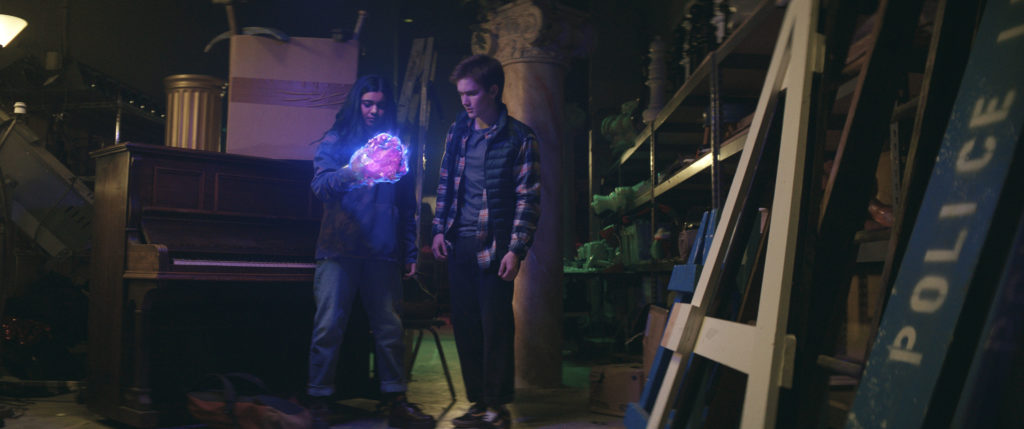 Ms. Marvel is the first Pakistani Muslim superhero in the MCU and her culture is infused throughout the story from her interaction with her family to the fact that she and her close friend Nakia attend services at the Mosque with their families. Marvel has begun to be more inclusive in their representation and Ms. Marvel is an excellent addition to this inclusivity.
Ms. Marvel features some classic MCU action surrounding the hero's new abilities, as she discovers then attempts to control these powers. The "hard light" energy that she uses is visually exciting and the action scenes balance the tension of a young inexperienced hero biting off more than she can chew. Ms. Marvel also adds a layer of mystery to Kamala's powers that are connected to her family.
RELATED: KEVIN FEIGE REVEALS WHY HE WANTED TO MAKE A MS. MARVEL SERIES AND TEASES HER FUTURE IN THE MCU
The bangle that activates Ms. Marvel's seemingly cosmic abilities is shrouded in mystery with Kamala working to discover more about her powers and family's past much to her mother's chagrin. This mystery adds an exciting element to the series and her origins.
Ms. Marvel is able to bring Kamala's imagination to life in a thrilling and unique way. The creators integrate animation in creative ways, with graffiti coming to life and text messages playing out through neon signs surrounding the characters. One of the Ms. Marvel directors talked about Into The Spider-Verse being an inspiration for the addition of animation and it shows, it instantly adds an element of fantastical youthfulness to the story. Exploring Kamala's imagination and fantasies through animation adds a unique style to the series that infuses it with pure fun and rebellious spirit.
Ms. Marvel takes a classic approach to an origin story, and while embroiled in the world of the MCU, it doesn't need an endless parade of cameos to be enticing nor does the series need them to make it clear that this is part of the Marvel Cinematic Universe.
Iman Vellani is able to bring Ms. Marvel to life and carry the series with a truly charismatic performance. Her own love for Marvel shines through and her character truly feels like a fan who gained superpowers. The supporting cast is top tier, bringing out different sides of the young hero, while exploring her heritage and religion in a way that feels organic and genuine.
RELATED: MS. MARVEL DIRECTOR REVEALS THE SURPRISING INFLUENCE OF INTO THE SPIDER-VERSE ON THE NEW MCU SERIES
The action and animation is fun in a way superhero stories more often should be, while at the same time the mystery of Kamala's powers is compelling to see unfold. Ms. Marvel is clearly made with the Gen Z audience in mind, but it will surely capture the attention and love of older MCU fans as well. Kamala Khan and Ms. Marvel are a breath of fresh air in the Marvel Cinematic Universe.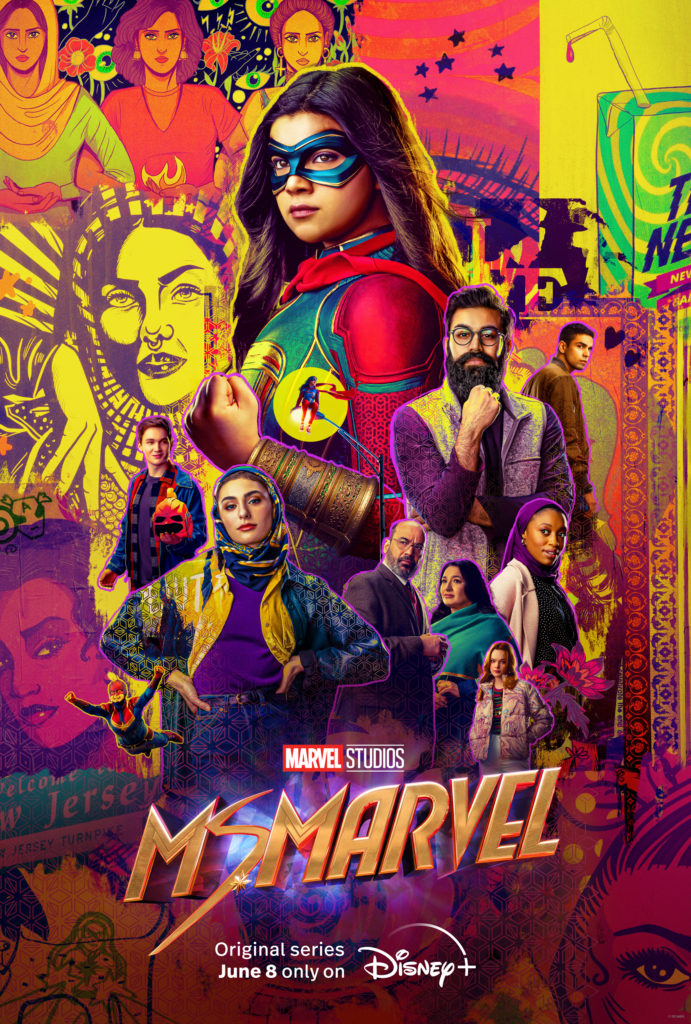 Ms. Marvel premieres on Disney Plus June 8, 2022. Are you excited to watch Ms. Marvel? What do you think about the change in Ms. Marvel's powers? Are you looking forward to a new Marvel origin story? Leave your thoughts in the comments below or on our social media and check back with The Illuminerdi for more MCU and Ms. Marvel.
KEEP READING: MS. MARVEL: KEVIN FEIGE TEASES THE EXCITING POTENTIAL FOR A REAL LIFE AVENGERSCON