Lionsgate is officially joining the CCXP hype train down in Brazil with an official new John Wick: Chapter 4 poster.
Is time running out for John Wick?
The first reaction the poster invokes is a sense John Wick's time could be running short. The inclusion of the hourglass falling with the bullets taking the place of the sand is quite creative but also foreshadows time running out.
Now a new poster can mean two things, either a new clip could be revealed to those in attendance, or the cast has something else in mind. Still, it's also a positive sign that Lionsgate is beginning to take notice and ramp up marketing for the latest Keanu Reeves action-thriller.
RELATED: JOHN WICK: CHAPTER 4 TRAILER UNVEILS AWESOME VIOLENCE AND MORE SECRET TRADITIONS
Of course, the timing feels correct because the official trailer was released on social media last month. And it contained quite a bit of new footage while also setting the stage for what looks to be a wild thriller. The trailer showed newcomers Donnie Yen and Bill Skarsgard as possible new threats and weaved a sense of world-building to take center stage. However, the main takeaway from everything shown is the foundation where Wick(Reeves) could see his future with the continental ending in death or a possible way out.
Building the Universe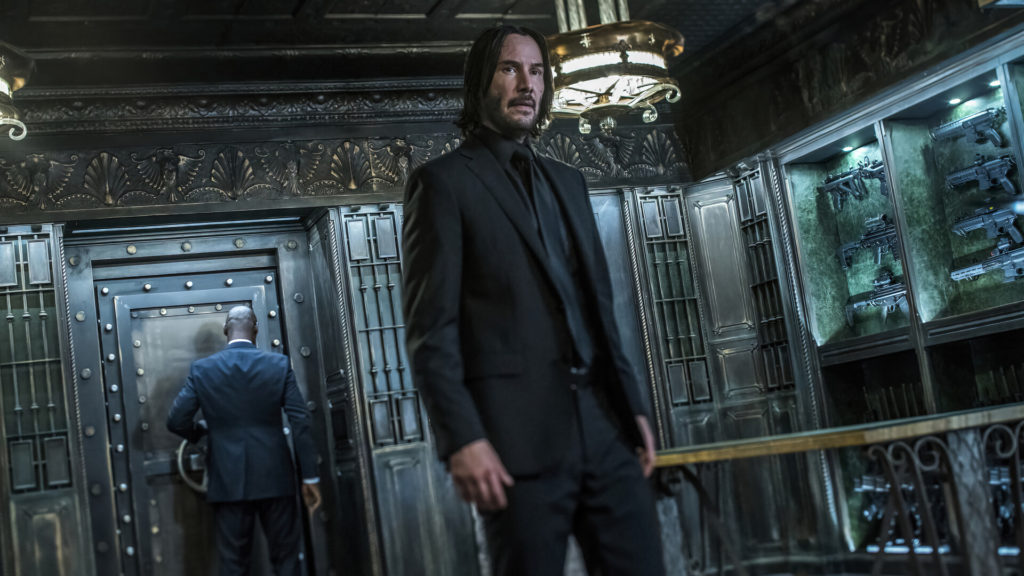 Currently, plot details are under wraps. However, a synopsis of the film does give some context. "With the price on his head ever increasing, legendary hitman John Wick takes his fight against the High Table global as he seeks out the most powerful players in the underworld, from New York to Paris to Japan to Berlin."
It's no stranger and coincidence that this latest chapter of this ever-growing franchise will travel the world. That can only mean one thing, a ton of violence and fluid action will be in full effect, but one lingering theory many should be asking could be the trailers and even the poster be leading us astray.
Are the trailers and marketing misleading us?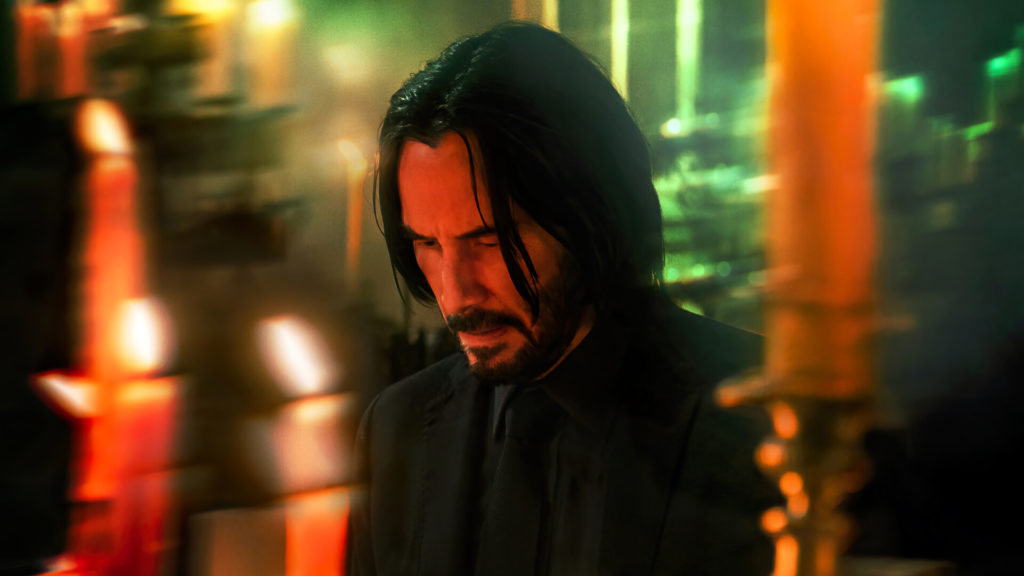 Let's break it down and think, we see a ton of pieces, and new faces not only make their titles and presence felt but also dispel critical elements of lore, such as John Wick's family being part of The Continental, the same organization he was banned from. Is Winston playing coy or trying to steer his old-time friend to a false lie?
Some evidence that could give a feeling of direction to this thought is the trailer song in the background, planting the lyrics of "please pray for me, I was the black sheep in the family." Was Wick predestined to walk this path of the Baba Yaga, or could later films see Reeve's character become the head of the high table or burn it to the ground? This still needs to be confirmed, but for the time, initial food for thought.
Once in the director's chair is Chad Stahelski. Joining Stahelski is Keanu Reeves as the titular character, and Lance Reddick and Ian McShane are returning from previous films. Joining the franchise are newcomers Japanese-British pop superstar Rina Sawayama in her film acting debut, Shamier Anderson, Bill Skarsgard, Clancy Brown, Hiroyuki Sanada, and Donnie Yen, who is reportedly playing an old friend of John Wick.
Interesting enough as well; if you want to catch up on the series, now is your chance because the entire series is available for streaming on PlutoTV. That's right, John Wick, John Wick 2, and John Wick: Chapter 3 Parabellum.
John Wick: Chapter 4 is slated to release in theaters on March 24, 2023
What are your thoughts on this new poster for John Wick: Chapter 4? Do you think this new poster teases a dreary fate for John Wick? Let us know in the comments below. Also, be sure to follow The Illuminerdi on social media to be notified of more movie news and updates like this in the future.
KEEP READING: JOHN WICK DIRECTOR CHAD STAHELSKI TEASES HIS VISION FOR MCU'S BLADE
Source: Lionsgate