Alice in Borderlands makes its long-awaited return to wreck our hearts in the face card games.
Back at the end of 2020, a sleeper series captivated millions. Unwitting contestants were forced to play harrowing games where they either win or die. As it came out during peak Rona season, it would be easy to confuse this Netflix Series with another from a nearby region, but this review is about the sequel season to the quiet smash hit Alice in Borderland. It has been over two years since the first season premiered, but now the thrilling games of life and death continue as Season 2 is set to premiere in just a few weeks on December 22, 2022, exclusively on Netflix.
Alice in Borderland The Original Emotional Damage Causing Death Game
Picking up where the first season left off, Alice in Borderland now has the players of the world playing games of face card level difficulty. Each face card is actually designated to a citizen of this world, and they dictate the game that is played. With nothing but a theory, Arisu, Usagi, Chishiya, Tatta, Ann, and Kuina must play the games and eliminate the face card citizens in the hope to find out why they are in this world. But as you can see from the trailer, the games are deadlier and the face card citizens are better players than the masses who are forced to play the games.
RELATED: Review: Netflix's Wednesday Is To Die For.
The deadlier games and more ruthless players add a tremendously dramatic layer to Alice in Borderland Season 2. While the characters audiences have come to know from the first season are more adept and confident, they are still at a major disadvantage to the face card players. The face card players aren't like the rest of the players, they are citizens of this world. They live in this world and choose to play the games. They even choose the game they are playing, leaving any challenger at a major disadvantage. Watching the characters we've become attached to at such a huge disadvantage is incredibly stressful and thrilling television.
The Players Came to Play Regardless of the Language You Choose to Watch Them
Sub or dub has a huge effect on the viewers' experience. If you have the dubbed audio with the matching subtitles, it is immediately apparent that they are different lines. If you are going to have captions/subtitles on, go for the dub. The dub is the superior experience. I switched back and forth a few times and can guarantee the subbed version is the better experience. Alice in Borderland is not one of the stronger dubbed programs. It feels like the roles were cast stereotypically to sound like an anime rather than a live-action series, leaving some jarring voice and actor pairings.
RELATED: The Menu Review – A Decadent 10-Course Meal for Those With Unique Tastes
This isn't to knock the dubbed performers, who by all accounts did a great job. There are just noticeable audio and video disconnects that make for a jarring experience you have to actively overcome. It isn't hard to do, as the story and physical performances of the performers, compensate rather quickly. It is still something that is noticeable.
Save any trouble and go straight for the subbed version, and witness the stellar performances of Kento Yamazaki, Tau Tsuchiya, Nijirô Murakami, and more in their voice. You may not verbally understand the words they speak, but the emotion in their voice and bodies will likely allow most viewers to get 80% of the story without understanding a single word. Truly astounding performances across the board.
Some Misdealt Cards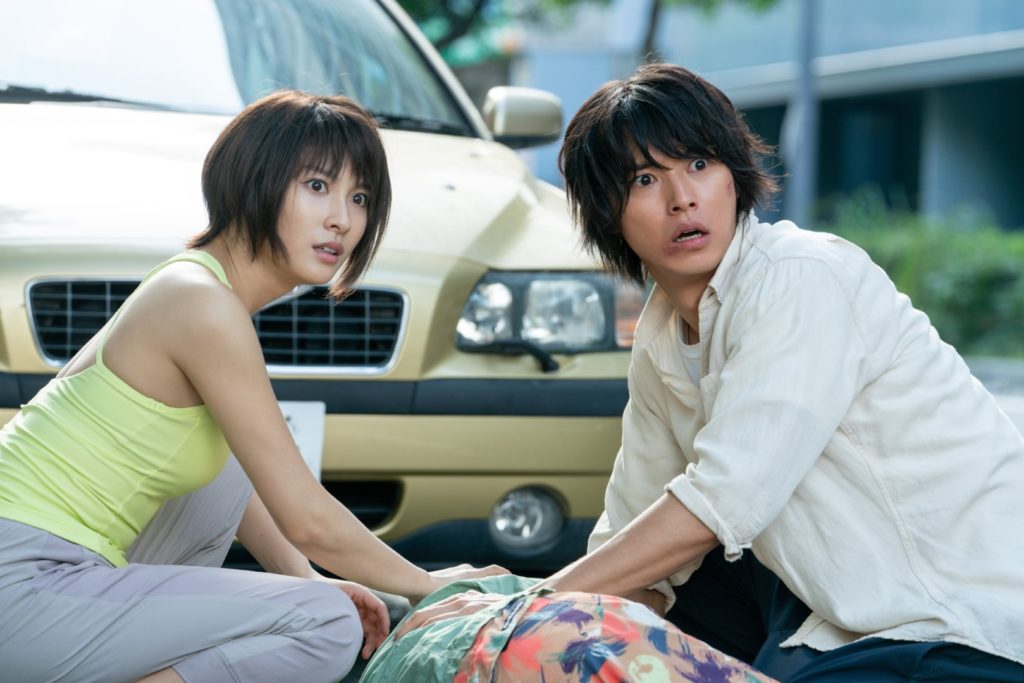 Alice in Borderland is overall great. But the pacing of the series is a bit hard vibe with. Some emotional scenes are drawn out a little too long, while others aren't enough. The drawn-out beats don't increase emotion, and the cut short ones do not create a want or desire for more. It often feels like they're played for time rather than effect. There aren't too many, but when they happen, it doesn't feel organic to the story. It feels like the series was forced to fill a time requirement.
RELATED: Slumberland Review: An Epic Yet Imperfect Rollercoaster Through Dreams
A Lot of High Cards but Not Sure If It's a Winning Hand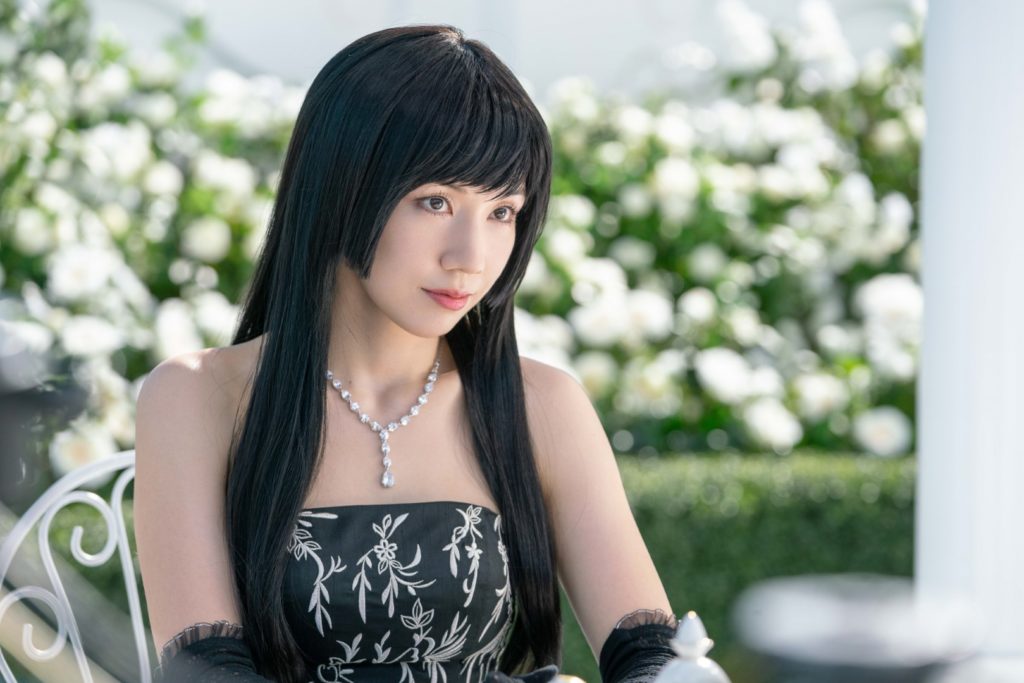 The games of Alice in Borderland Season 2 are complete mind f*!k$. Trying to figure out the secret and how to win is pure television magic. It is engaging, thought-provoking, heart pounding. It is everything you want from a thrilling television series. However, personally, I am not a big fan of the mystery. I enjoy mystery, but there are things about this mystery that just do not work for me. I will not spoil it as I am sure it will be great for a lot of people. Just not my thing. Mainly, the mystery doesn't match up to the impact of the games in my opinion.
RELATED: Violent Night Review – Everyone's New Favorite Christmas Movie
The Series is Still a Full House
Alice in Borderland Season 2 is an incredibly thrilling series. It is adrenaline-pumping terror and excitement that will captivate the audience and have them reaching for tissue boxes, laughing out loud, and wanting to punch a pillow almost every episode. The wide array of characters and their stellar performances regardless of the language you are hearing gives everyone characters to love and hate and then be emotionally whiplashed numerous times throughout the season watching them win, or more likely lose, the games they are in. It is damn good TV.
While I am not the biggest fan of where the mystery leads this season, I am very much still a fan of the series, the characters, and the world of it all. Where the mystery goes this season just doesn't pack the same impact, intricacy, and resonance, as the games and performances delivered. It drops it down a whole point for me. It's like having all your face cards and ace in spades then a 10 of clubs. Still an incredibly great hand, but could be a game-loser.
Which is why I'm only giving Alive in Borderland Season 2 a 3.5/5.
Alice in Borderland Season 2 premieres exclusively on Netflix on December 22, 2022.
About Alice in Borderland
RELEASE DATE: December 22, 2022, exclusively on Netflix
DIRECTOR: Shinsuke Sato
WRITER: Yasuko Kuramitsu, Shinsuke Sato
EXECUTIVE PRODUCER: Kaata Sakamoto(Netflix)
PRODUCER: Akira Morii (ROBOT)
CINEMATOGRAPHY: Taro Kawazu
SCORE: Yutaka Yamada
PRODUCTION DESIGN: Iwao Saito, Hidefumi Onishi
VFX SUPERVISOR: Makoto Kamiya, Atsushi Doi
PRODUCTION COMPANIES: Netflix © Haro Aso, Shogakukan / ROBOT
CAST: Kento Yamazaki, Tao Tsuchiya, Nijiro Murakami, Ayaka Miyoshi, Dori Sakurada, Aya Asahina, Yuri Tsunematsu, Yuki Morinaga, Keita Machida, Hayato Isomura, Kai Inowaki, Katsuya Maikuma, Honami Sato, Nobuaki Kaneko, Tsuyoshi Abe, Sho Aoyagi, Riisa Naka, Tomohisa Yamashita

Logline: To solve the mystery of the "Borderland" and return to his original world, Arisu and his comrades must take on even more difficult and dangerous games.
Are you excited about Alice in Borderland Season 2? Was the 7 of Hearts or Marble Game (from Squid Game) worse? Do you think you could survive the "borderland?" Let us know what you think and share your reactions and theories with us on social media.
KEEP READING: Glass Onion Review – The New Knives Out Sequel Is Sharper and Cuts Deeper