The court is now in session with a brand-new Presumed Innocent limited series coming to Apple TV Plus from the beautiful minds of JJ Abrams and David E. Kelly.
Apple TV Plus has ordered eight episodes for the limited series, Presumed Innocent, based on the novel of the same name written by Scott Turow. Now, we know the creative minds behind the series, so we The Illuminerdi are here to tell you about faces that might be leading the series.
Jake Gyllenhaal is in final negotiations to star in Presumed Innocent as Rusty Sabich, while Kirsten Dunst has been offered the role of Barbara Sabich. For those of you who aren't aware, Presumed Innocent had a film adaptation in 1990 starring Harrison Ford and Bonnie Bedelia as those characters so needless to say, Jake Gyllenhaal and Kirsten Dunst would have some big shoes to fill, but that should not be a problem for actors of their caliber.
As it currently stands, Gyllenhaal is close to locking to the deal. We'll update you on Dunst's status as soon as we can.
Presumed Innocent's Plot Synopsis
Presumed Innocent will follow Rusty Sabich as he investigates the murder of his good friend Carolyn Prometheus, then somehow become a suspect in that murder in an unfortunate twist of events.
RELATED: THE WHITE DARKNESS, APPLE TV+ ADDS TOM HIDDLESTON TO THE UPCOMING LIMITED SERIES
The limited series will dive head-first into obsession, paranoia, sex, lies, and politics while Rusty fights to find the truth and clear his name to protect his family.
The Stewards Of Presumed Innocent
Presumed Innocent will be produced by Bad Robot Productions and David E. Kelley Productions in collaboration with Warner Bros. Television. J.J. Abrams and Ben Stephenson serve as executive producers for Bad Robot. Other than writing, Kelley executive produces through David E. Kelley Productions alongside Matthew Tinker. Dustin Thomason also serves as executive producer. Scott Turow and Bad Robot's Rachel Rusch Rich will serve as co-executive producers.
Recently, Kelley worked on Hulu's Nine Perfect Strangers and HBO's The Undoing and Big Sky which is currently in its second season at ABC, and Big Shot which recently aired its sophomore season on Disney Plus. Right now, he is working with Regina King on an adaptation of A Man In Full for Netflix. He also has The Lincoln Lawyer and Anatomy of a Scandal at the streamer as well as Love and Death at HBO Max and The Missing at Peacock, while it emerged that 20th Television has been exploring a reboot of his hit law comedy-drama Ally McBeal.
RELATED: JJ ABRAMS STEERING NEW SPEED RACER LIVE-ACTION SERIES TO APPLE TV+
As for Abrams, he and his company, Bad Robot have worked with Apple on a number of series including Little Voice, Lisey's Story, and the upcoming live-action Speed Racer series.
What Gyllenhaal and Dunst Have Been Up To Lately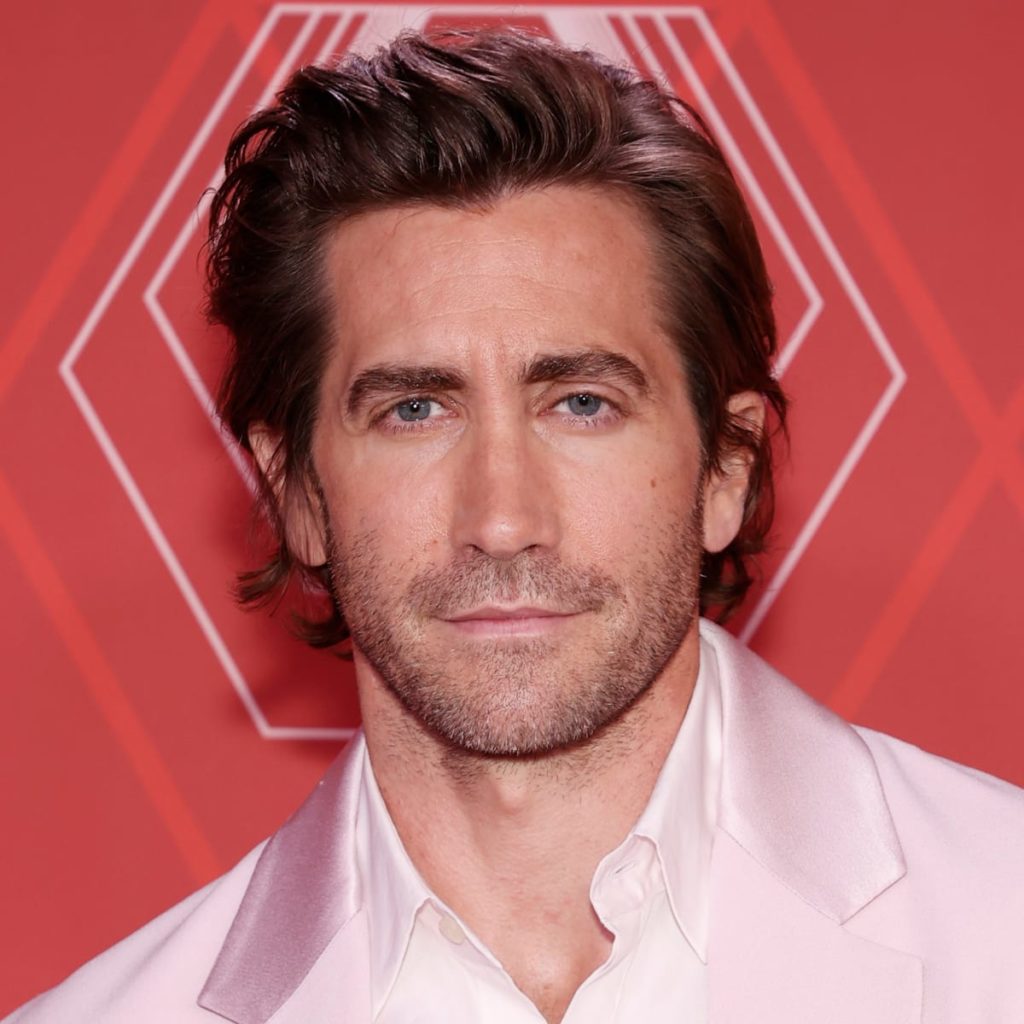 Jake Gyllenhaal has recently starred in Disney's Strange World, Ambulance, and The Guilty. Some of the upcoming productions we'll see him in include, The Son, The reboot of the action classic, Road House, The Interpreter, Francis, and the Godfather, among so many others.
Kirsten Dunst starred in the critically acclaimed The Power Of Dog, On Becoming a God in Central Florida, Woodshock, and of course, Sam Raimi's original Spider-Man trilogy as Mary Jane Watson. She'll be starring in Alex Garland's A24 film, Civil War.
RELATED: THE PENGUIN: OSWALD COBBLEPOT IS DEALING WITH FAMILY TRAGEDY AND MORE INTRIGUING CHARACTER DETAILS: EXCLUSIVE 
As you can see, Gyllenhaal and Dunst are quite busy actors, hopefully, they land the roles. It'll be so fascinating to see their takes on Rusty and Barbara Sabbich in Presumed Innocent on Apple TV Plus.
What do you think? Would you like to see Jake Gyllenhaal and Kirsten Dunst star in Presumed Innocent? Let us know in the comments. If you like what you read, there's more where that came from. Follow us on Twitter for more exclusives, we're always watching.
KEEP READING: NEUROMANCER: MILES TELLER EYED FOR NEW APPLE+ SCI-FI SERIES: EXCLUSIVE