The world of Arrakis comes to life once more in the upcoming open-world survival MMO, Dune: Awakening. Funcom revealed a new look at the game this week at The Game Awards 2022, along with an early pre-alpha teaser trailer.
You can check out the first look at the new Funcom title right here:
DUNE: AWAKENING BRINGS THE WORLD OF FRANK HERBERT TO LIFE AS AN OPEN-WORLD SURVIVAL MMO
In Awakening, players will seek to survive the many dangers of Arrakis, alongside thousands of other players. Players will be able to explore their roles and identities in a harsh environment as they embark on personal journeys searching for water and building shelters amid storms, along with attempting to control the flow of spice in the upper echelons of the unforgiving planet.
RELATED: DUNE PART TWO: HEART-POUNDING SEQUEL RELEASE DATE UNFORTUNATELY DELAYED FURTHER INTO 2023
The new game takes inspiration from the award-winning blockbuster film based on Frank Herbert's classic novel that was directed by Denis Villeneuve. The new teaser trailer showcases the vastness of the open world of Arrakis that players will be able to explore.
Funcom is promising this title will build upon the company's strong foundation with the open-world survival and MMO experience, weaved into a Dune-style tapestry that will bring the world of Herbert's novels to life in a unique fashion.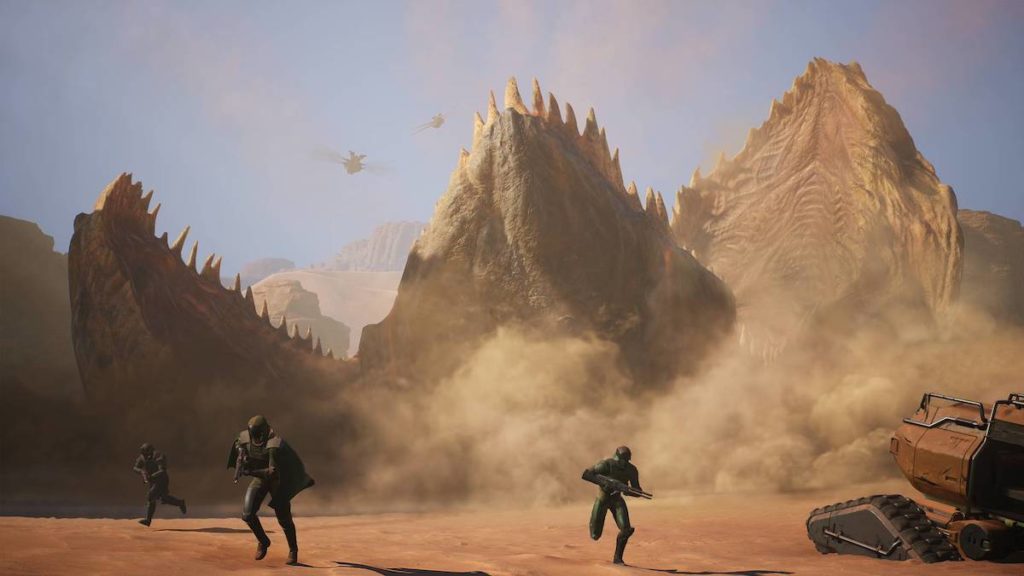 The Spice will lie at the center of the game's conflict, advancement, and power structure. Players will converge where spice blows appear. This will be proceeded by fights that go from quick skirmishes to large-scale battles with infantry, ground vehicles, and ornithopters, all of which play an essential role in the gameplay experience.
Additionally, the desert gameplay will offer a multitude of choices and paths for the players. Players will be able to explore the deep deserts with an ornithopter, equip advanced armor and weaponry and become a deadly mercenary, or they can execute a spice harvesting operation. Players can also attempt to gain influence among the Great Houses, plus a whole lot more.
RELATED: DUNE: SPICE WARS GAME GETS AN AWESOME 2022 RELEASE DATE
The early teaser trailer definitely gives off a nice look for the game, which appears to have an epic size and scope. It appears players will be given free rein to role-play their own story in the Dune universe. Plus, it looks like players will have a whole planet to explore. It certainly looks to be one of Funcom's most ambitious open-world survival games yet.
It also looks like players will have the option to go on a journey and discover their own destiny related to Arrakis, similar to Paul Atreides' in the seminal sci-fi novels. The gameplay and visual design of Dune: Awakening appear to capture the overall look and style of Herbert's unique world. The Ornithopters and sietches are also present.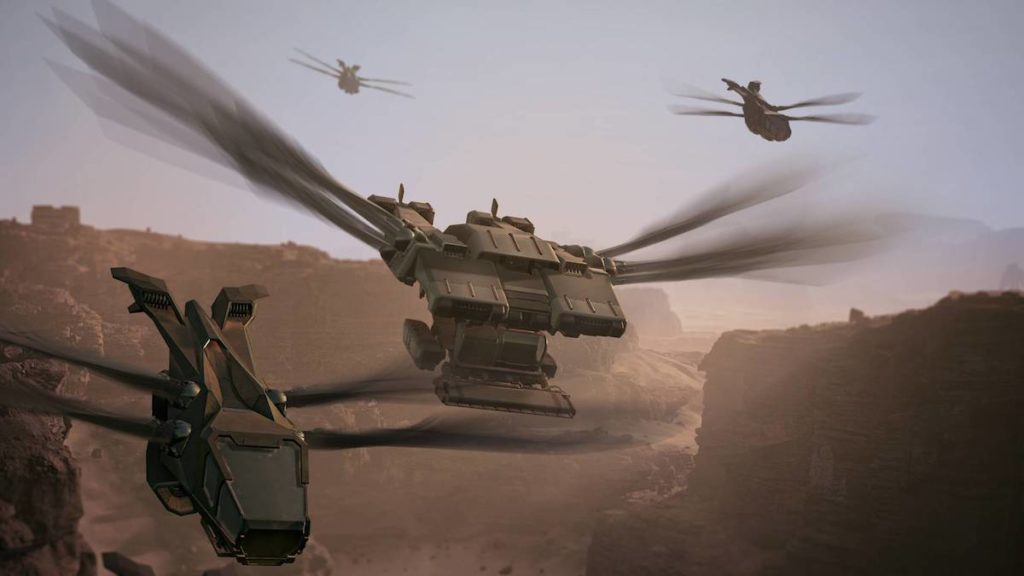 Dune: Awakening is currently in the works as a multiplatform release. It's in development for PlayStation 5, Xbox Series X/S, and Windows PC. The game does not yet have an official release date, but Funcom plans to reveal more aspects of the game in the coming months before it enters its Beta phase. Players can sign up for updates now on the title's official website and also add it to their Steam wishlist.
What do you think of the game reveal and teaser trailer? Are you excited to dive into the world of Dune: Awakening? Does it look fun to play? Let us know what you think about the upcoming title in our comments and on The Illuminerdi Twitter account.
KEEP READING: DUNE REVIEW: DENIS VILLENEUVE'S MASTERFUL ADAPTION DOES SOURCE MATERIAL JUSTICE
SOURCE: Funcom, YouTube