One of the most highly anticipated comic book reunions of the year is right around the corner with BATMAN/SPAWN. With the comic due out next week, DC Comics has revealed the first six pages for the upcoming one-shot special.
The new release will see Spawn creator Todd McFarlane once again collaborate with his longtime teammate, Greg Capullo (legendary artist on both the Spawn and Batman comics), for this highly anticipated team-up. McFarlane serves as writer/inker for the reunion, with Capullo penciling in the issue. You can check out the first six pages in the gallery below: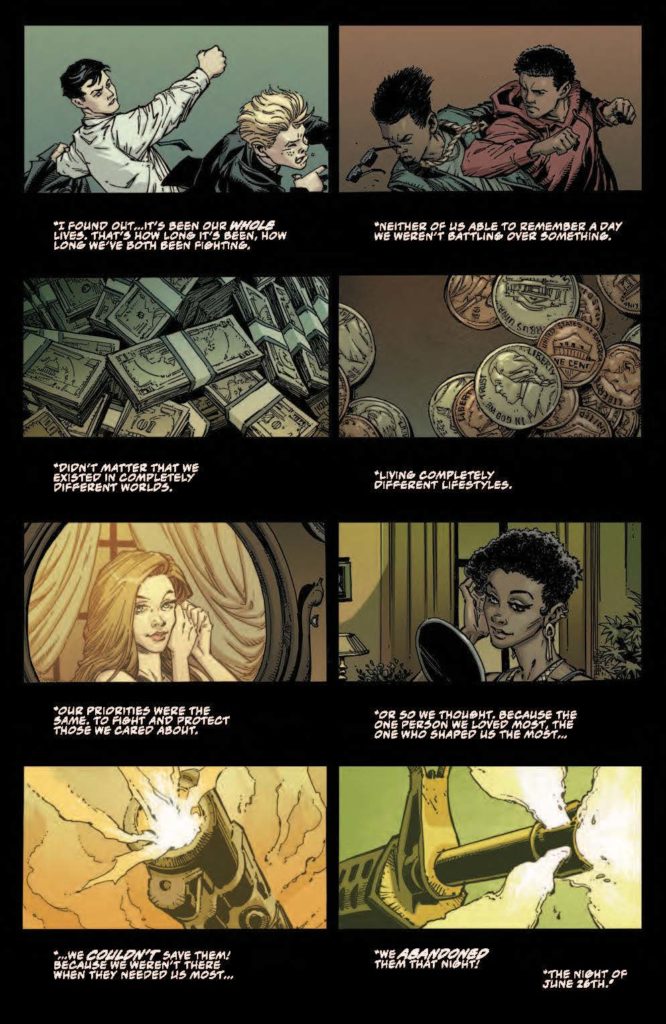 FIRST PAGES OF BATMAN/SPAWN CROSSOVER DEBUT ONLINE
The official synopsis sets the stage for the reunion that's been 30 years in the making:
"Two dark heroes, cursed by tragedy, find their paths again crossing…but not by choice! What sinister foe is at work, pitting the Dark Knight against the Hellspawn? From the shadows of Gotham City to New York City, this epic event is the blockbuster you've been waiting almost three decades for!"
RELATED: TODD MCFARLANE'S SPAWN REBOOT ROPES IN BROKEN CITY SCRIBE BRIAN TUCKER
It's been almost 30 years since McFarlane collaborated with legendary creator Frank Miller for the first BATMAN/SPAWN crossover from 1994. DC Comics is promising that the latest crossover will be just as memorable as the original.
Since the Image Comics title first debuted in 1992, McFarlane's Spawn became the best-selling comic book in the world, selling hundreds of millions of copies worldwide in more than 120 countries. The series'1992 debut issue sold 1.7 million copies, an unprecedented feat at the time for an independent comic book.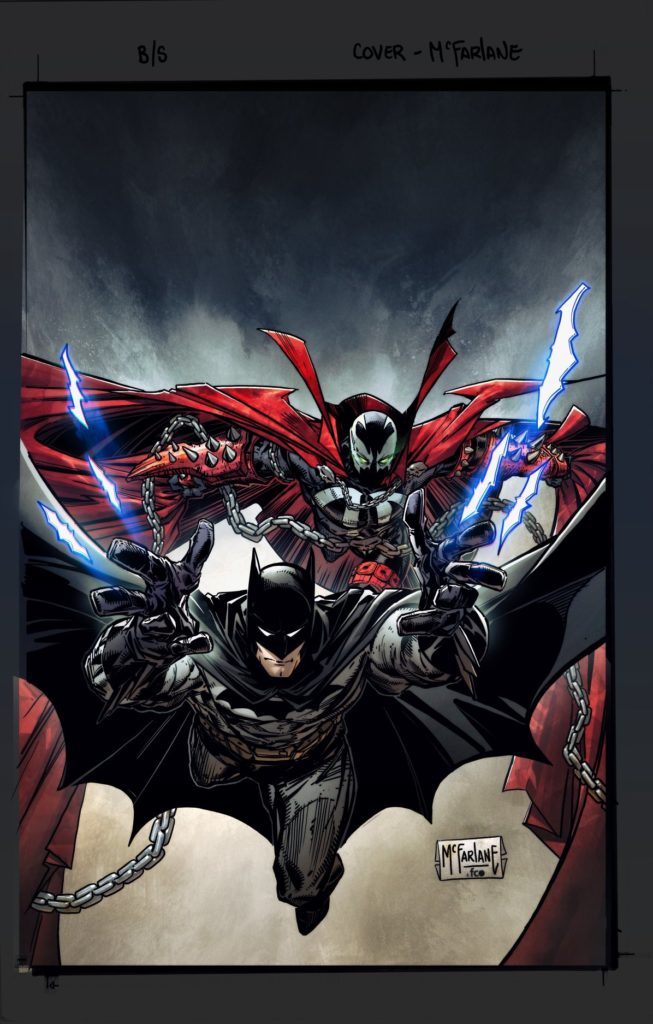 Later in 2019, McFarlane set a Guinness World Record with Spawn Issue #300 and the record-breaking Spawn Issue #301. The release of issue #301 earned the Guinness World Record for the world's "Longest-running Creator-owned Superhero Comic Book Series."
It will be interesting to see what events transpire to bring these two dark heroes back together. It will be equally interesting to see if it threats the past crossover book as canon, and if Spawn and Batman will recall their past meeting, which fans might remember ended with Batman burying a Batarang in the middle of Spawn's face.
The canon of that event seems a bit murky, but most comic book superhero canon seems that way at this point. DC Comics has undergone so many reboots at this point that it's hard to keep track of what is canon and what is not at this point.
RELATED: BATMAN DAY: CHECK OUT THESE 3 BATMAN MOVIES COMING BACK TO MOVIE THEATERS
At the very least, it's great to see McFarlane and Capullo collaborating together again, especially for a big crossover, team-up event such as this. Both creators have left an indelible mark on the industry with Spawn, and Capullo has been a great artist as well on the Batman books. So, it's great to see they can combine that experience together for this special team-up event.
In what is sure to be one of the biggest comic book events of the year, BATMAN/SPAWN hits the comic shelves on Dec. 13.
But what do you think of the news? Does seeing these new pages get you excited for this upcoming crossover event? What did you think of Batman and Spawn's first meeting, and do you think this update will surpass the original? Let us know what you think about the team-up in our comments or let us know on The Illuminerdi Twitter account.
KEEP READING: COMIC LEGEND TODD MCFARLANE SHARES HIS BOLD IDEAS TO SAVE THE COMIC BOOK INDUSTRY
SOURCE: DC Comics