The Idol, co-created, written by and starring The Weeknd, is in talks to add Doom Patrol star, Brendan Fraser, to the cast.
HBO's upcoming modern-day cult drama series, The Idol, is looking to cast the manager and parental figure of the series lead, Created by Reza Fahim, Sam Levinson, and The Weeknd (Abel Tesfaye), The Idol is an hourlong drama series centering on a self-help guru and sect leader who develops a complicated relationship with a rising pop idol. The Weeknd is set to star as one of the series' leads alongside Lily-Rose Depp. Depp is set to play the emerging pop idol, Jocelyn (formerly known as Ruby), and The Weeknd will play the role Tedros, who is guessed to be the self-help guru/sect leader.
RELATED: Spider-Man: No Way Home Director Jon Watts Revives Final Destination for HBO Max
The series has also added Juliebeth Gonzalez, Maya Eshet, Tyson Ritter, Kate Lyn Sheil, Liz Sierra and Finley Rose Slater to the cast. Most of which we know little to nothing about their casting, save for Liz Sierra. Sierra is set to play Leia, Jocelyn's assistant and only source of any kind of family-like support. That is until Tedros becomes suspicious of her intentions considering Sierra's livelihood is dependant on Jocelyn. But who else is in Jocelyn's life?
The Idol is in Advanced Talks to Have Brendan Fraser Play Ruby's Manager
Our sources have told us that The Idol is in advanced talks to have Brendan Fraser play the role of Milo. Milo is Ruby's manager and parental figure. Not much else is known about the character, but if he's Ruby's manager, he might not be Jocelyn's which could be why Leia is her only family-like support. Considering her relationship with a cult leader, Jocely could like use all the support she can get.
Brendan Fraser is the renowned actor who is likely known for his iconic role of Rock O'Connel in The Mummy trilogy, Elliott in Bedazzled and George of George of the Jungle. Most recently, he is probably most recognizable from his roles as Peter Swann in Professionals and Cliff Steele/Robotman in HBO's own Doom Patrol. After some rough years in the industry, Fraser has been making a strong comeback into our homes and theaters and is currently filming his part as Firefly in the Batgirl movie.
RELATED: 'Peacemaker' Shot 5 Episodes Before Having to Recast a New Vigilante
Brendan Fraser is a well-rounded actor who leaves a lasting impression in the roles he takes. The Mummy Trilogy and Doom Patrol are obvious examples, but even small roles like his three episodes as Ben Sullivan on Scrubs show his undeniable impact on the projects he is a part of. The premise of The Idol and the members already part of the project, are already cause to be excited about the series. Should Brendan Fraser join the cast of The Idol, it is sure to be that much better for having him.
The Idol is currently in production. It is created by Reza Fahim, Sam Levinson, and The Weeknd, who also write and executive produce the series along with Joe Epstein. It is also executive produced by Kevin Turen, Aaron Gilbert for BRON, Ashley Levinson, Nick Hall, Sara E. White and Amy Seimetz, who also directs. The project is from A24. Fans of Brendan Fraser can watch him on Doom Patrol, now streaming its first 3 seasons on HBO Max, and has been greenlit for a fourth season.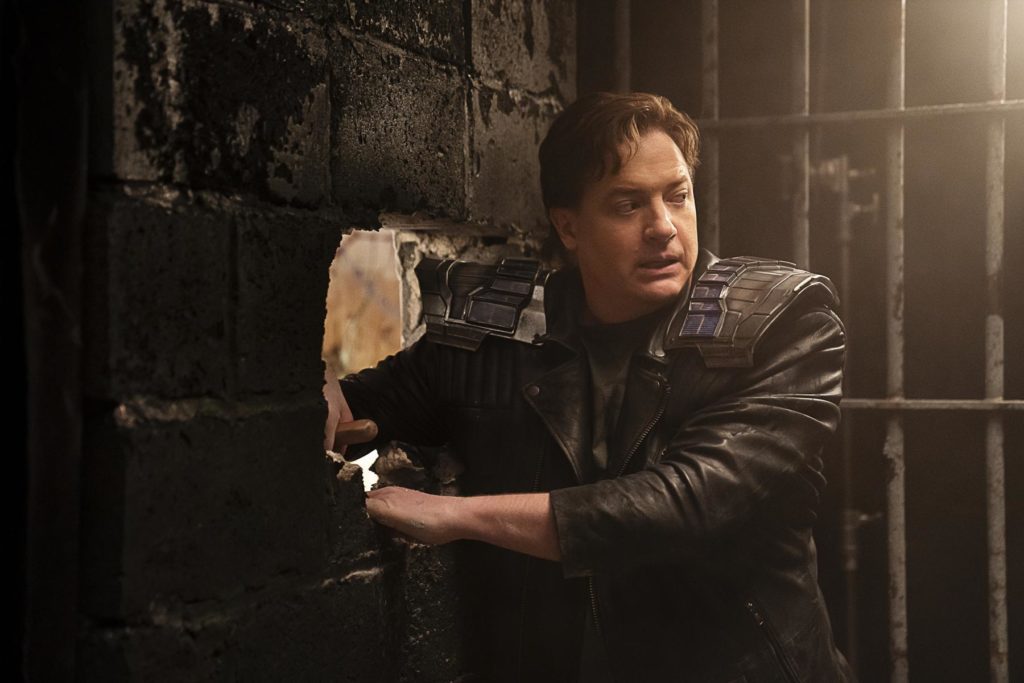 Do you want to see Brendan Fraser join the cast of The Idol? What is your favorite Brendan Fraser movie/show? How awkward would it be for The Weeknd's show to not air on the weekend? Let us know what you think in the comments and share any thoughts about the show or its cast with us on Twitter.

KEEP READING: How I Met Your Father Review: Charming, Hilarious, Apt, and Almost Legendary