Stephanie McMahon steps down as WWE co-CEO and adds to WWE being sold rumors.
Just a few days ago Vince McMahon decided to step out of retirement, removed WWE board members and took over as executive chairman of the board. All of this is reportedly because he wants to sell WWE.
RELATED: VINCE MCMAHON MAKES BIG RETURN TO WWE BOARD OF DIRECTORS
The most recent development to the start of what is sure to be another crazy year for wrestling is Stephanie McMahon stepping down as co-CEO. Former co-CEO Nick Khan is now sole WWE CEO. She is not only stepping down, but has decided to resign from WWE.
Stephanie McMahon Steps Down As WWE Co-CEO
WWE later put out a press release with praise for Stephanie McMahon and how well she did during her father Vince's absence.  
Big Names Interested In Buying WWE
Many big names are rumored to be interested in buying WWE. Some of the big names include Amazon, Disney, Netflix and Comcast. However, one very big name which has a lot of money to spend is one aside from maybe Vince no one wants to buy the company.
The big spender is Saudi Arabia's Public Investment Fund. Rumors are that the deal has already gone through or about to, but conflicting reports have denied this. Stephanie McMahon's resignation fuels these fires because of Saudi Arabia's treatment of women. The thought is that she would not get the respect she deserves if she were to stay or perhaps she was asked to leave because she is a woman.
Big Concerns With Saudi Arabia's Public Investment Fund
One of the big concerns about Saudi Arabia buying WWE is how the woman on the roster will be treated. They may have to wrestle in much more conservative attire and be forced to wrestle in Saudi Arabia which they may not be comfortable with. Also wrestlers like Sami Zayn would most likely be fired or quit because of his religious beliefs.
RELATED: ASUKA TEASES BIG AND DARK TURN TO HER GIMMICK
This would not be the first time WWE has worked with the Saudi Arabia government. They have done shows there for the last few years like their Crown Jewel show. The point of Saudi Arabia's Public Investment Fund is to help boost the world's opinion of Saudi Arabia. This would lead to a lot of propaganda on WWE TV to change the world's opinion of their country.
False Rumors?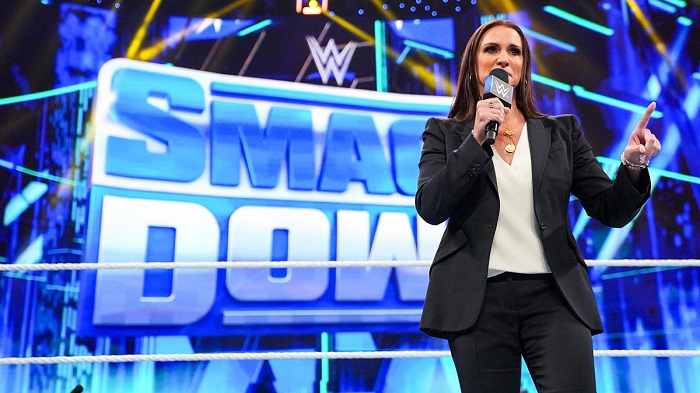 We don't not know if Saudi Arabia's Public Investment Fund is a strong contender for Vince and WWE. However, it is heavily rumored and a few sources had confirmed it was already down, but later restricted their claim.
Wrestlenomics' Brandon Thurston asked someone within WWE who would know and they were unable to confirm the Saudi Arabia's Public Investment Fund rumor and said it was untrue.
"I concur with @RichLightShed. I asked someone at WWE, who would know, who said the story that took hold of Twitter last night, about WWE and Saudi Arabia being near a deal to take the company private, is untrue," Thurston said.
I do not know enough about these sorts of things and believe it or not I have not bought or sold a billion dollar company before. It could be a confidentiality thing in which WWE and the Saudi Arabia's Public Investment Fund are not allowed to discuss it yet. Therefore they could not confirm or deny the deal.
One good thing which could come from this deal is money. Saudi Arabia's Public Investment Fund has a lot of money. I think the financial term is a butt ton of money. WWE TV would be next level. Everyone on the roster would have pyro and no more people getting released due to budget cuts. They could also buy AEW and IMPACT like it was a pack of gum.
What do you think of the Saudi Arabia's Public Investment Fund buying WWE rumor? Do you think it is true? Would you like to see it happen if it means more pyro and money for WWE? What do you think would happen to the women's division? Where do you stand on Stephanie McMahon? What is your favorite Stephanie McMahon memory? Do you think a lot of people would quit WWE or less than you would expect?  Let us know what you think the biggest change would be.
KEEP READING: MANDY ROSE REACTS TO HER SURPRISING RELEASE
Sources: Wrestling Inc., Wrestlenomics' Brandon Thurston, Wrestling Inc. , WWE Press Release, Stephanie McMahon Resignation Letter