We're just a few short weeks away from the launch of the highly-anticipated video game Hogwarts Legacy. The open-world action-role-playing game takes players back to the Wizarding World centuries before the Harry Potter series, allowing fans to explore an all-new Hogwarts.
Publisher Warner Bros. Games and developer Avalanche Software have revealed the game's cast, including some well-known voice-over talent.
SIMON PEGG HEADLINES THE HOGWARTS LEGACY CAST
World-famous actor Simon Pegg leads the cast of Hogwarts Legacy, playing the wizarding school's Headmaster, Phineas Nigellus Black. The character will be a drastic change of pace from the actor's usual performances, playing the Slytherin Headmaster, who doesn't get along with his students and probably shouldn't be holding the position that he has.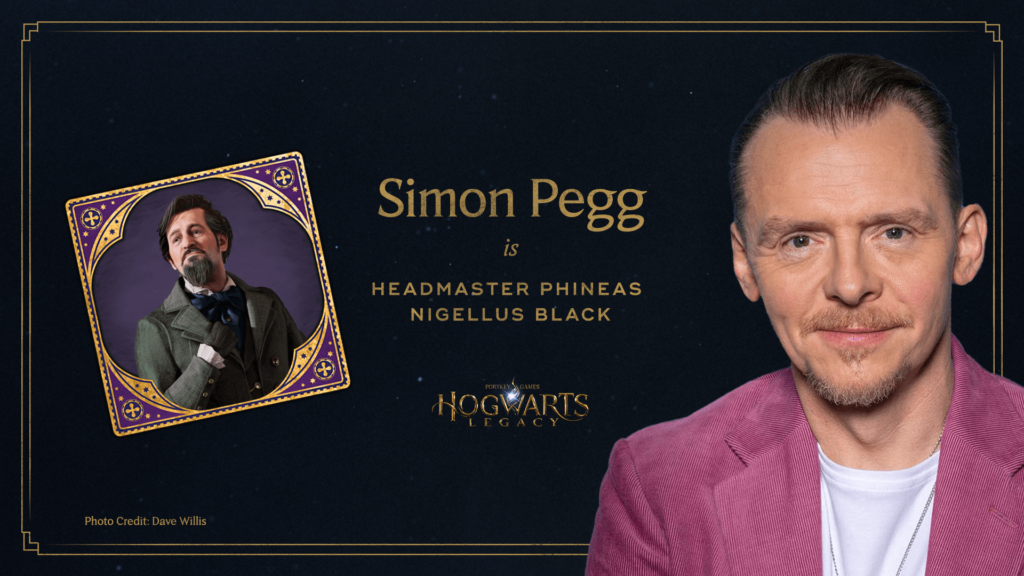 WB Games and Avalanche Software describe his character as "cantankerous," giving fans a complete understanding of what they can expect from Pegg's performance, saying:
From a long lineage of Slytherins, Headmaster Black is hated by the students, for whom he also has a great disdain. Wildly ill-suited to his job, his goal is to do the least amount of work possible and avoid exposure to the student body – preferring to focus on his status in the wizarding world and his surgically manicured beard.
Check out the video below for more information regarding Headmaster Black's legacy.
SEBASTIAN CROFT AND AMELIA GETHING ARE TWO OPTIONS FOR PLAYERS TO CHOOSE
In Hogwarts Legacy, players will take control of a fifth-year student who is walking the halls of the legendary school for the first time. The game has you create your own witch or wizard, with options to fully customize them to make the perfect character for your wizarding adventure.
As part of that customization, players can choose from many different voices for their character, and Sebastian Croft and Amelia Gething will voice two of those options.
RELATED: HOGWARTS LEGACY DEBUTS NEW ENCHANTING CINEMATIC TRAILER
Croft recently won audiences over with his performance in Netflix's Heartstopper, while Gething led the BBC comedy sketch show The Amelia Gething Complex.
LESLEY NICOL, KANDACE CAINE, AND SOHM KAPILA ARE PLAYING THE SCHOOL'S PROFESSORS
What's a game centered around experiencing everything Hogwarts School of Witchcraft and Wizardry has to offer without meeting some of its legendary professors?
Lesley Nicole lends her talents to Professor Matilda Weasley, a Gryffindor and the Deputy Headmistress of Hogwarts. She's described as a key character who helps the player catch up with the rest of their fifth-years by giving them the Wizard's Field Guide and showing them the Room of Requirement.
Kandance Caine voices Professor Onai, a previous Divination teacher at Uagadou, an African wizarding school and the largest one in the world. She is a gifted Seer who accepts the position of Hogwart's Divination professor after the death of her husband. She will also voice Professor Onai's daughter Natsai, a potential companion to the player.
Sohm Kapila plays Professor Shah, the school's Astronomy professor who was raised in the Muggle world. Her devotion to the sciences finds her talking down to her students in "winding and pretentious aphorisms."
LUKE YOUNGBLOOD AND ASIF ALI REPRESENT RAVENCLAW
Hogwarts Legacy also features the surprising return of former Harry Potter cast member Luke Youngblood. In the video game, he plays Everett Clopton, a Ravenclaw student described as an "underachieving rule-breaker and prankster." Youngblood played Lee Jordan, Gryffindor's ecstatic Quidditch commentator in the film series.
Joining him as a fellow Ravenclaw in Hogwarts Legacy is Asif Ali, who plays Amit Thakkar. He's a "bright and well-read" student who wouldn't hesitate to help a friend in need. However, once in the thick of the action, he realizes that maybe he should keep to the books, reading about adventures instead of experiencing them.
JASON ANTHONY PULLS DOUBLE DUTY
Hogwarts Legacy players will first encounter Jason Anthony as the school's iconic Sorting Hat, who determines the player's house, using information from their past and input from the player to make the perfect placement.
RELATED: HOGWARTS LEGACY RELEASES EXTENDED GAMEPLAY BEFORE HOLIDAY SEASON ARRIVAL
Antony also lends his voice to Nearly Headless Nick, Gryffindor's house ghost, whose full name is Sir Nicholas de Mimsy-Poppington. He's friendly and entertaining and could be the key to helping a Gryffindor player solve a "significant" mystery. Although his help won't come free of charge, players will need to earn his cooperation by doing him a small favor.
ABOUT HOGWARTS LEGACY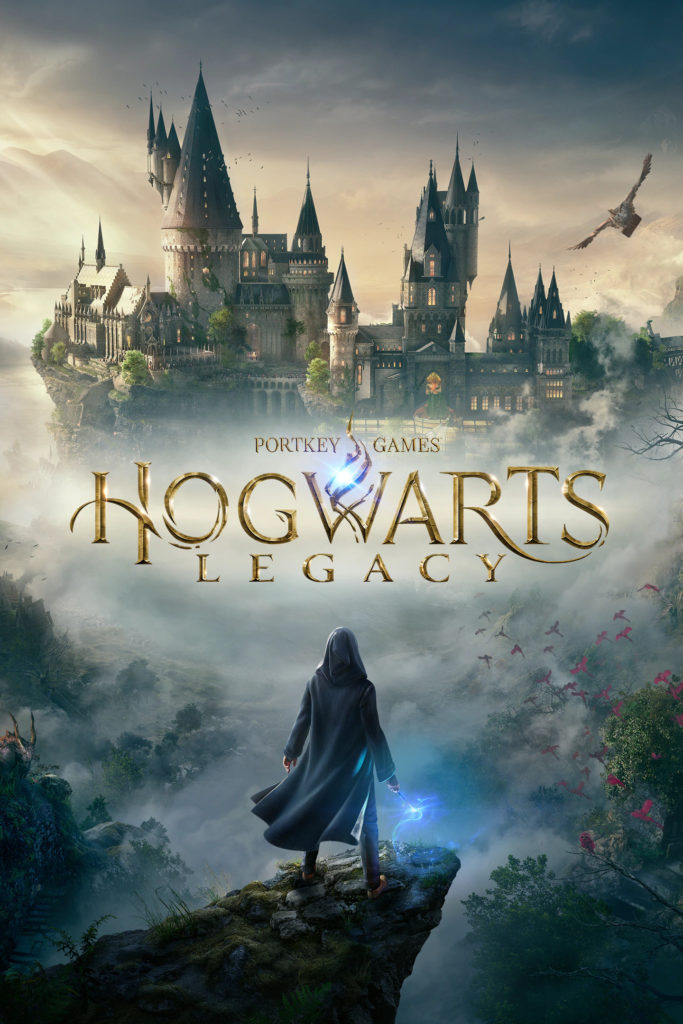 Initial Release Date: February 10, 2023, on Playstation 5, Xbox Series X/S, and PC
Other Release Dates: April 4, 2023, on PlayStation 4 and Xbox One | Nintendo Switch on July 25, 2023.
Platforms: PlayStation 5, Nintendo Switch, PlayStation 4, Xbox Series X and Series S, Xbox One, Microsoft Windows
Genres: Open world, Entertainment, Narrative
Publisher: Warner Bros. Interactive Entertainment
Mode: Single-player video game
Composer: Alexander Horowitz
ESRB: Teen
Synopsis: Developed by Avalanche Software and published by Warner Bros. Games under the Portkey Games label, Hogwarts Legacy is an immersive, action, open-world role-playing game set in the 1800's wizarding world.
Beginning as a fifth year, players will embark on a journey through new and familiar locations, explore and discover magical beasts, craft potions, master spell casting, upgrade talents and customize their character to become the witch or wizard they want to be. 
What are your thoughts on the voice cast for Hogwarts Legacy? What other characters would you like to see appear in the game? Will you be picking up a copy when it releases? Let us know in the comments or on Twitter, and check back with The Illuminerdi for more Harry Potter news!
KEEP READING: THE LAST OF US PILOT REVIEW: A HORRIFYING, MUST-WATCH INTRODUCTION TO A FUNGAL ZOMBIE APOCALYPSE
SOURCE: WB Games, Avalanche Software