Phase 5 is here and Marvel is opening big with Ant-Man and The Wasp: Quantumania. The Ant-Man films have always been a fan favorite for MCU fans. During Tuesday's press conference for the film, Ant-Man director Peyton Reed was asked what was the signature of each film.
QUANTUMANIA IS ALL ABOUT FAMILY
Reed explains that the Ant-Man films have always had one thing in common: It was always a generational story about family. When it came to the first film, Scott Lang, who's an ordinary man with a criminal past, gets sucked into this wild heroic world with Hope Van Dyne, a legacy daughter of her two parents, Hank Pym (Michael Douglas) and Janet Van Dyne (Michelle Pfeiffer), who are the original Ant-Man and The Wasp superheroes.
RELATED: WATCH PAUL RUDD SELL HIS MCU MEMOIR LOOK OUT FOR THE LITTLE GUY IN HILARIOUS NEW ANT-MAN 3 PROMO
In Quantumania, Reed explains the importance of Scott's daughter, Cassie, and the relationship Scott has with her after the events that occurred in Endgame. "Young Cassie Lang, who is probably Scott's biggest motivating factor, like having time with his daughter, he wants to be a hero. It's really about work/life balance, and also finding time with his daughter is the most important thing."
In the film, Cassie is 18 and according to Reed, the story about family is broadened but with secrets that each family has been keeping from one another. "Very quickly, we find out that maybe Janet hasn't told the family about her 30 years in the Quantum realm, Hope and Hank have not told Scott about what they're working on with Cassie…and maybe Cassie hasn't told her dad about time she might have spent in jail."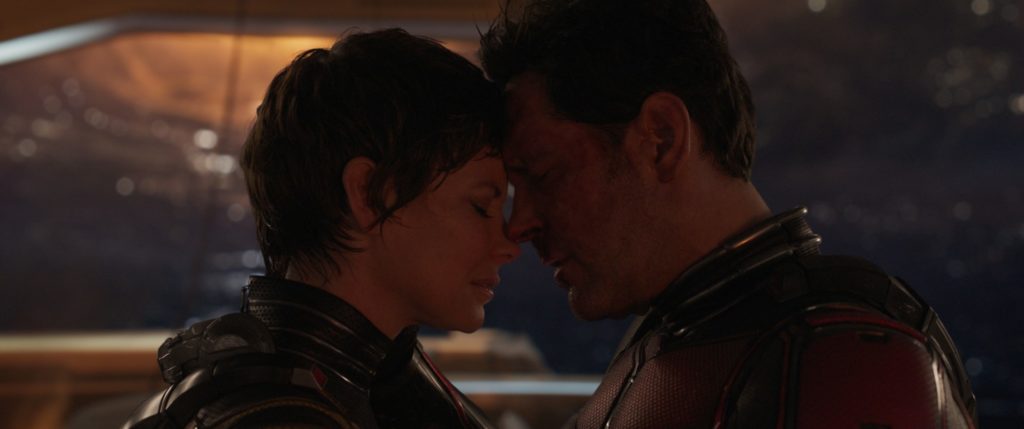 Reed continues in explaining that everyone is keeping secrets from Scott from the start but as they enter the Quantum realm together, they have this family dynamic where they have to set their differences aside. "They have to kind of work out these family dynamics while being in this bizarro whacked-out world."
Even though this film looks different from the other two Ant-Man films, Reed says it stays true to the theme of what the other films have generated. "It really is the theme of family that I think is constant in the movie."
Ant-Man and The Wasp: Quantumania is set to release next Friday, Feb. 17. Scott Lang (Paul Rudd) and Hope Van Dyne (Evangeline Lilly) are back with Hope's parents Janet Van Dyne and Hank Pym (Michelle Pfeiffer and Michael Douglas) and Scott's daughter Cassie (Kathryn Newton). The group finds themselves exploring the Quantum Realm, while also interacting with strange creatures and embarking on an adventure that will push them beyond the limits of what they thought was possible as they face Kang the Conqueror.
Directed by Peyton Reed, the film features a screenplay by Jeff Loveness. It's produced by Kevin Feige and Stephen Broussard. The cast also includes Jonathan Majors, Bill Murray, William Jackson Harper, Katy M. O'Brian, David Dastmalchian, and Randall Park. 
RELATED: ANT-MAN MUST CHALLENGE KANG THE CONQUEROR IN NEWEST TRAILER FOR MARVEL'S ANT-MAN AND THE WASP: QUANTUMANIA
Tickets are available now and you can check out the latest trailer below:
What do you guys think? Are you excited to see Ant-Man and The Wasp: Quantumania? Have you already purchased your tickets? What are some of your theories or what do you expect to see in the film? Let us know by commenting below or tweeting us your answer at @The_Illuminerdi. Don't forget to follow us on all of our socials to stay up-to-date with the latest pop culture news!
KEEP READING: ANT-MAN AND THE WASP: QUANTUMANIA FIRST LOOK AT WILLIAM JACKSON HARPER'S MYSTERIOUS QUAZ