Cody Rhodes talks about the low of tearing his pectoral muscle and the high of returning to WWE to win the Royal Rumble.
Cody Rhodes and Sami Zayn have without a doubt been the two hottest wrestlers in WWE in 2022.  However, shortly after Rhodes made his big return to WWE after leaving to make his name on the indies and help found AEW he went out with an injury.
RELATED: ROMAN REIGNS WILL HAVE HIS REVENGE AGAINST SAMI ZAYN AT ELIMINATION CHAMBER
Cody Rhodes made his big return after recovering from his torn pectoral muscle at this year's Royal Rumble and winning the Royal Rumble match.  Since then he has been on a media tour and has shared some of the highs and lows of his life recently.
While on WWE's The Bump, Rhodes talked about the moment he realized he was actually back in the WWE during the Royal Rumble match.
"Somebody asked me, they said, 'When did you feel like you were really back?'" Cody Rhodes said. "Where I knew I was really back was, I landed on my feet, I was lucky enough to land on my feet on a back suplex and when I turned around thinking 'I got him, I'm going to pick a leg. I'm going to grab an arm.' I was met with one of these heart-stoppers [Gunther's chops] … I was met with one of those and honestly, I liked it. That's where I felt like I was back. That's where, a little bit of grit, a little bit of that violence."

H/T To Wrestling Inc. For Transcription
David Vs. Goliath AKA Cody Rhodes Vs. Gunther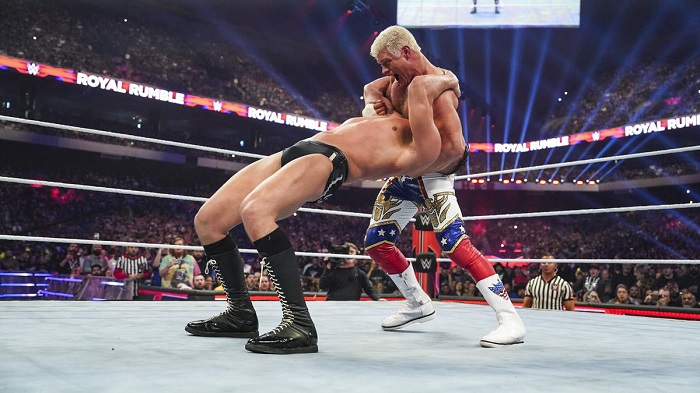 Cody Rhodes and Gunther were the final two men in the ring.  Even though Gunther had entered at number one and at that point been in the match for over 60 minutes he was not an easy elimination.  The two of them went to war and both almost eliminated the other.  However, in the end, it was Rhodes who came out the victor and pointed at the WrestleMania sign.
RELATED: MANDY ROSE REACTS TO HER SURPRISING RELEASE
Royal Rumble was the first time he had been in the WWE ring since tearing his pectoral muscle in June. It was a very severe injury and caused his right side to fill with blood, but wrestled his match against Seth Rollins anyway.
While on the ImPAULsive podcast, Cody Rhodes talked about how he tore his pectoral, why and the moment he knew he messed up big time.
"I felt bulletproof. Walked in the gym with flip-flops on. Flip-flops in the gym? Bad sign. Open cup of coffee. Little bit of this real old-timer warmup [criss-crossing his arms in-front of his chest]," Cody Rhodes said. "Got on the bench and put on 295, didn't even warm up. There's no reason for me to ever be doing it, was going for four."

Rhodes goes on to reveal he had no spotter and decided to bench press the bar in order to challenge the sole other person in the gym. "It's just me and him in there. I was like, 'I'm going to show you, dude.' I just unrack it and it went right away. Just went. Hadn't even gone down, it went like velcro. They were like, 'Did it pop?' It doesn't pop. It went and I felt it. Full tear. I didn't need to kick the weights off, they flew off."

H/T To Wrestling Inc. For Transcription
In Wrestling You Get Bumps, Bruises And Muscles Torn Apart
Rhodes went on to say he likes the violence of pro wrestling, but his wife, Brandi Rhodes, maybe not so much. He felt sorry for his wife because she had to see his chest fill with blood and he wasn't able to hold his one-year-old daughter at the time.
As bad as the injury was and happened at a very bad time in his life and career, he is glad it happened.  Prior he had never suffered a serious injury in wrestling and it made him feel bulletproof.  The injury made him realize he is not and will now take everything more seriously and will take steps to prevent injuries like that in the future.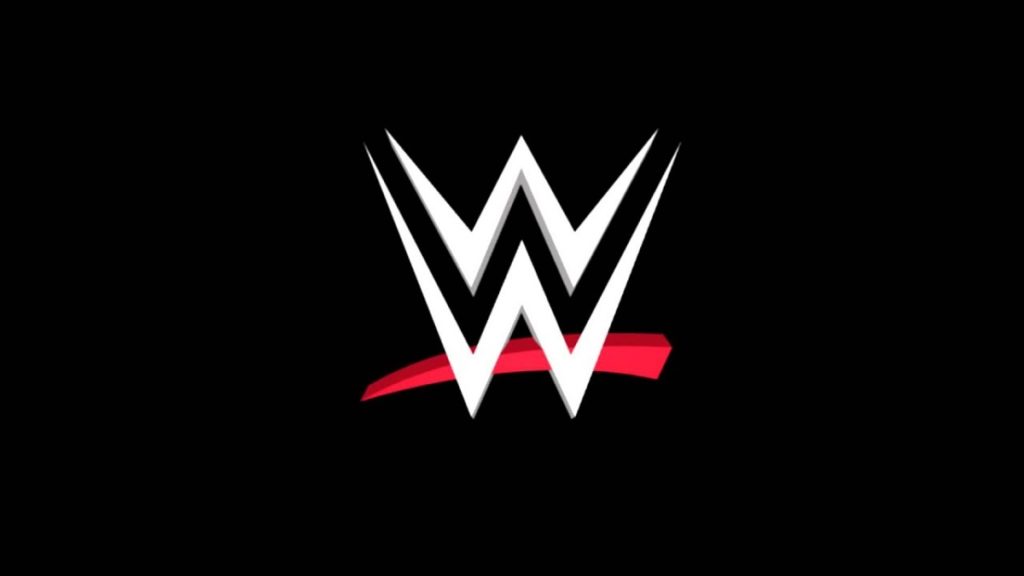 Were you surprised by Rhodes winning the Royal Rumble match? Do you think he needed that win in order to challenge Roman Reigns or would a normal feud be enough set-up? Were you cheering for Rhodes or Gunther? Do you think Rhodes will be able to beat Reigns? Let us know who you would like to see challenge Rhodes if he beats Reigns for the championship.
Sources: WWE's The Bump, Wrestling Inc., ImPAULsive, Wrestling Inc.
KEEP READING: GUNTHER EXCITED AT THE POSSIBILITY OF WRESTLING THIS CHALLENGING WRESTLER ONE DAY