Marvel has gone all in on the television front in recent years with hits like Loki, WandaVision, and more, but according to Ant-Man and The Wasp: Quantumania producer Stephen Brossard, their upcoming show Wonder Man is about to shake up the game in a whole new way. 
Speaking with Comicbookmovie, Brossard promised Wonder Man would be something special:
"[Wonder Man will] be definitely influenced by the comics. One of the things that we're excited about it is that it's going to feel very unique. It's not going to feel like anything you've quite seen in the MCU before,….. "And the kind of stories we can tell on Disney+, which has been fun. Like streaming, serialized storytelling is a totally different muscle. So, we're having a blast making that one."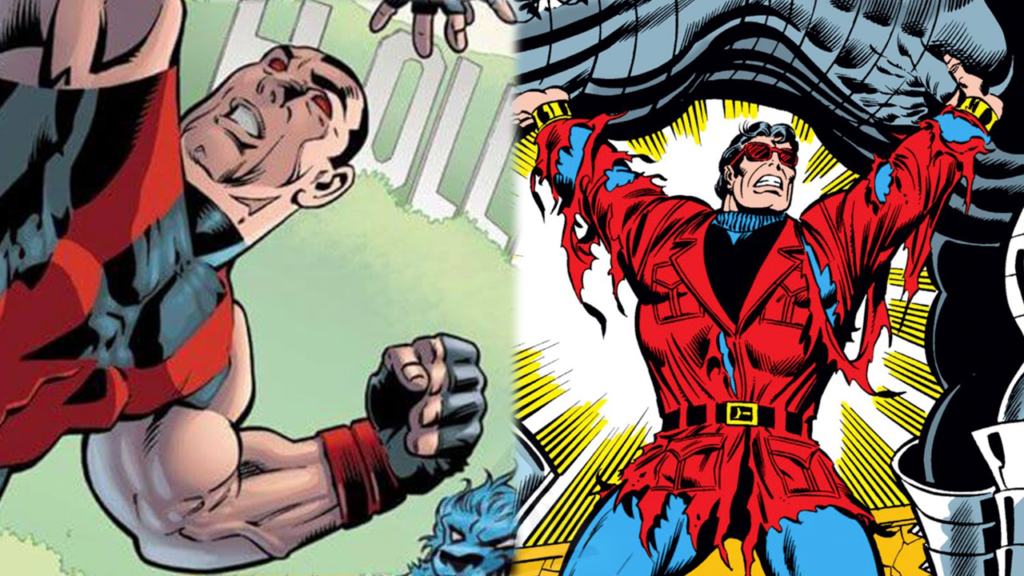 So far, the Marvel Disney+ shows have been fertile ground for the crazier, more fantastical side of the MCU as well as giving the spotlight to longstanding supporting characters and new ones alike. Wonder Man is a lesser-known character to general audiences right now, but if the MCU has proven anything over its extensive run, it's that they can turn niche characters into household names with just one film or television series. Brossard's confidence in the streaming model as an introduction to the character for wider audiences also bodes confidence, and his claim that the show will be unlike anything we've seen before will be proven upon the show's release. 
RELATED: EVANGELINE LILLY REFLECTS ON HOPE'S INCREDIBLE EVOLUTION FROM THE 1ST ANT-MAN
Every show set within the MCU has brought something unique to the table, from WandaVision's loving homages to television eras of the past to Loki's fantasy shenanigans to Falcon and The Winter Soldier's political intrigue and Ms. Marvel's more teen-centric focus. For Wonder Man to offer us something we've truly never seen would be a huge accomplishment both for the show on its own terms and for the larger MCU as a whole. 
All franchises thrive on their ability to keep the audience hungry and coming back for more. With the MCU currently being the biggest film franchise in the world, that means finding ways to expand the universe, innovate, and have something amazing waiting behind every corner. If Wonder Man can meet Brossard's promise and wow us all, then Marvel will have stepped up their game once again and we'll get a new hero to love out of it. It sounds like a winning scenario to me.
Wonder Man Was Created To Be A Star
Wonder Man began as a villain in the comics, but was later reborn as a superhero who has joined the ranks of The Avengers, SHIELD, The Defenders, the Masters of Evil, the Legion of the Unliving Avengers, and more. His powers include superhuman strength, speed, durability, extended stamina, increased agility, and reflexes. He was given his powers by Baron Zemo, who also provided a jet pack so he could fly. 
RELATED: BEN KINGSLEY JOINS THE WONDERFUL WONDER MAN DISNEY+ SERIES (ICYMI)
Wonder Man was created by Stan Lee, Jack Kirby, and Don Heck and made his first appearance in The Avengers #9 in October 1964. In the Disney+ series, Wonder Man AKA Simon Williams will be portrayed by Yahya Abdul Mateen II (2018's Aquaman, 2021's Candyman).  While we're still uncertain as to how and where Wonder Man will fall in the larger MCU, we at The Illuminerdi will keep you updated as the show develops.  Hopefully it's a Wonderful surprise.
What do think of Stephen Brossard's claims regarding Wonder Man? Have you ever read the comics? What's your favorite performance from Yahya Abdul-Mateen II? Let us know in the comments below and on our social media.
KEEP READING: LAURENCE FISHBURNE EXPLAINS HOW 'MOON GIRL AND DEVIL DINOSAUR' IS DIFFERENT FROM 'MAN OF STEEL' AND 'ANT-MAN AND THE WASP'
Source: Comicbookmovie