Ben Kingsley has joined the yet still unannounced Wonder Man series.
We're just a few days away from Disney's highly anticipated D23 Expo, where Kevin Feige will take the stage again to talk about the future of the MCU. After the incredible SDCC presentation, all eyes are on Disney's convention as it's said to be even bigger than that.
Back in July Kevin Feige shattered the Internet as the Marvel Studios head revealed the complete line-up of the MCU's Phase 5, which includes an 18 episodes Daredevil series and a Thunderbolts film. But he didn't stop there as he also revealed two Avengers films to be released in 2025 and set a release date for the highly anticipated Fantastic Four film.
While the casting for Marvel's first family is probably everyone's most anticipated announcement from the D23, there are several just as exciting potential announcements. One of them is a Wonder Man series which was confirmed to be in development by the trades only a few months ago.
RELATED: SURPRISING WONDER MAN SERIES IN DEVELOPMENT AT MARVEL STUDIOS!
Now the first casting for that project might have slipped as a familiar face has joined the Disney+ series.
BEN KINGSLEY WILL TRANSFORM INTO TREVOR SLATTERY ONCE AGAIN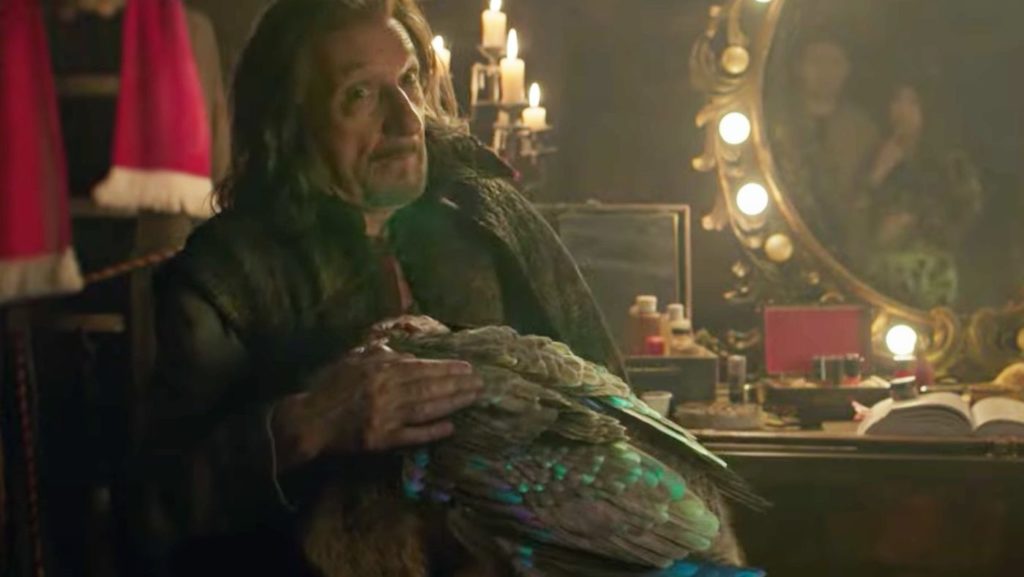 Variety has exclusively revealed that Ben Kingsley is set to join the series. It is currently unknown how many episodes he will appear in, but according to the trade, he will have a "major role" in the series.
Ben Kingsley played Trevor Slattery in three Marvel Studios projects before. Back in Iron Man 3, he played the fake Mandarin, as Tony Stark uncovered that the real Mandarin has hired the probes actor Trevor Slattery to play him. Kingsley then appeared in a Marvel Studios One-Shot called All Hail the King, which ended with him being kidnapped and broken out of Prison.
Fast forward eight years, Trevor Slattery surprisingly returned in Shang-Chi and the Legend of the Ten Rings, where it turns out he was kidnapped by Wenwu (Tony Leung), Shang-Chi's father. He was a fan favorite and stole the show with his magical pet friend Morris.
Besides the MCU, Ben Kingsley starred in a ton of films but is best known for Gandhi, for which he won an Oscar, and Sexy Beast for which he earned an Oscar Nomination.
RELATED: AVENGERS: THE KANG DYNASTY FINDS AN EXCITING DIRECTOR IN DESTIN DANIEL CRETTON
The Wonder Man series reunites Ben Kingsley with his Shang-Chi director Destin Daniel Cretton, who serves as the co-creator and as executive producer of the series. Additionally, he might also direct at least one episode of the show. Cretton is also currently working on a Shang-Chi sequel and is set to direct Avengers: The Kang Dynasty. Andrew Guest will serve as the head writer. He worked on shows like 30 Rock, Brooklyn Nine-Nine, and Marvel Studios' Hawkeye.
Kingsley's casting further indicates that the series is going to be a Hollywood satire. It will focus on Simon Williams, a.k.a. Wonder Man. In the comics, Williams is the son of a wealthy industrialist whose company falls on hard times due to competition from Tony Stark's Stark Industries. Williams then accepts an offer from villain Baron Zemo that gives him ionic superpowers including super strength and durability. After fighting the Avengers several times, Wonder Man ultimately joined their ranks. He also was an actor and stuntman in the comics (which might probably be the show's focus).
I'm very much looking forward to this show. While I don't know a whole lot about the character, a Hollywood satire developed by Cretton and Guest sounds very good to me. And now Ben Kingsley also returns. Sign me up! Hoping we will get an official announcement at the D23 and maybe even casting for Simon Williams himself.
What do you guys think? Are you excited about this casting? Who is your fan cast for the main role? Let's discuss everything in the comments down below and on our Social Media.
Source: Variety