The Illuminerdi recently attended the virtual press junket for Ant-Man, where Evangeline Lilly broke down Hope's journey so far, and where we can expect her to be at the beginning of Quantumania.
The wait for the next installment is almost over with Ant-Man and the Wasp: Quantumania hitting theaters in just over a week.
It's been months since Marvel Studios closed out Phase 4 with Black Panther: Wakanda Forever, and, while the break from MCU content was nice, we're ready to dive back in with Quantumania kicking off Phase 5.
EVANGELINE LILLY SAYS HOPE'S LIFE HAS DONE A 180
For better or worse, Evangeline Lilly's Hope Van Dyne has always taken the backseat in favor of Paul Rudd's titular Ant-Man. However, this by no means makes Hope a neglected character, as director Peyton Reed has masterfully given her a meaningful character arch across her limited appearances.
RELATED: QUANTUMANIA: PAUL RUDD SHARES WHAT GETS SCOTT BACK IN THE SUPER HERO LIFE FROM HIS HAPPY CIVILIAN LIFE
During the Ant-Man and the Wasp: Quantumania virtual press conference, Lilly commented on Hope's character development, proving that it's just as important to flesh out a hero's supporting cast.
Well, Hope started the first Ant-Man film a very cold, detached, very isolated woman. She didn't have a lot of relationships in her life, she had a lot of broken relationships in her life. And over the course of these three films, I've had this incredible arc to be able to play where she has, in that time, repaired her relationship with her father, she's reunited with her long-lost mother, she's fallen madly in love with Scott, and she's become a stepmom to Cassie. And so, her life is full of relationships, and it's full of love. And she is really like a blossomed version of the woman that we met.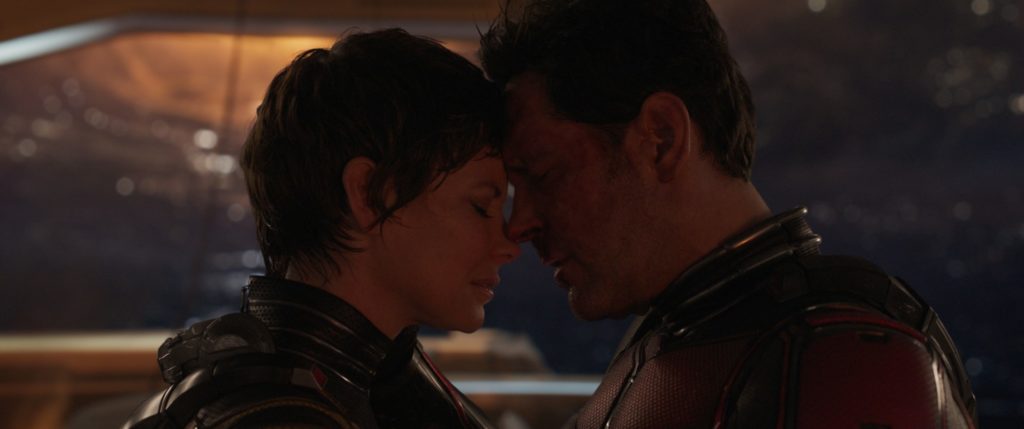 Evangeline Lilly then broke down what Hope's been up to since audiences last saw her in Avengers: Endgame, revealing that she may not be having the perfect relationship with her mom, Janet (Michelle Pfieffer), as she wanted.
She's thriving and taking that love and spreading it around by trying to do right in the world and fix issues that are massive, like global warming and housing crises. And she's doing it with success. And, there's this little hiccup, there's this little missing piece, which is that she had always fantasized about her mom coming home one day. And I think because that fantasy started when she was eight years old, it was like, "We're gonna be best friends and she's gonna tell me everything, and we're just gonna be so close." And then she [Janet] really keeps Hope on the outside. And that's a wound that is festering the beginning of the film.
RELATED: ANT-MAN AND THE WASP: QUANTUMANIA DIRECTOR SHARES THE SIGNATURE OF ALL OF THE ANT-MAN MOVIES
From the sound of things, it looks like audiences can expect to dive a bit deeper into Hope's relationship with Janet as Quantumania further explores the Van Dyne family dynamic, but it may not last long as Kang's introduction is sure to reveal more information on Janet's time in the Quantum Realm.
ABOUT ANT-MAN AND THE WASP: QUANTUMANIA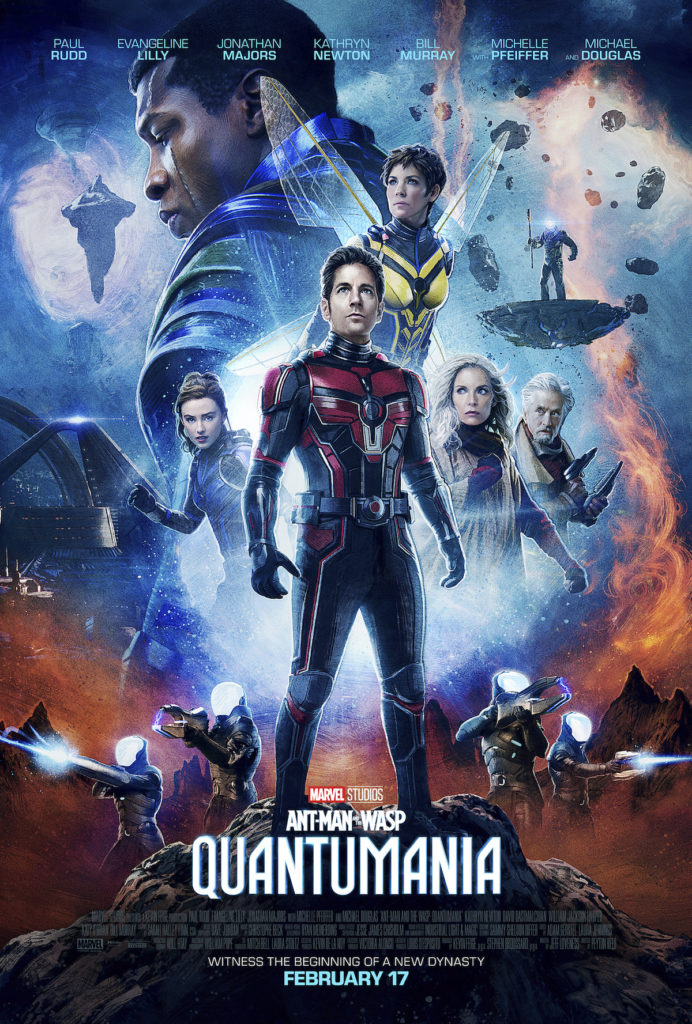 Release Date: February 17, 2023 (USA)
Director: Peyton Reed
Cinematography: Bill Pope
Screenplay: Jeff Loveness
Composer: Christophe Beck
Producers: Kevin Feige, Stephen Broussard
Cast: Jonathan Majors, Paul Rudd, Evangeline Lilly, Kathryn Newton, Michelle Pfeiffer, Micahel Douglas, Bill Murray, William Jackson Harper, Katy M. O'Brian, Randall Park
Synopsis: Super-Hero partners Scott Lang (Paul Rudd) and Hope van Dyne (Evangeline Lilly) return to continue their adventures as Ant-Man and the Wasp. Together, with Hope's parents Janet van Dyne (Michelle Pfeiffer) and Hank Pym (Michael Douglas), and Scott's daughter Cassie Lang (Kathryn Newton), the family finds themselves exploring the Quantum Realm, interacting with strange new creatures and embarking on an adventure that will push them beyond the limits of what they thought possible.
Are you excited to see Ant-Man and the Wasp: Quantumania? Do you think Marvel's given Hope the character arc she deserves? What are your thoughts on Evangeline Lilly's portrayal of Wasp? Let us know in the comments or on Twitter, and check back with The Illuminerdi for more MCU news, we're always watching.
KEEP READING: PAUL RUDD REVEALS HOW ANT-MAN'S FEELINGS ABOUT BEING A SUPERHERO HAVE CHANGED SINCE THE 1ST FILM