Marvel's Moon Girl and Devil Dinosaur is the latest superhero project to hit our TV screens and it features an unlikely duo set in the Marvel universe.
The series features Lunella Lafayette (Diamond White), a teenage girl who accidentally brings Devil Dinosaur (Fred Tatasciore) to modern-day New York. She uses her technological skills to become the superheroine Moon Girl.
A reporter from Nerds That Geek brought up how progressive the show is and asked White what it's like to be a part of a show that is so representative of Black culture.
Diamond White: "Well, for me, it's just—I mean, we made history being Marvel's first teenage Black girl superhero. So it's important to see that kind of representation. I mean, like I said, it's a show that I needed growing up and I feel like it really does make a difference. Like the show says, one girl can make a difference. This show is going to make a difference in a lot of people's lives, so I'm just excited to be a part of it."
How Black Culture Is Represented Throughout Moon Girl and Devil Dinosaur
Lunella's hairstyle throughout the show was something the writers were very conscious of when writing the show. Nerds to Color asked White about her real-life connection to having a "natural Black hairstyle."
Diamond White: "Well, definitely I've experienced, you know, someone calling my hair frizzy or messy, and that's why it was important for me to see the episode where Lunella gets her hair straightened, the perm episode. That touched my soul in a place where it was like, yeah, I've been through this, and your hair really does become your enemy. Growing up Black, your hair becomes your enemy, so it's really cool to see that play out and that's something that I've never seen on television before. I thank everyone on the team for allowing me to bring my voice to that episode because I needed to see that, and my younger self is just thriving right now."
RELATED: LAURENCE FISHBURNE EXPLAINS HOW 'MOON GIRL AND DEVIL DINOSAUR' IS DIFFERENT FROM 'MAN OF STEEL' AND 'ANT-MAN AND THE WASP'
Series executive producer, Steve Loter, said a lot of the stories featured in the show are based on real-life experiences that the writers of the show have also experienced throughout their lives.
Steve Loter: "We currently have an all-female writing room, a very diverse writing room. So a lot of Lunella's stories in this are based on real-life experiences that our writers have experienced and have put it, you know, now through the lens of Lunella, but it was really important. Authenticity was- was primary, for sure."
Nofi France asked series co-creator Laurence Fishburne about "nerds being the new cool" and representing a young girl as a genius in the Moon Girl and Devil Dinosaur.
Laurence Fishburne: "It doesn't matter what your gender, what your color, what your faith, what country you live in. I've always thought that it was really, really cool to be smart and I think it's just important for us to have this kind of representation because you can't be what you can't see. So if more young girls of color get to see an experience of a person like Lunella, then perhaps, they won't be afraid to show their intelligence and to lead with their intelligence, you know? I think it's just a good thing to do."
The series stars Diamond White as Lunella Lafayette / Moon Girl, Fred Tatasciore as Devil Dinosaur, Alfre Woodard as Mimi, Sasheer Zamata as Andria, Jermaine Fowler as James Jr., Gary Anthony Williams as Pops, and Libe Barer as Casey.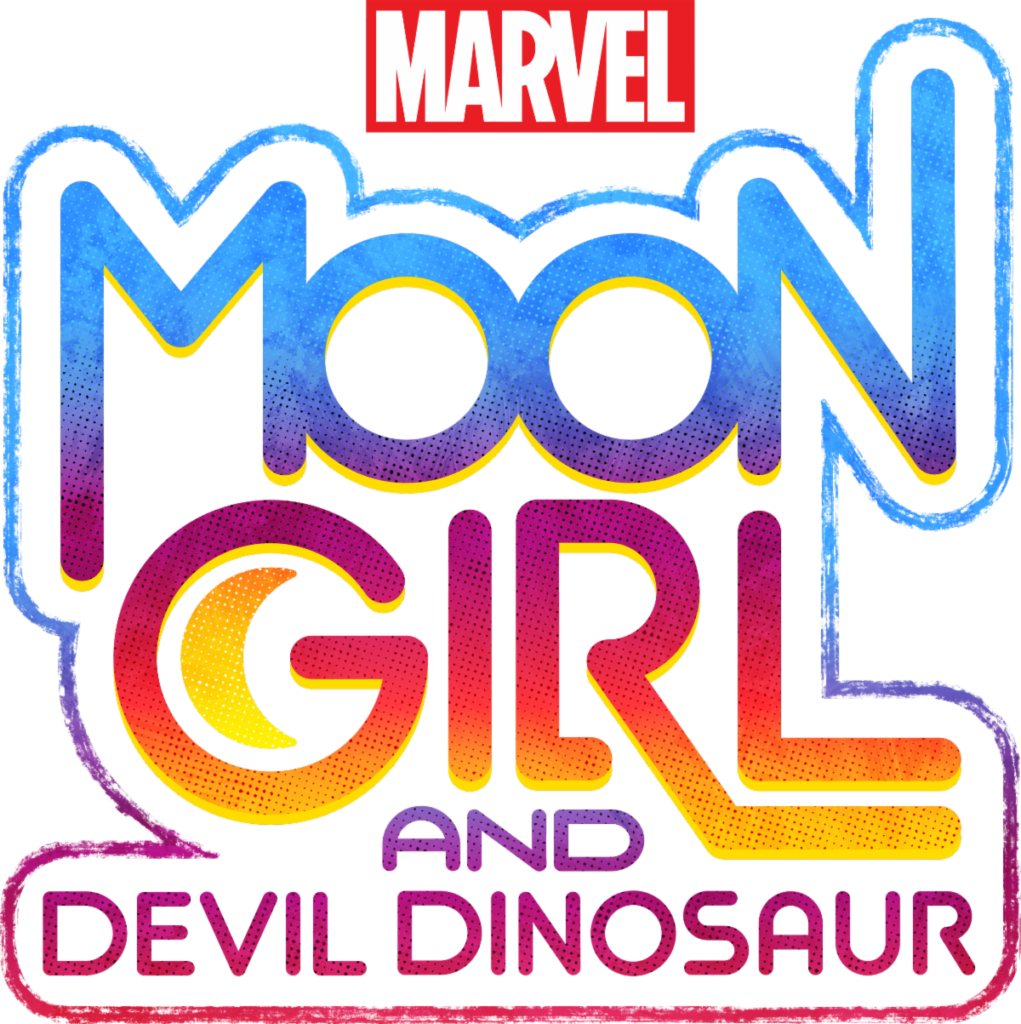 Marvel's Moon Girl and Devil Dinosaur premieres on February 10th on Disney Channel and February 15th on Disney+. What are your thoughts on this? Are you glad to see more representation in shows such as Moon Girl and Devil Dinosaur? Let us know in the comments below. Also, be sure to follow The Illuminerdi on social media to be notified of more Marvel news and updates like this in the future.
KEEP READING: 'MOON GIRL AND DEVIL DINOSAUR' PRODUCERS DESCRIBE THE SERIES AS "COMPLEMENTARY TO THE MCU"
Source: Disney Branded Television