During the recent press conference for Ant-Man and the Wasp: Quantumania, Randall Park, who plays Agent Jimmy Woo in the film, welcomed Jonathan Majors to the MCU and asked him to explain the idea behind the character, what a variant is, and his approach to playing multiple versions of himself.
In an attempt to clarify some of the more specific terms that the MCU has now introduced, Jonathan Majors tried to explain the character as follows:
"Yeah, of course. Who is Kang? I think that is a question that we will all be answering for a very long time. I think the quick answer to that is Kang is a time traveling super villain.

Who is also a nexus being. Which leads to this idea of variants. There's multiple versions of Kang. Versions being variants. They occupy different universes, multi-verses, they have different intentions. They are all different beings, and yet something that we're still and I'm still working on and continue to refine and refine and refine to something as a throughline between them. And that, to me, is the Kang gene."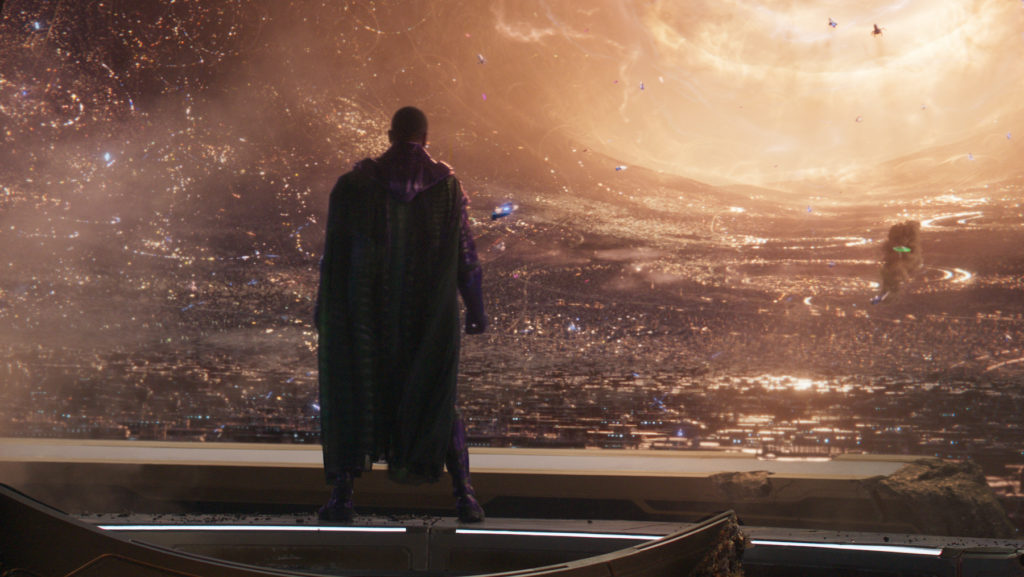 RELATED: QUANTUMANIA: JONATHAN MAJORS ADMITS HE STOLE RANDALL PARK'S APPROACH TO ACTING FOR KANG
In his explanation, though, the actor glossed over the term "nexus being", which may not be fully understood by many readers (partly because the MCU itself hasn't made a very good job of explaining it). In the comics, nexus beings are individuals with the ability to affect probability, and as a consequence, the future of their respective multiverses. There is one of them in each multiverse, and their presence is sort of an anchor to that reality. In the MCU, so far we know that they are very powerful individuals that have the power to destabilize the timeline or even reality itself. Wanda/The Scarlet Witch is one of them.
Majors continued finished his explanation of Kang as follows:
"Yeah, yeah, yeah, that's what I got. Kang the Conqueror who we met last night, some met last night, is stuck in the Quantum Realm. And he has some issues with some guys, some variants. And he's not happy about it. When he was down there, he met Janet. And yeah. Yeah."
Jonathan Majors' future in the MCU beyond Quantumania
RELATED: QUANTUMANIA: STEPHEN BOUSSARD UNVEILS JUICY DETAILS ABOUT THE QUANTUM REALM FREEDOM FIGHTERS IN ANT-MAN 3
Kang the Conqueror is here to stay for the next few years, and Jonathan Majors' MCU takeover is officially underway. We were already introduced to him during the Loki season 1 finale, which is essentially the setting-off point for the entire Multiverse Saga, when Sylvie decided not to listen to He Who Remains and messed up with the Sacred Timeline, causing the entire multiverse to start branching out.
That then allowed for the events of Doctor Strange in the Multiverse of Madness to occur, and also set up the events of Quantumania, as He Who Remains warned Loki and Sylvie of a dangerous variant of his whom the rest could barely control. Enter Kang the Conqueror in Quantumania, who will have an even larger role in the upcoming Avengers: The Kang Dynasty, scheduled to hit theaters on May 2, 2025.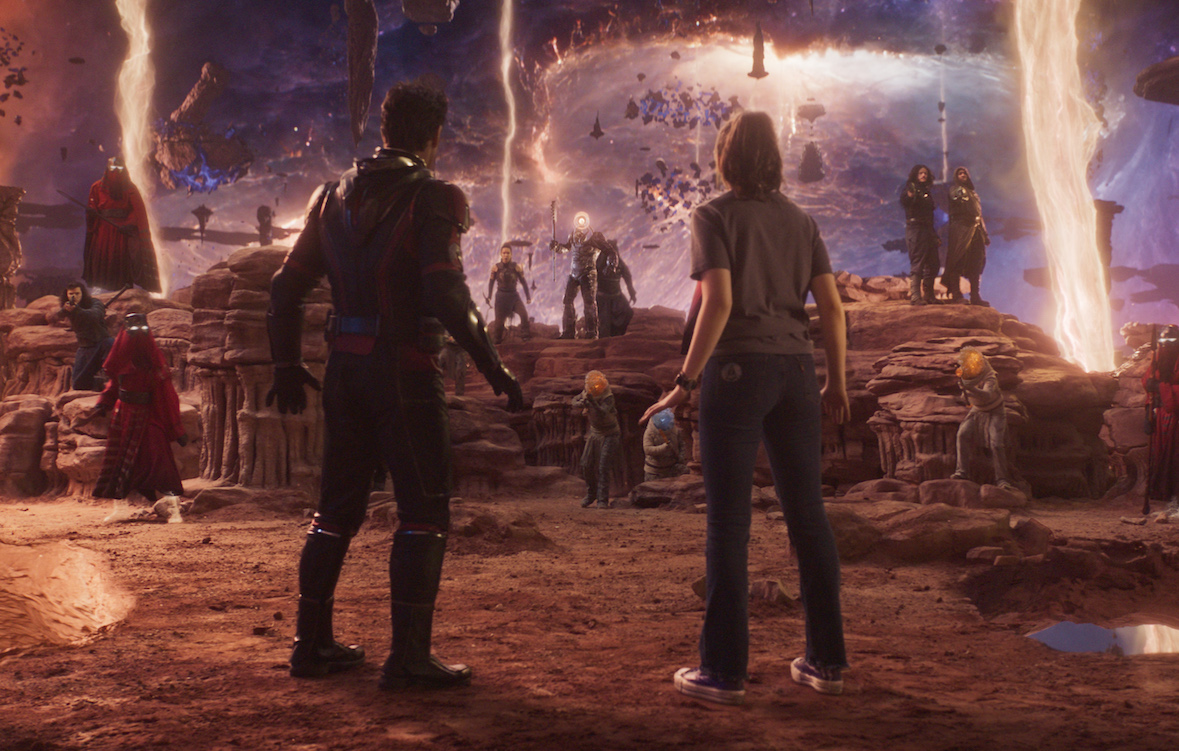 Majors might also show up as either Kang or another variant in the second season of Loki, as set up by the season 1 finale, and he's also expected to appear in more projects before The Kang Dynasty. A variety of possibilities arise, including this summer's The Marvels, which is reportedly going to play a major role in the overall storyline of the MCU going forward, and maybe even Ironhearrt, which is mixing the tech and magic sides of the MCU (sounds a lot like Kang to me).
RELATED: ANT-MAN AND THE WASP QUANTUMANIA: MICHELLE PFEIFFER UNVEILS EXPLOSIVE SECRETS FROM JANET'S 30 YEARS IN THE QUANTUM REALM
Fantastic Four is also an interesting possibility, but that movie has a lot of things to introduce, so they might want to concentrate more on building up the right team rather than introducing more Kang variants. Other shows like Agatha: Coven of Chaos or even Wonder Man could be perfect for us to see more from Jonathan Majors too. On the film side, Captain America: New World Order and Thunderbolts have a lot going on as well, so it's unlikely we'll see any Kang there. However, Deadpool 3 is reportedly going to be messing a lot with multiversal travel, so we could see one or two variants there.
Where do you think we'll see Jonathan Majors next after Quantumania? How pumped are you to finally see the introduction of the MCU's next big bad? Do you have your tickets already? Let us know on our social media and stay tuned for more Marvel news coming soon!
KEEP READING: GUARDIANS OF THE GALAXY VOL. 3'S NEW TRAILER SETS UP ONE LAST HEARTBREAKING COSMIC ADVENTURE