Bryan Danielson discusses what the upcoming Ironman match with MJF means to him and what he is planning to do in the match.
When Bryan Danielson sets his sights on something very few things can stop him.  Not that many years ago he was told he could never wrestle again after suffering severe concussions.  However, he is back wrestling again and looking to put AEW gold around his waist.
Looking For First Gold In AEW
Bryan Danielson's latest goal is winning the AEW World Championship.  On Sunday, March 5 at AEW: Revolution, he will try to dethrone MJF and win his first championship in AEW.  The two men will face off in a grueling 60-minute Ironman match to close out the show.
RELATED: KEITH LEE WANTS TO MAKE HISTORY AS THE 1ST BLACK AEW CHAMPION
Bryan Danielson was recently interviewed by Sports Illustrated and discussed the upcoming match, but first asked why he had to stay up past his bedtime to wrestle the match.
"I would love to convince Tony [Khan] to let us go first, mostly because I go to bed really early," Bryan Danielson said. "On Sunday, my wife couldn't believe this; I went to bed at 8:03. There is a chance I will be going to the ring at that time this Sunday. We'll be in San Francisco, and the idea of wrestling at five is much more suited to my personality."
The 60-minute match means Bryan Danielson will have a long night in front of him.  He won't be able to take a nap mid-match either because MJF is going to come at him hard.  He admitted the match will push him to his limit and MJF's as well.
"People know it's going an hour," Bryan Danielson said. "We need to push the pace and push the physicality for a whole hour. That is going to test myself; that's going to test Max. We're going to push our limits."
Michaels Vs. Hart Was Good But This May Be Better
The Ironman match is one which is not used all too often.  Perhaps because of how grueling it is on the wrestlers.  It will see both men try to achieve as many falls in the time limit and the man with the most wins.  Another reason it may be rare is because of how good Ironman matches of the past have been and left big shoes to fill.
One of those famous Ironman matches which came up during the interview was Bret Hart and Shawn Michaels from WrestleMania 12 back in 1996.
"That was billed as these two great wrestlers wrestling for an hour, and it meant a big deal to me when I watched it," Bryan Danielson said. "It was a slower match upfront, and I just don't think you could do that today at the end of an AEW pay-per-view. The undercard on WrestleMania 12 wasn't nearly as exciting as the undercard of Revolution is going to be.

We're going to be following a lot of great stuff, including the Mox-'Hangman' Texas Deathmatch. The promoters from yesteryear would say that you don't follow blood with wrestling, but that's exactly what we're doing. So it presents those types of challenges. To me, that's exciting. This is maybe the biggest challenge I've put in front of myself in my entire career. I can't think of anything else with more pressure mentally or physically."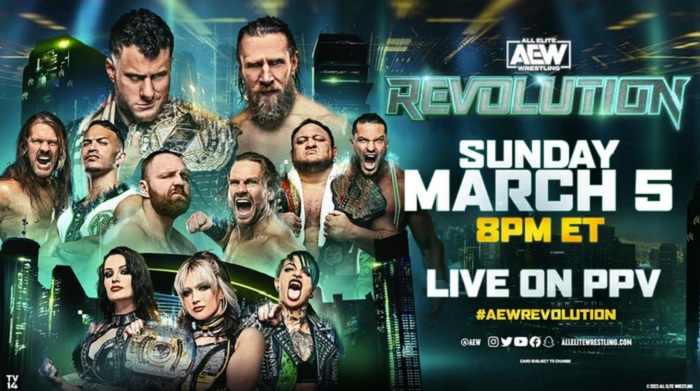 One Heck Of A Stacked Card
Despite having MJF vs. Bryan Danielson and Jon Moxley vs. "Hangman" Adam Page is enough for just about anyone to want to watch Khan added other matches.  The rest of the PPV will see The Gunns (c) vs. The Acclaimed vs. Jeff Jarrett & Jay Lethal vs. Danhausen & Orange Cassidy for the AEW Tag Team Championships, Samoa Joe (c) vs. Wardlow for the TNT Championship, Jamie Hayter (c) vs. Saraya vs. Ruby Soho for the AEW Women's World Championship, The Elite (c) vs. House of Black for the AEW World Trios Championship and finally Chris Jericho vs. Ricky Starks.
RELATED: CODY RHODES TALKS LOW OF SUDDEN INJURY AND ULTIMATE HIGH OF WINNING ROYAL RUMBLE
Bryan Danielson is always looking to challenge himself and see what his limit is.  However, he also loves to push the people around him and elevate them so they can get better.  This is exactly what he is looking to do in his match with MJF.
"It excites me to push myself, and it excites me to push other people and see what they're capable of," Bryan Danielson said. "Even if you dislike somebody, you look for the good in them. How do you bring out the best in someone? That's in wrestling and out of it. If you treat people in prison, for example, with dignity and respect, if you treat them as people who have made mistakes, they act differently. That's how I think of wrestling. If I speak to MJF as if he's beneath me, that may bring some kind of fire out of him, but he'll react to it. 

The issue isn't being great at wrestling. It's being confident at wrestling. That's what William Regal did for me. I met him when I was 19 years old. He got brought up to TV; then he came back to developmental and wanted to wrestle me. The finish of the match was him winning, but he changed the finish out there to me winning. I didn't even know that—he told the referee that during the match. The way he treated me, the way he talked to me while wrestling, he made me a better wrestler. He gave me that confidence to think I am better at this than I thought."
Bryan Danielson Pushing Himself And His Opponents To Their Limits
Bryan Danielson has a knack for bringing out the best in his opponents.  His opponents have to be at their best just to beat him.  MJF is already one of, if not the best talkers in AEW, but this match may just show the world how good he is in the ring.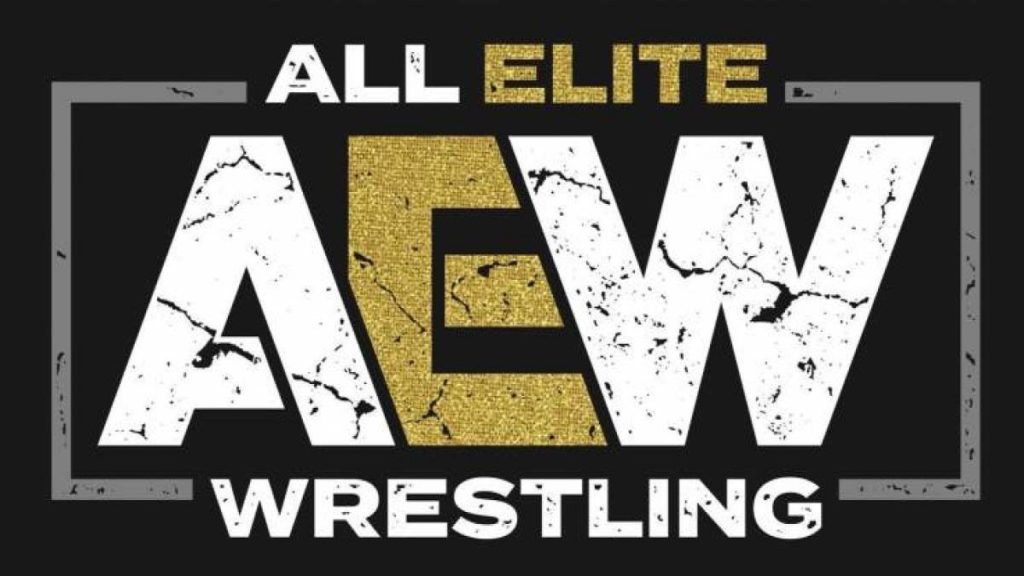 Are you excited for Bryan Danielson vs. MJF?  Do you think an Ironman match is the best way to have these men meet?  Will we see MJF rise to the occasion and showcase just how good he is or will he crumble?  Do you think Danielson will still have enough in the gas tank to put MJF away once the 60-minute time limit approaches?  Which match are you most excited about?  Let us know who you think is walking out as champion Sunday night on social media.
Sources: Sports Illustrated, Wrestling Inc.
KEEP READING: WWE SUPERSTARS MAY HAVE LEGAL ISSUES AS LABOR ATTORNEY EXPLORES POSSIBLE ISSUES WITH BEING INDEPENDENT CONTRACTORS