Teenage Mutant Ninja Turtles (TMNT): Mutant Mayhem drops the official teaser trailer for the upcoming film.
The Teenage Mutant Ninja Turtles are back! This weekend Seth Rogen took to the Kids Choice Awards to introduce the world to the cast of teenagers voicing the heroes in the half shell, then proceeded to cover them in ooze. He also announced eight other actors portraying various characters, including the likes of Jackie Chan, Maya Rudolph, Paul Rudd, Ice Cube, and many more. Today, Paramount Pictures and Nickelodeon Movies present the official teaser trailer of Point Grey's Teenage Mutant Ninja Turtles: Mutant Mayhem (TMNT: Mutant Mayhem). This first official footage of the film gives us a sense of what is in store.
TMNT: Mutant Mayhem Official Teaser Trailer
RELATED: Violent Night and Sonic the Hedgehog Writers Reveal What Games to Replay Before Sonic 3
The subtle use of "Can I Kick It?" works so well to set the vibe of the film. TMNT: Mutant Mayhem makes it obvious that the Teenage Mutant Ninja Turtles are teenagers. Early teens at that. From the genius decision of going with teenage voice actors, Micah Abbey, Shamon Brown, Jr., Nicolas Cantu, and Brady Noon, to having them freak out when Donnie is stabbed, We are getting the Turtles at the early stages of their career. An approach that Rise of the Teenage Mutant Ninja Turtles also took, but was not obvious and initially upset much of the fandom. Unfortunately by the time it caught on, it was too late for the series.
The Cast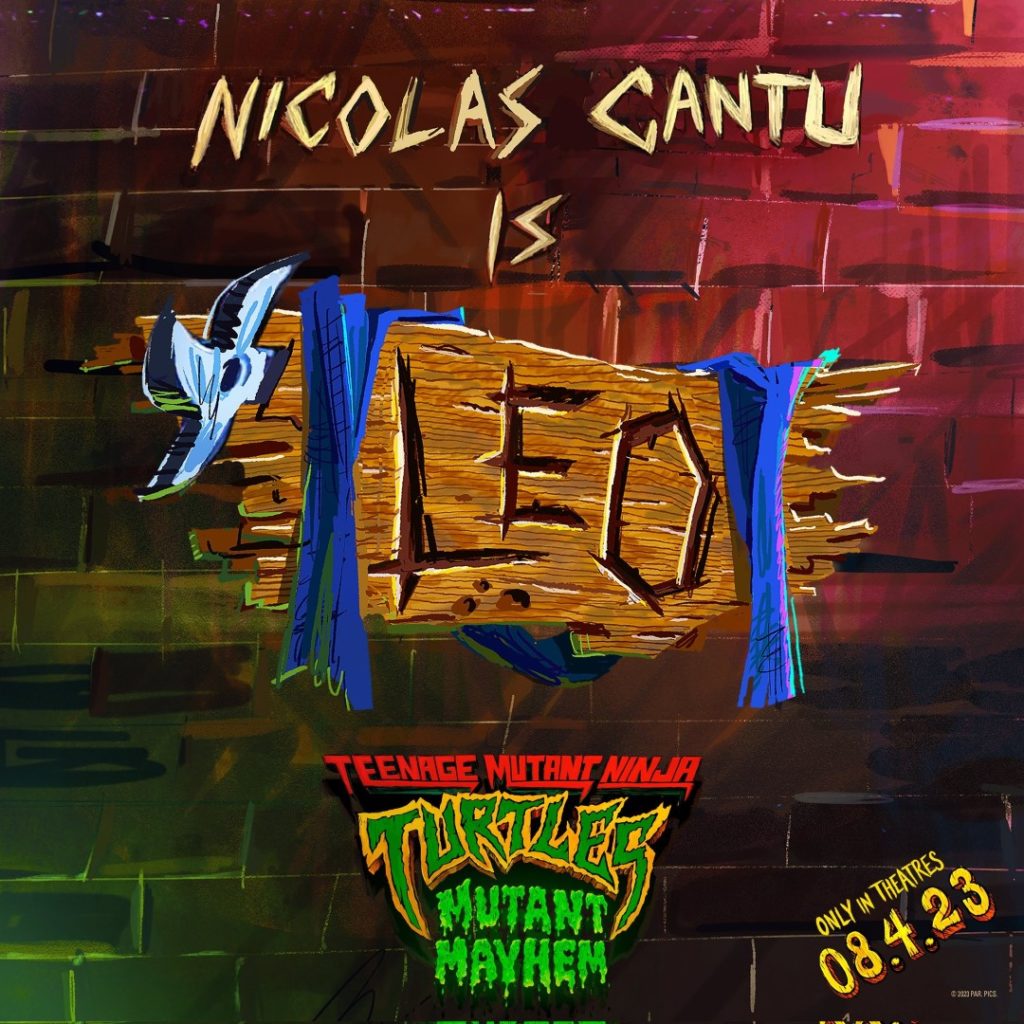 RELATED: Super Mario Bros. Movie Posters and Reimagining of the 90s Super Mario Bros. Rap
Though they were not all featured in the teaser trailer, the cast of TMNT: Mutant Mayhem is totally radical! Jackie Chan as Master Splinter is easily a fan favorite casting, though there are some who are against a Chinese actor portraying a Japanese character. Understandable, but he's also a rat. If Jackie Chan attempts to speak in a Japanese accent, it might get dicey. But mostly, it is just great that Jackie Chan is going to be in a global movie again, as it has been a while. The voice and character that is the most unique, however, is Rose Byrne as Leatherhead. Especially if it is the Bayou-inspired version. Cannot wait to find out.
The most notable absence in everything from everything we learned this weekend, is the Shredder. The film is called Mutant Mayhem, so it would be weird to focus on the Shred Head. But there is an Utrom, and the Shredder's iconic lackeys. It would not be surprising to get a lot of Shredder teases and an after-credits reveal.
We shall see when TMNT: Mutant Mayhem releases in theaters on August 4, 2023.
About TMNT: Mutant Mayhem
Release Date: August 4, 2023
Directed By: Jeff Rowe
Co-Director: Kyler Spears
Based on the Teenage Mutant Ninja Turtles Characters Created By: Peter Laird and Kevin Eastman
Produced By: Seth Rogen, Evan Goldberg, James Weaver
Executive Producers: Ramsay McBean, Josh Fagen
Production Companies: Nickelodeon Movies, Point Grey Production
Distribution: Paramount Pictures
Cast: Micah Abbey, Shamon Brown, Jr., Hannibal Buress, Rose Byrne, Nicolas Cantu, John Cena, Jackie Chan, Ice Cube, Natasia Demetriou, Ayo Edebiri, Giancarlo Esposito, Post Malone, Brady Noon, Seth Rogen, Paul Rudd, Maya Rudolph

Synopsis:
After years of being sheltered from the human world, the Turtle brothers set out to win the hearts of New Yorkers and be accepted as normal teenagers through heroic acts. Their new friend April O'Neil helps them take on a mysterious crime syndicate, but they soon get in over their heads when an army of mutants is unleashed upon them.
What did you think of the TMNT: Mutant Mayhem trailer? Are you a fan of this new interpretation? How about the art style? Let us know your thoughts, reactions, and theories on social media!
KEEP READING: Thunderbolts: Steven Yeun To Play Marvel's Astounding Golden Man, The Sentry