Logan Paul let slip which night his WrestleMania match will take place along with his supposed opponent.
Paul has been a breakout star since joining WWE.  He has faced big names like Miz, Roman Reigns, Rey Mysterio, and Dominik Mysterio in a tag match.  He also had a highlight moment during this year's Royal Rumble match when he collided with Ricochet in mid-air after both jumped from the top rope.
One might think that after facing Reigns no one could be as challenging as that.  However, Logan Paul's next opponent is as slippery and devious as they come, Seth "Freakin'" Rollins.  
RELATED: LOGAN PAUL REFLECTS ON HIS BRUTAL MATCH WITH ROMAN REIGNS
The two last met was during the Elimination Chamber match when Paul interfered and cost Rollins the United States Championship. The two had been beefing for a few weeks on Twitter and Rollins had said some very dismissive things on Paul during interviews. This led Paul to retaliate and Rollins didn't take the interference lightly.
The match between Rollins and Paul is now official for WrestleMania. However, with WWE's two-night WrestleMania format we didn't know which night it would occur as they haven't released any of that card information yet. That was until now. On the latest episode of Impaulsive, Paul may have let slip the night of his match.
"It's official," Logan Paul said. "He's been beefing with me. WrestleMania, April 1, in Los Angeles, on my birthday. Crazy, right?" H/T To SportsKeeda For Transcription
WWE Has Special Birthday Party For Logan Paul And Calling It WrestleMania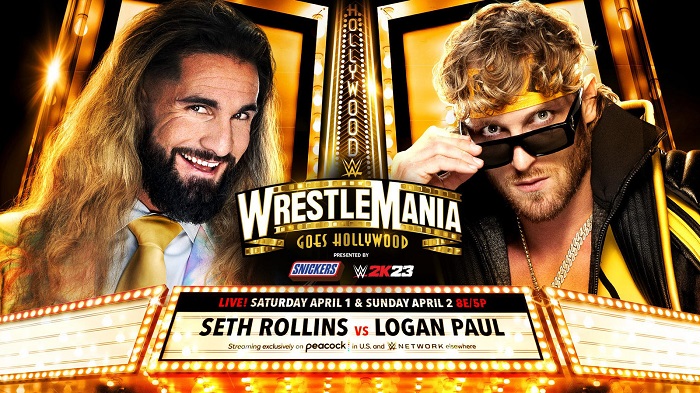 This year's WrestleMania will take place on Saturday April 1 and Sunday April 2. With Paul's reveal of his match happening on April 1 it will happen on night one and may perhaps end the show. Depending on how WWE decides to structure the show and also if Paul is correct. He could have just meant his birthday weekend.
RELATED: NEWLY SIGNED WWE SUPERSTAR LOGAN PAUL GETS SOME ADVICE FROM BOBBY LASHLEY
As exciting as the match between Rollins and Paul will be, it wasn't Paul's first choice for WrestleMania matches. The person he had originally set his eyes on was none other than John Cena. He talked about when the idea first popped in his head during an earlier episode of Impaulsive.
"After Crown Jewel, John Cena posted me on his Instagram and then I saw an article saying he's looking for an opponent at WrestleMania. I favorited it, responded with the eyes," Paul said. "Truthfully, I think me vs. John Cena would break the internet. I texted Triple H right away, 'do you want to break the internet again?' That's a dream match. WrestleMania, in LA, on my birthday. Triple H, throw me a bone, give me a birthday present, let me take out John Cena. That'd be crazy." H/T To SportsKeeda For Transcription
We Almost Had Paul Vs. Cena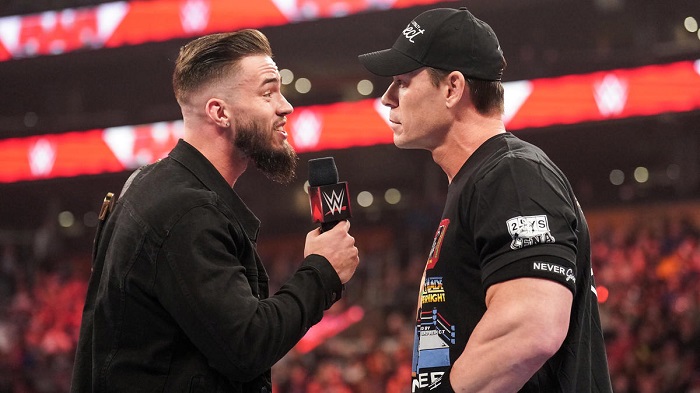 The idea reportedly piqued the interest enough to have WWE "pencil in" the match. However, WWE and/or Cena decided to go in a different direction as the road to WrestleMania approached. According to SportsKeeda, Cena wanted to face Austin Theory at WrestleMania because of how much he likes him. It was also reported that Cena wants to help put Theory over as he is not fully connecting with the fans even though he is generally liked. Theory is just missing something and maybe Cena can help bring that out.
Paul has been a golden child for WWE.  He is getting big opportunities to face some of the biggest names in WWE.  Many fans don't think he deserves these matches and hasn't paid his dues in wrestling.  However, during every match he goes all out and gives 100 percent.  It is easy to forget that he has only wrestled a few matches in his life because in the ring he is such a natural.  His match with Rollins will almost certainly be just as good as his previous matches.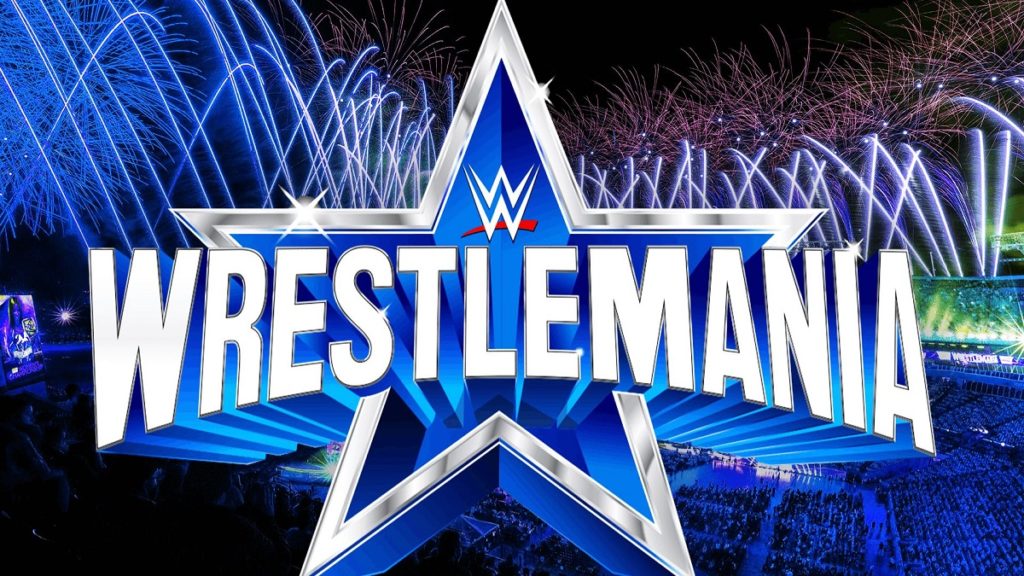 Do you think Logan Paul vs. Seth Rollins will end on the first night of WrestleMania?  Would you rather see Paul face Rollins or Cena?  What about Paul vs. Theory?  Do you think Paul has been given too much too fast?  Let us know if you think Logan Paul is just a flash in a pan and will be gone from wrestling in two to five years.
KEEP READING: SETH ROLLINS ON ACCIDENTALLY GETTING CHEERS AND THE HUGE BENEFIT OF LIVE CROWDS
Sources: Impaulsive, SportsKeeda, Impaulsive, SportsKeeda