Lionsgate continues to elevate action movies and somehow top their last film with John Wick: Chapter 4.
Keanu Reeves suits up once again as the world's most infamous assassin in John Wick: Chapter 4. In the fourth installment, the Babayaga has to win a duel against a high-ranking member of the High Table, Marquis, in order to be absolved of the bounty on his head. First, Wick must get the right to even make the challenge for the duel, then he must make the time and location, and lastly, he would still have to win the duel in order to finally be free. And as it is his only path to freedom, Marquis uses the full power of the High Table to try and stop Wick at every step.
It is a vicious and violent journey that elevates the franchise to incredible heights.
John Wick Kicks Ass
John Wick: Chapter 4 continue the legacy and brings the action to new peaks. 87eleven has outdone themselves with astonishingly bigger and more intricate action sequences in some of the most unique environments to feature action sequences. The integration of the environment is especially impressive in this film, really heightening the advantages and disadvantages in combat, but also highlighting the country and propelling the story forward. Millions will now associate the landmarks in the film with the action scene John Wick had there. It is a tremendously astonishing experience that cannot be applauded enough.
RELATED: Cocaine Bear Review – A Pure Bump of Joy
But I will try. In addition to the incredible fight choreography, imbuing of the environment, and spectacular execution of the action sequences, the cinematography of it is revolutionary. The numerous homages to different action styles are captured in so many ways, but the cinematography this time around is absolutely incredible. Director Chad Stahelski and Cinematographer Dan Luastsen, plus the 87eleven team, and all involved, truly capture the art of martial arts and deliver an astounding entry into the genre. Without giving too much away, look forward to a view from above to revolutionize action sequences.
The Assassin and his Associates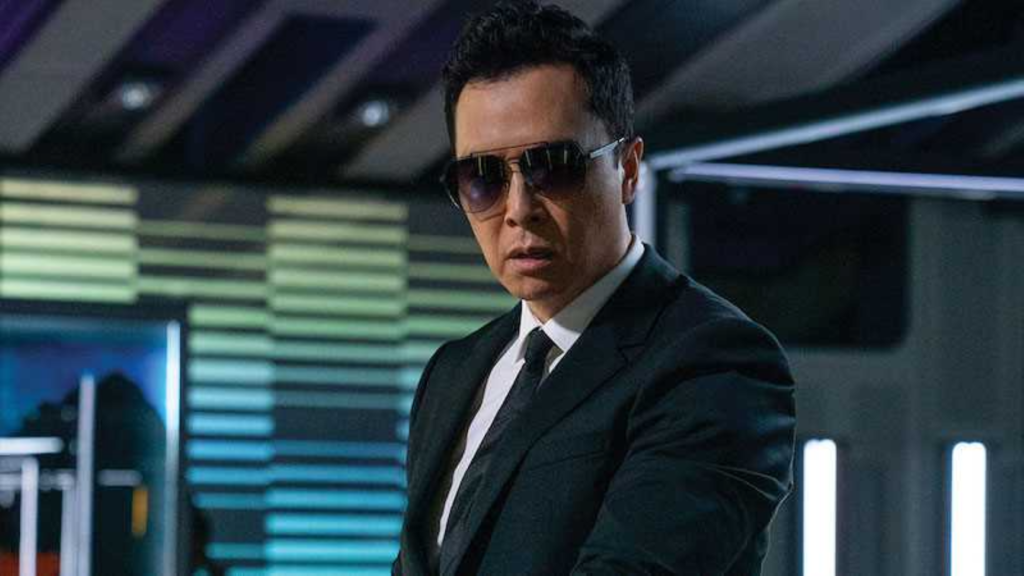 It is obvious but has to be said. Keanu Reeves as John Wick kicks ass. It is the best way to say it. Whether it be in close-quarter combat, with a weapon, or a gun, John Wick kicks ungodly amounts of ass. It is the heart of the film, and everything else is in service to that key element. Keanu Reeves continues to embody the man of action and delivers a jaw-dropping phenomenal performance as the Babayaga. His lines may be sparse, but the story is told visually and impactfully by his reactions and impacts on the bodies of others.
While it is not a unique stretch for Reeves, he is just as captivating in the fourth film as he is in the first.
RELATED: New John Wick 4 Poster Shows Time May Be Running Out For The Titular Character
In relation, the weight of John Wick's actions is made clear by his fellow cast mates. Laurence Fishburne, Ian McShane, and Lance Reddick provide a great grounding presence, being a throughline of the films from the beginning. Wick's history is given life by his relationships with the characters played by Donnie Yen, Hiroyuka Sanada, and Rina Sawayama. The stakes and weight of the situations are embodied by his opposition, which include Bill Skarsgård, Scott Adkins, Shamier Anderson, Clancy Brown, and numerous others. Each piece comes together to complete this violent puzzle and display a brutally beautiful masterpiece.
While each performance is perfect for the part, I want to highlight some that I feel act as pillars of the movie. Hiroyuki Sanada as Shimazu is a key figure that shows the honor of their world, as well as the humanity many in the franchise have attempted to disregard. Sanada brings life to the professional life-takers that grounds them all, despite so many getting picked up as nameless bad guys. In contrast, there is Bill Skarsgård who actively removes the humanity of all involved in this society. His callous and demeaning heir makes him a villain audiences will love to hate and fear.
Rina Sawayama dazzles as Akira. It is hard to believe this is her first film as she commands the screen and flawlessly performs her action sequences and emotional beats. Akira really frames the scope of the personal stakes for many of the characters. Also, she seems like the most likely to be included in spinoffs. Akira is capable and connected, and portrayed brilliantly as such. As we don't know when in the timeline any spin-offs take place, it would not be surprising for her to appear or even lead some of these projects.
RELATED: Creed 3 Review – Michael B. Jordan Lands a Stunning Knockout with Directorial Debut
Scott Adkins deserves massive applause for his portrayal as Killa. He is a villain that demands your hate but then guarantees your fear. Adkins plays Killa with an intense vileness that almost makes you feel dirty through sight alone. Then he will terrify everyone by displaying unimaginable physical ability for a person of that stature. It needs to be known Adkins is in a fat suit, but he moves like he's in lesser gravity and makes it look as if every pound of body weight is delivered in every punch.
Lastly Donnie Yen as Caine. I was initially unaware of one of Caine's most defining traits from the trailers and images I watched so I won't give it away in hopes that it isn't obvious to others as well. But holy guacamole do they utilize this aspect to brilliant degrees. There are prop gags, character moments, and brilliant storytelling that are all born from this archetype. Yen has delivered a performance with a very similar archetype, but he and the John Wick: Chapter 4 team definitely took it and ran.
The Clock Ticks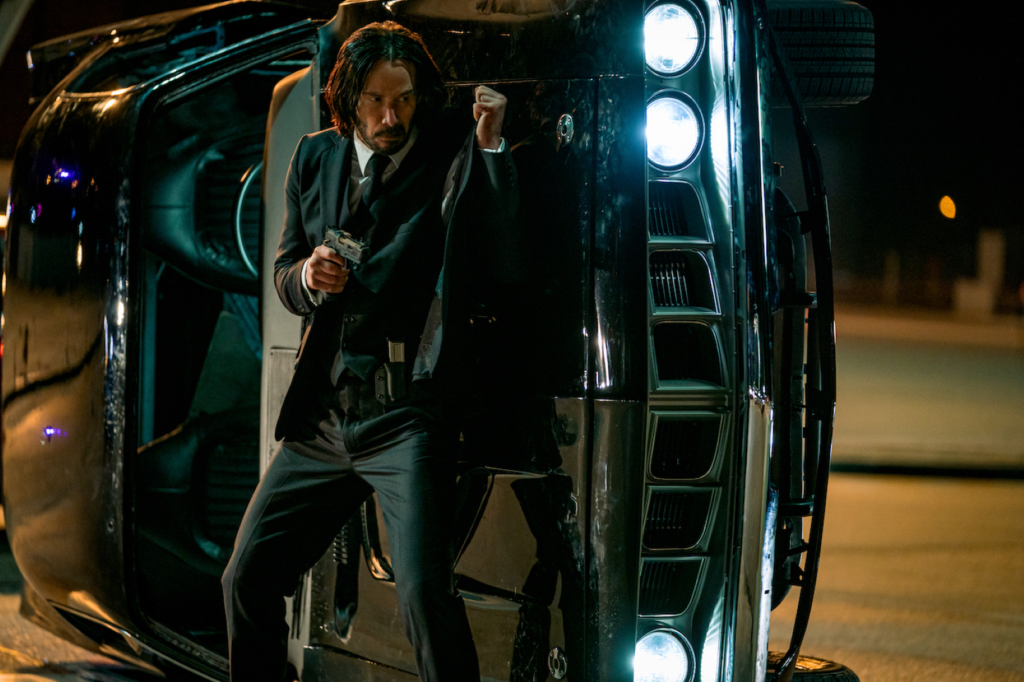 John Wick: Chapter 4 is a nearly 3-hour-long movie. While by no means is it boring, dull, or even feel like it is dragging, the film does feel like a 3-hour long movie. Fans not especially fond of the art of action sequences might get a little burnt out from the massive amount of action. While each location and curfuffle is unique, mesmerizing, and a beautiful homage to the action genre that elevates the genre as a whole, it is easy to see how some fans may not fully appreciate the abundance and duration of it. Some may not see it as different enough from previous films. It is more of what fans want and done extremely well.
RELATED: Knock at the Cabin Review – Shyamalan's New Film Recreates Annoyance of Unwanted Solicitors
John Wick: Chapter 4 is epic in scale, intricacy, and execution, and continues to elevate the franchise and genre. The action is more impressive and imaginative and really raises the bar for the quality of action and fight scenes in cinema. The performances all perfectly support the narrative and wonderfully execute all of their sequences. Plus we get to dive deeper into this intricate assassin world which opens up a lot of possibilities for the franchise. The film is a tad long, and not mind-blowingly unique, so it might not appease some because of it. But for fans of action movies, and Keanu Reeves, it is impossible to not enjoy the movie.
For giving fans more of what they love and some truly epic and iconic action that raises the bar for everything after, I give John Wick: Chapter 4 a 9/10
We'll soon find out who Wick can trust, and who has to be taken off the board, when John Wick: Chapter 4 releases exclusively in theaters on March 24, 2023
ABOUT JOHN WICK: CHAPTER 4
Release Date: March 24, 2024, exclusively in theaters
Directed by: Chad Stahelski
Screenplay by: Shay Hatten and Michael Finch
Based on Characters Created by: Derek Kolstad
Produced by: Basil Iwanyk, Erica Lee, Chad Stahelski
Executive Producers: Keanu Reeves, Louise Rosner, David Leitch, Michael Paseorn
Runtime: 2h 49m
MPAA Rating: R
Post Credits: 1 After Credits
Cast: Keanu Reeves, Donnie Yen, Bill Skarsgård, Laurence Fishburne, Hiroyuki Sanada, Shamier Anderson, Lance Reddick, Rina Sawayama, Scott Adkins, and Ian McShane
Logline:
John Wick (Keanu Reeves) takes on his most lethal adversaries yet in the upcoming fourth installment of the series. With the price on his head ever increasing, Wick takes his fight against the High Table global as he seeks out the most powerful players in the underworld, from New York to Paris to Osaka to Berlin.
Are you excited about John Wick: Chapter 4? Do you get drinks knowing it's going to be a long movie? Which characters would you want to see spin-off movies or series for? Let us know your thoughts and theories on social media!
KEEP READING: Scream VI Review – So Much Fun, I Feel Guilty