Ohsama Sentai KingOhger has currently surpassed 1 million views for the premiere episode of the 47th Sentai Series. The first episode of the new Super Sentai team was uploaded via the Toei Tokusatsu YouTube Official channel, where it surpassed the huge milestone. Recent Super Sentai series haven't been accessible outside of the country, but fans have been calling out demand for Super Sentai alongside Power Rangers as seen by Shout! Factory DVD releases for past Super Sentai series.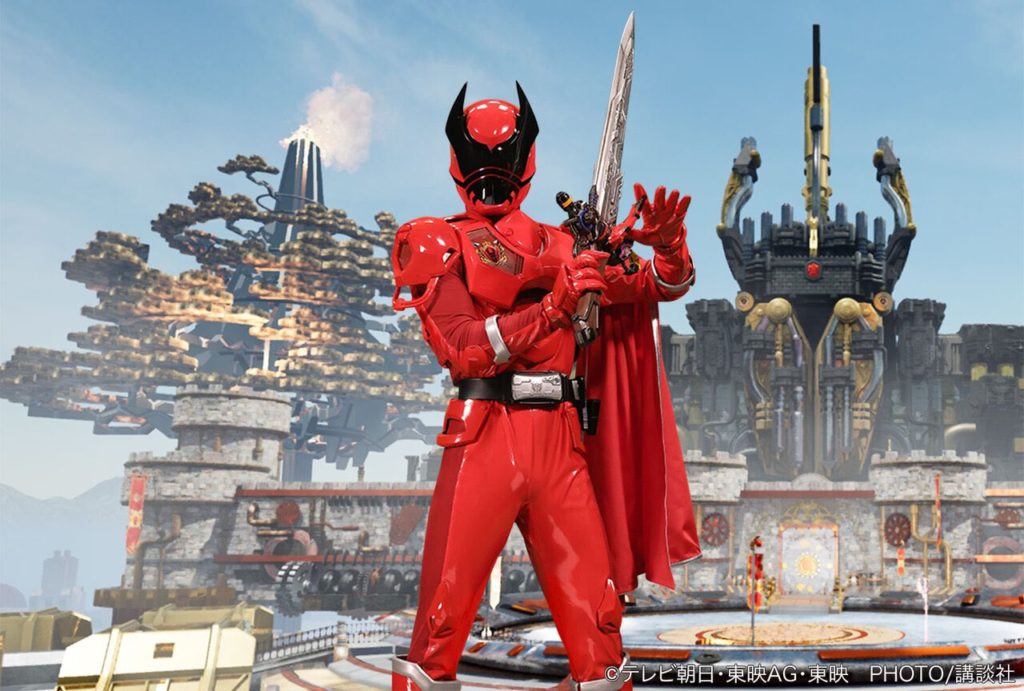 RELATED: KINGOHGER FINALLY CONFIRMS UNIQUE HACHIOHGER MOTIF FOR THE 47TH SENTAI
Ohsama Sentai KingOhger is the first Royal and Insect-themed Ranger series and consists of 5 Rangers reigning over 5 countries. This is the first standalone Super Sentai after the 45th-anniversary series and the 46th Sentai series that incorporated the use of past Sentai teams in their gimmicks. The series team currently consists of Kuwaga Ohger, Tonbo Ohger, Kamikiri Ohger, Papillion Ohger, and Hachi Ohger. 
KingOhger Premiere Huge Milestone on YouTube Platform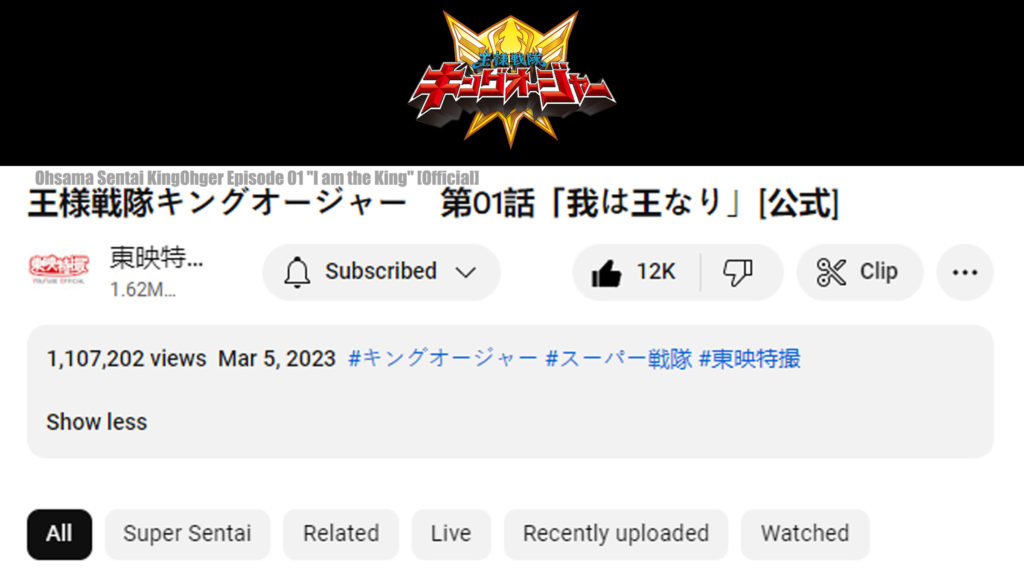 Ohsama Sentai KingOhger released the premiere episode 'I Am The King' on March 5 this year via TV-Asahi and was also uploaded on the Toei Tokusatsu YouTube Official Channel. The episode reached the 1 million views milestone on YouTube and is only available to fans within Japan. Fans around the world are unable to find an official source for the 47th Super Sentai series, meaning that currently only 1.62% of the population on Earth are allowed to watch KingOhger.
It's astounding that the 47th Sentai series has reached this milestone after only a week since it aired. Fans around the world have been wishing for Super Sentai to be available and previously relied on Fan-Subbed releases to be able to watch. It is likely due to the licensing and rights of the Power Rangers brand that stops Super Sentai from becoming a Simulcast series, but Shout! Factory has been blessing fans with the gradual release of DVD releases. This currently consists of Chikyuu Sentai Fiveman to Tokusou Sentai Dekaranger on Region 1 disc.  
RELATED: OHSAMA SENTAI KINGOHGER: THE 47TH SENTAI IS ALREADY DAZZLING FANS WITH THE FIRST EPISODE
It would be interesting to know how much this could have increased if fans around the world were also able to watch the latest series. Some Tokusatsu releases have been released by Toei on their Toei Tokusatsu World Official channel, including a few episodes of the recent Kamen Rider series. The best platform that Super Sentai could be hosted by is likely Crunchyroll, which has recently added various Tokusatsu-themed releases to its library.
This includes Kamen Rider W spin-off anime, FUUTO PI, and various anime series including Love After World Domination and 'Go! Go! Loser Ranger!'. Past Ultraman series was also previously available on the platform but were removed on March 31, 2022.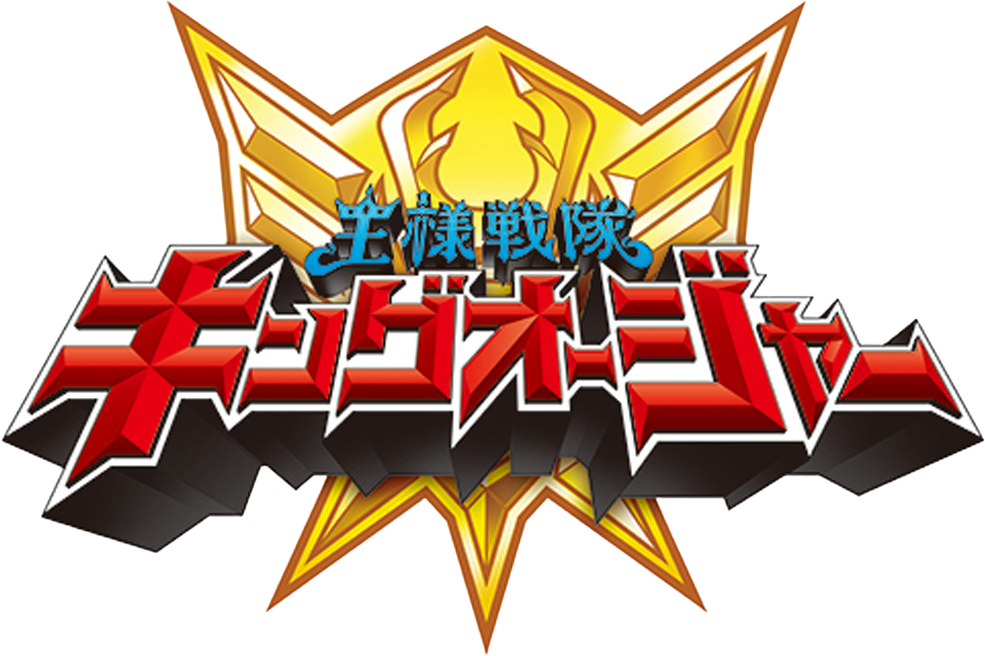 Ohsama Sentai KingOhger is currently airing as the 47th installment of the Super Sentai series. The 3rd episode of the series will air on March 19 exclusively in Japan, but fans can officially watch past Super Sentai series via releases from Shout! Factory.
What do you think of Ohsama Sentai KingOhger? Are you a Super Sentai fan that wishes to watch the 47th Sentai series? Which platform would you like Tokusatsu to simulcast on? Let us know on social media and keep following The Illuminerdi for more Super Sentai content. 
KEEP READING: LITA WANTS TO HELP ELEVATE THE WOMEN'S TAG DIVISION
Source: SentaiFive, Worldometers, watannetwork