Hiroyuki Sanada reveals what makes a good swordfight scene a great one during our John Wick: Chapter 4 interview.
There is something about the sword. In cultures across the world, in some form or another, the sword is a staple of go-to weaponry. To this day in America, the sword is still a military weapon. Enlisted Marines who reach the rank of Corporal (E-4 pay grade) are entitled to carry the traditional Marine Corps NCO Sword. But thanks in large to the likes of the Teenage Mutant Ninja Turtles, Power Rangers, and countless anime, the Katana is easily the most popular blade in the world, and no one is currently more popular wielding it than Hiroyuki Sanada.
Hiroyuki Sanada Explains What Makes a Good Sword Fight Great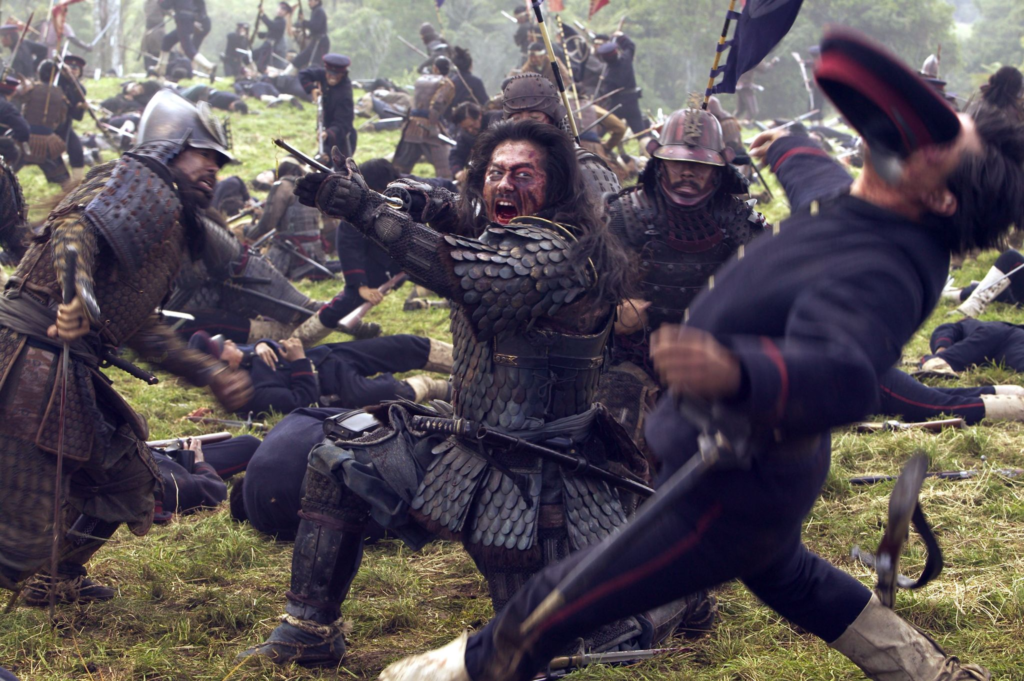 To say Hiroyuki Sanada is the greatest swordsman in cinema is a bit of an understatement. Sanada has been wielding a blade on silver screens across the globe since The Last Samura. He has tested his metal against some of the biggest names in the industry; like Jackie Chan, Tom Cruise, Hugh Jackman, and more as audiences will see him wield a katana once again in John Wick: Chapter 4. Being the name that most fans think of when it comes to wielding a non-kyber crystal-powered blade, it is safe to assume Sanada knows a thing or two when it comes to a swordfight scene. He tells us what makes a good swordfight, great.
RELATED: John Wick: Chapter 4 Review – John Wick Continues to Captivate and Elevate Action Movies
RELATED: Scream VI Review – So Much Fun, I Feel Guilty
The Illuminerdi: You have some of the best sword fights in cinema history. What is it to you, that separates a good sword fight and a great sword fight?
"Hmm. Yeah. The style is matching for the character. Matching for the emotion and situation. And the choreography. Or at show time, even if it's high technique, if it doesn't showcase drama and emotion it's just good."

Hiroyuki Sanada, Koji Shimazu in John Wick: Chapter 4
The emotion and soul behind the blades are what elevates a good sword fight into a great one according to Hiroyuki Sanada. It makes a lot of sense, since a lot of times the reason for fighting often gives those who would otherwise not have a chance the will and energy they need to overcome an otherwise unbeatable foe. You can watch Sanada talk about this and locking blades with other actors in our full interview below.
John Wick: Chapter 4 Interview with Hiroyuki Sanada
Watch Hiroyuki Sanada engage in another great swordfight this weekend! John Wick: Chapter 4 releases exclusively in theaters on March 24, 2023
ABOUT JOHN WICK: CHAPTER 4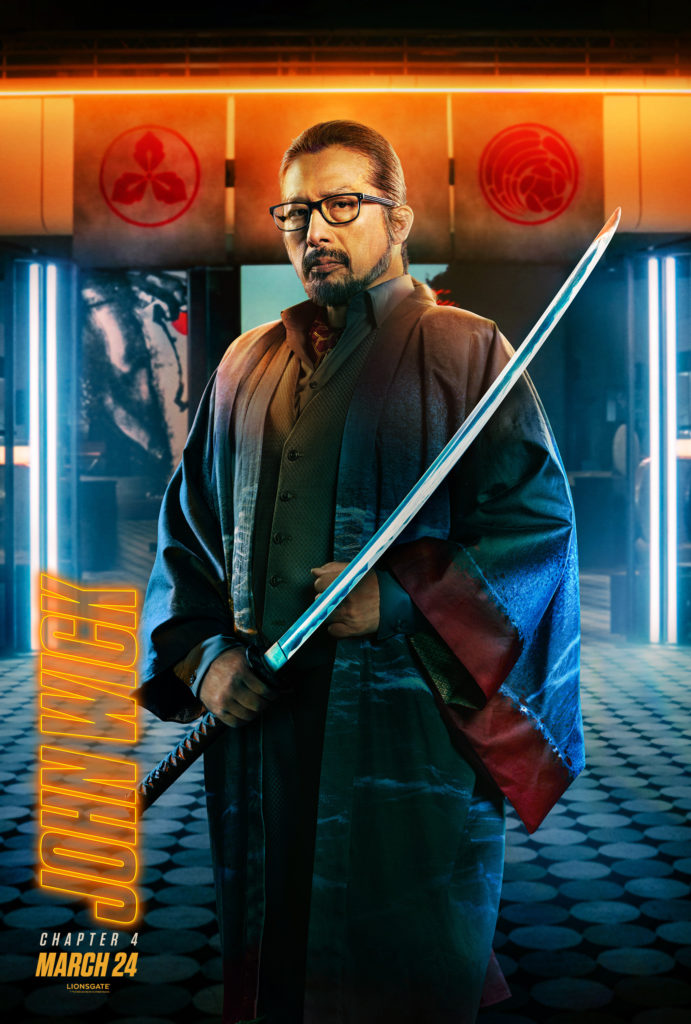 Release Date: March 24, 2024, exclusively in theaters
Directed by: Chad Stahelski
Screenplay by: Shay Hatten and Michael Finch
Based on Characters Created by: Derek Kolstad
Produced by: Basil Iwanyk, Erica Lee, Chad Stahelski
Executive Producers: Keanu Reeves, Louise Rosner, David Leitch, Michael Paseorn
Runtime: 2h 49m
MPAA Rating: R
Post Credits: 1 After Credits
Cast: Keanu Reeves, Donnie Yen, Bill Skarsgård, Laurence Fishburne, Hiroyuki Sanada, Shamier Anderson, Lance Reddick, Rina Sawayama, Scott Adkins, and Ian McShane
Logline:
John Wick (Keanu Reeves) takes on his most lethal adversaries yet in the upcoming fourth installment of the series. With the price on his head ever increasing, Wick takes his fight against the High Table global as he seeks out the most powerful players in the underworld, from New York to Paris to Osaka to Berlin.
Are you excited about John Wick: Chapter 4? What is your favorite Hiroyuki Sanada sword fight? Is there anyone who comes close as a swordsman in cinema? Let us know your thoughts and theories on social media!
KEEP READING: John Wick: Chapter 4 Interview – Hiroyuki Sanada Shares His Excitement Reuniting with Keanu Reeves