Hiroyuki Sanada unveils which of his co-stars is the best with a blade John Wick: Chapter 4.
It is Wick Wednesday! For some lucky few, today is the day they will get to experience John Wick: Chapter 4 at early release screenings. For everyone else, the day before the release date showings start tomorrow. But fret not, as we bring you some news outside of the movie that we think fans of action movies, especially ones featuring blades and swords will want to know about. We got to speak with Hiroyuki Sanada, who plays Koji Shimazu, in the film, and talk to him about which of his numerous co-stars is the best with a sword. It's a long list, but he narrows it down quite a bit.
Who's the Best Swordsman Hiroyuki Sanada has Worked With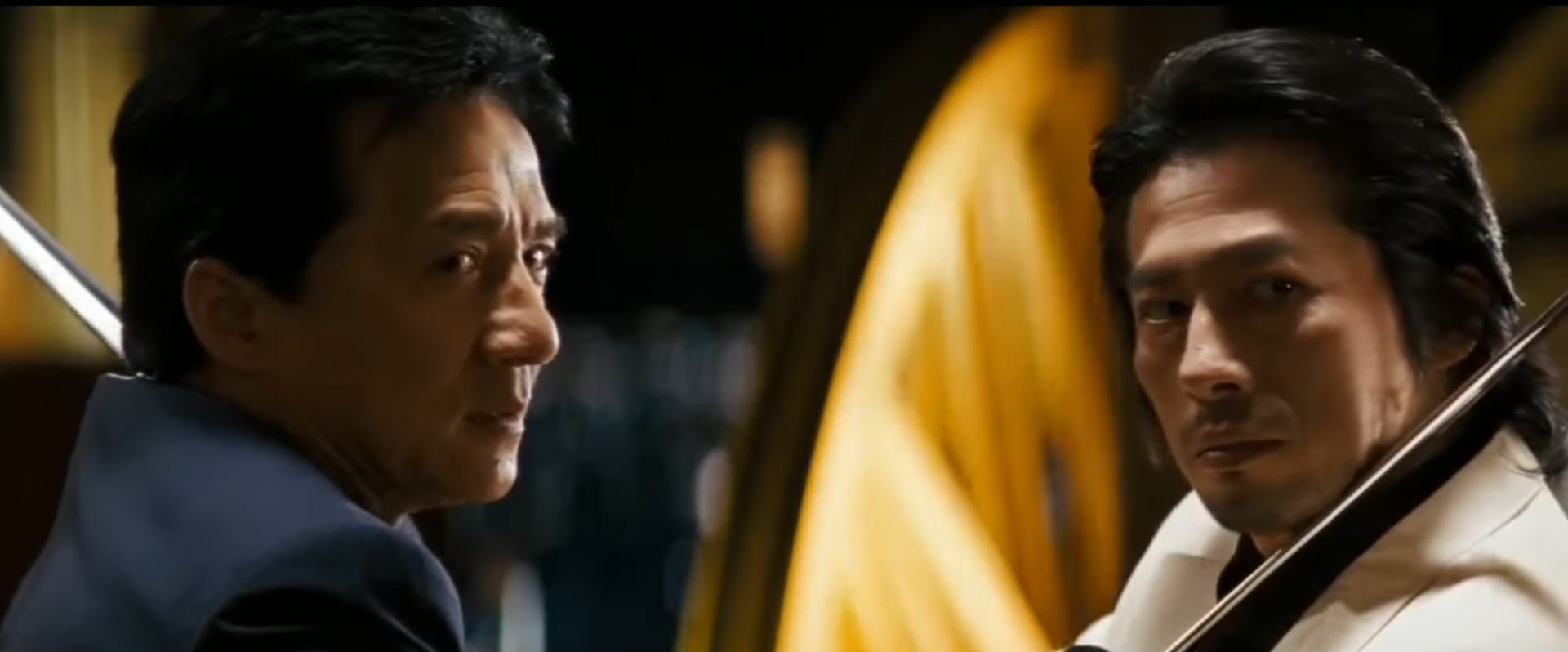 RELATED: John Wick: Chapter 4 Interview – Hiroyuki Sanada Shares His Excitement Reuniting with Keanu Reeves
Hiroyuki Sanada, the epitome of swordsman in cinema, has locked blades with some of the biggest names in Hollywood. He has crossed swords with Jackie Chan, Tom Cruise, Joe Taslim, and even Hugh Jackman in The Wolverine. In John Wick: Chapter 4 fans will get to see Sanada clash with Donnie Yen. The list of encounters Sanada has is long and varied. But they can't all be equal. So we took this opportunity to ask him which of the many Hollywood swordsman would he say is the best with a blade. The answer is both surprising, but also kind of isn't, considering what that actor is up to nowadays.
RELATED: Scream VI Review – So Much Fun, I Feel Guilty
The Illuminerdi: In this film, you lock blades with Donnie Yen. You've locked blades with Jackie Chan, Hugh Jackman, some of the great actors out there. Who is the best swordsman, in your opinion? Or who is the most fun to lock swords with?
"Oh, yeah! Sword? If I say sword, hmm. Of course, Donnie [Yen] was great. Easy to collaborate. Great skills. But also, Tom Cruise was a great fighter and learner. His effort is so great. "

Hiroyuki Sanada, Koji Shimazu in John Wick: Chapter 4
Donnie Yen comes as no surprise. Especially for those who have seen Blade 2. Tom Cruise is somewhat of a surprise because it was so long ago. But considering that Cruise is standing on top of flying planes as he cuts promos, it is obvious Tom Cruis does nothing just okay. Watch our full interview with Hiroyuki Sanada below.
John Wick: Chapter 4 Interview with Hiroyuki Sanada
Watch Donnie Yen and Hiroyuki Sanada clash when John Wick: Chapter 4 releases exclusively in theaters on March 24, 2023
ABOUT JOHN WICK: CHAPTER 4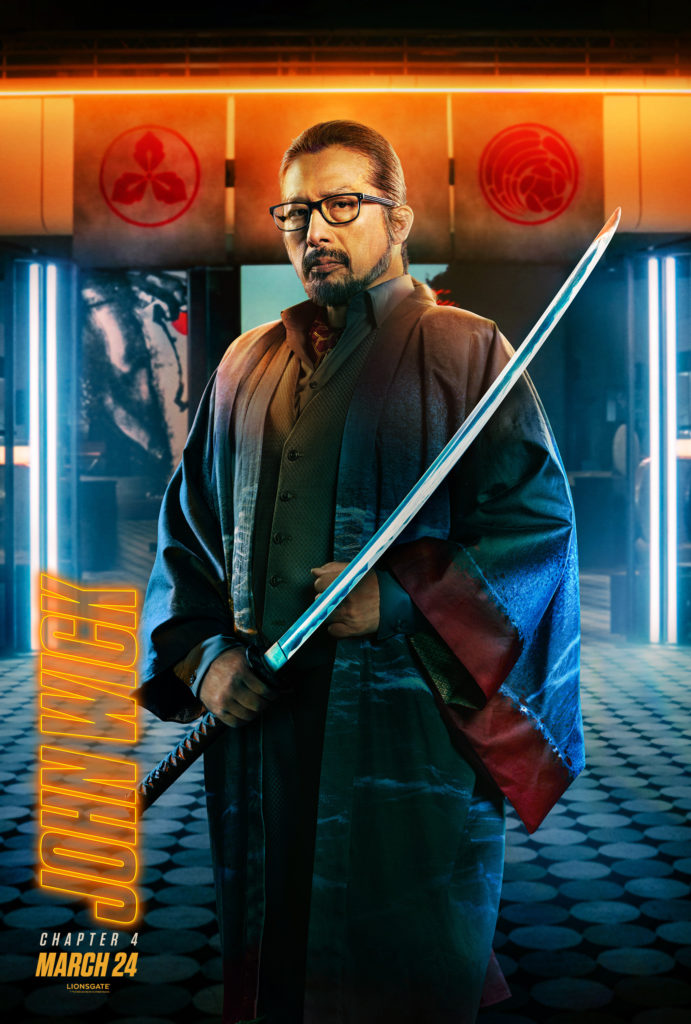 Release Date: March 24, 2024, exclusively in theaters
Directed by: Chad Stahelski
Screenplay by: Shay Hatten and Michael Finch
Based on Characters Created by: Derek Kolstad
Produced by: Basil Iwanyk, Erica Lee, Chad Stahelski
Executive Producers: Keanu Reeves, Louise Rosner, David Leitch, Michael Paseorn
Runtime: 2h 49m
MPAA Rating: R
Post Credits: 1 After Credits
Cast: Keanu Reeves, Donnie Yen, Bill Skarsgård, Laurence Fishburne, Hiroyuki Sanada, Shamier Anderson, Lance Reddick, Rina Sawayama, Scott Adkins, and Ian McShane
Logline:
John Wick (Keanu Reeves) takes on his most lethal adversaries yet in the upcoming fourth installment of the series. With the price on his head ever increasing, Wick takes his fight against the High Table global as he seeks out the most powerful players in the underworld, from New York to Paris to Osaka to Berlin.
Are you excited about John Wick: Chapter 4? Who is the opponent of your favorite Hiroyuki Sanada swordfight? Is there a weapon that comes to mind that's not quite a sword but would fully utilize Sanada's abilities that you would like to see him wield? Let us know your thoughts and theories on social media!
KEEP READING:John Wick: Chapter 4 Review – John Wick Continues to Captivate and Elevate Action Movies