Ranger nation, this is a moment we've all been waiting for. The trailer for Mighty Morphin Power Rangers: Once & Always is here at last.
Who would've thought that "five teenagers with attitude" would kick off a unique long-running superhero franchise we grew up with? Here we are thirty years later to celebrate the history as well as longevity of the Power Rangers with the milestone anniversary special, Mighty Morphin Power Rangers: Once & Always ahead of the 30th season, Power Rangers Cosmic Fury. While we still have to hold on a little while longer until Once & Always comes out on Netflix, Hasbro was courteous enough to release the new trailer to appetize adoring fans.
Mighty Morphin Power Rangers Stand United Against A Common Threat
Mighty Morphin Power Rangers Once & Always will feature newcomer Minh Kwan, daughter of the late Trini Kwan, fighting alongside returning Mighty Morphin Power Rangers to defeat an old nemesis under dire circumstances.
Official Synopsis
The Rangers come face-to-face with a familiar threat from the past. In the midst of a global crisis, they are called on once again to be the heroes the world needs.

– Alwyn Dale & Becca Barnes via Hasbro Pulse
This special features a unique Mighty Morphin team comprising Billy Cranston, Zack Taylor, Katherine Hillard, and Minh Kwan. While we don't exactly see the original Mighty Morphin Power Rangers reunited, fighting alongside each other due to circumstances beyond anyone's control, we see three generations of MMPR standing united as one against a common threat.
RELATED: MIGHTY MORPHIN POWER RANGERS ONCE & ALWAYS: ROBO RITA'S PLOT FOR THE 30TH ANNIVERSARY SPECIAL REVEALED: EXCLUSIVE

RELATED: MIGHTY MORPHIN POWER RANGERS #103: A FAMILIAR EVIL AWAITS IN BOOM STUDIOS' LATEST EPIC
Mighty Morphin Power Rangers Once & Always is truly a testament to the vitality of the Power Rangers franchise. No matter what, this IP just keeps going with a series that's not stopping for any force on this earth. Within the span of thirty years, there have been numerous occasions where the Power Rangers series was supposed to end, yet that never came to fruition. The seeming immortality of the Power Rangers series can be traced back to the series that started it all; Mighty Morphin Power Rangers.
MMPR may not be everyone's favorite season but we must give credit where it's due. Mighty Morphin Power Rangers wasn't supposed to last longer than forty episodes, but to our astonishment, it went on for three seasons before igniting the flame that exploded Power Rangers into the anthology series fans love to debate to this date.
The Mighty Morphin Power Rangers deserve their moment to shine with Once & Always celebrating thirty years of Power Rangers.
ABOUT HASBRO
Hasbro is a global play and entertainment company committed to making the world a better place for all children, fans, and families. We deliver immersive brand experiences for global audiences through consumer products, including toys and games, entertainment, and gaming. Our unparalleled portfolio of approximately 1,500 brands includes MAGIC: THE GATHERING, NERF, MY LITTLE PONY, TRANSFORMERS, PLAY-DOH, MONOPOLY, BABY ALIVE, DUNGEONS & DRAGONS, POWER RANGERS, PEPPA PIG and PJ MASKS, as well as premier partner brands.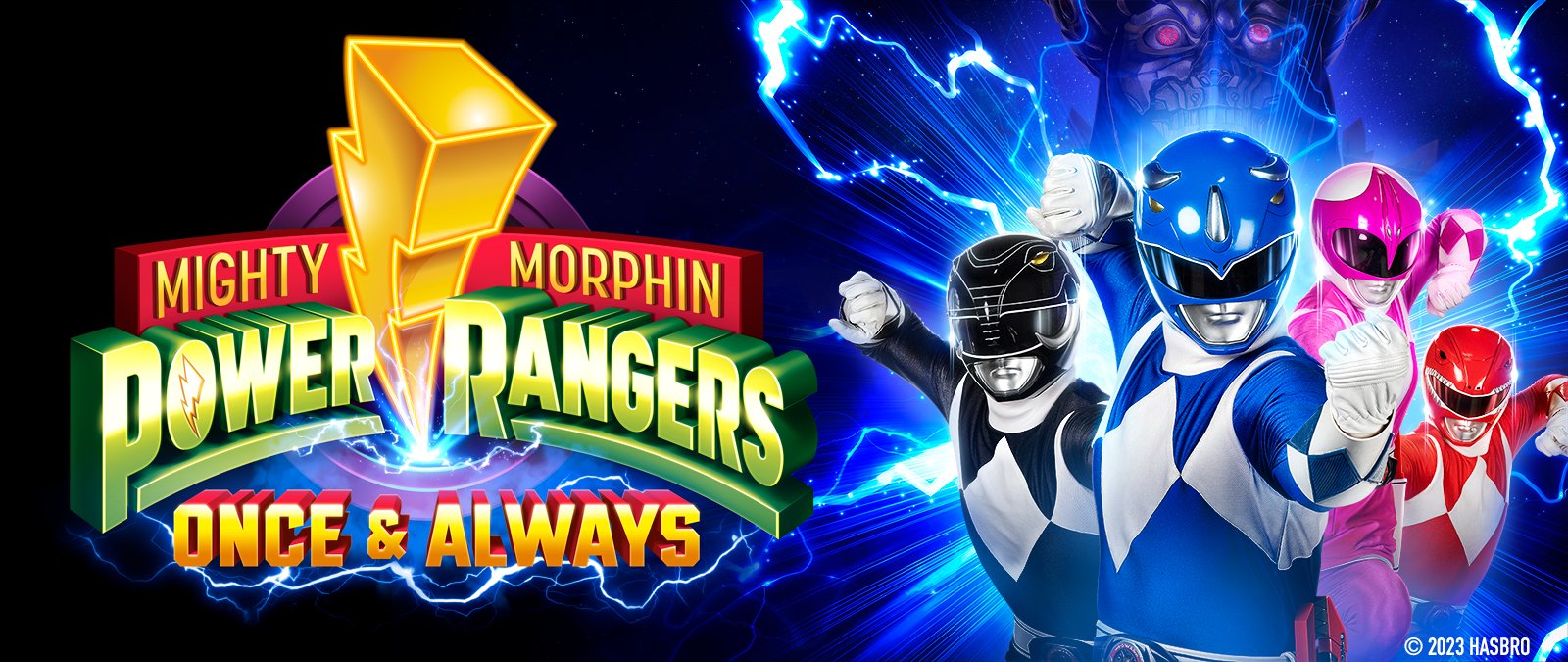 Mighty Morphin Power Rangers: Once and Always stars David Yost as Billy Cranston the Blue Ranger, Walter Jones as Zack Taylor the Black Ranger, Steve Cardenas as Rocky DeSantos the Red Ranger, Catherine Sutherland as Kat Hillard the Pink Ranger, Charlie Kersh as Minh the Yellow Ranger, Johnny Yong Bosch as Adam Park, Karan Ashley as Aisha Campbell, Barbara Goodson as Rita Repulsa, and Richard Horvitz as a new Alpha.
Once And Always will arrive on Netflix internationally on April 19th.
Are you even more excited to see Mighty Morphin Power Rangers: Once & Always? How happy are you to see Minh honoring her mother's legacy? Follow us on Twitter so you don't miss any more Power Rangers content like this in the future, we're always watching.
KEEP READING: REY MYSTERIO JR. FIRST TO JOIN 2023 WWE HALL OF FAME CLASS