The Disney Plus website has confirmed that the upcoming series from Marvel Studios Secret Invasion will be coming out on June 21, in what might have been an accidental reveal as the platform's social media channels and the PR department have not announced it. It's possible that a new trailer, along with the date announcement, could be on the way, and someone managing the website didn't read the memo right.
Whatever the case may be, a June 21 release date seems plausible at this point. The series wrapped production ages ago, and during San Diego Comic-Con last year, Kevin Feige confirmed it would be coming out during the spring of 2023.
It seemed like a good fit that Secret Invasion would be taking up the Wednesday slot left by The Mandalorian once that wraps in April, but months went by and we never heard any more from it (despite getting a trailer during D23). Wild rumors pointed to a May release date, but even now that seemed early — the show will be debuting the day the summer season officially begins (even though the summer season in entertainment traditionally begins the first week of May, and wraps earlier than in the calendar).
RELATED: SECRET INVASION: EPIC TRAILER REVEALED AT D23 EXPO
What other shows are coming out from Marvel Studios this year?
If this release date holds by the time the official marketing begins, which it seems like it will, Secret Invasion will officially be coming out after the next Marvel Studios theatrical event, the upcoming Guardians of the Galaxy Vol. 3, which bows in theaters on May 5. We also know that Loki season 2 is coming out right after.
Feige announced last year it would be released in the summer, and Owen Wilson recently told Entertainment Tonight that he believed it would be coming out either at the end of the summer or by September. These are the two series guaranteed to be coming out this year, as Marvel is rethinking their entire output strategy, and considering not releasing more than two or three series a year on Disney Plus.
While that seems like a wise decision to make given the unprecedented pile of releases we had in 2021-22, it also represents a huge bottleneck effect on the studio's pipeline. Two other shows are currently in post-production (both initially aiming for a 2023 date) — Echo, starring Alaqua Cox (who teased recently that the series could be coming out in October), and Ironheart, the Black Panther: Wakanda Forever spin-off series starring Dominique Thorne in the titular role. That is likely moving to early 2024.
Principal photography is also underway for Agatha: Coven of Chaos and Daredevil: Born Again. Rumor has it that the former could not see the light of day until very late 2024 or even 2025, while the latter seems on track to start airing its 18 episodes during mid-2024. Production is set to take up the entire year.
RELATED: Thunderbolts: Steven Yeun To Play Marvel's Astounding Golden Man, The Sentry
That is not all, though. While it hasn't been confirmed yet, there are reports going around that a Mephisto-centered and a Sentry-focused Marvel Studios Special Presentations are in the works, both to be filmed on the sets of Agatha: Coven of Chaos and Thunderbolts, respectively. Sacha Baron Cohen is playing Mephisto, per reports, while we can confirm that Steven Yeun is playing The Sentry. They both could be released this year on Disney Plus. Finally, Nia DaCosta's The Marvels is scheduled to hit theaters on November 10.
The cast and crew of Secret Invasion
Secret Invasion was initially described as an event series, which could hint at a few MCU heroes making a surprise appearance, following the model set by the comics. For now, we know that the series is headlined by Samuel L. Jackson as Nick Fury and Ben Mendelsohn as Talos; Cobie Smulders, Don Cheadle, and Martin Freeman are all returning as Maria Hill, Rhodey, and Agent Ross, respectively.
Newcomers include Olivia Colman, Kingsley Ben-Adir, Emilia Clarke, Christopher McDonald, and Killian Scott. Kyle Bradstreet is the showrunner, with Thomas Bezucha and Ali Selim set to direct episodes for the series. The episode count has not been revealed yet, but we assume it will be six, as usual.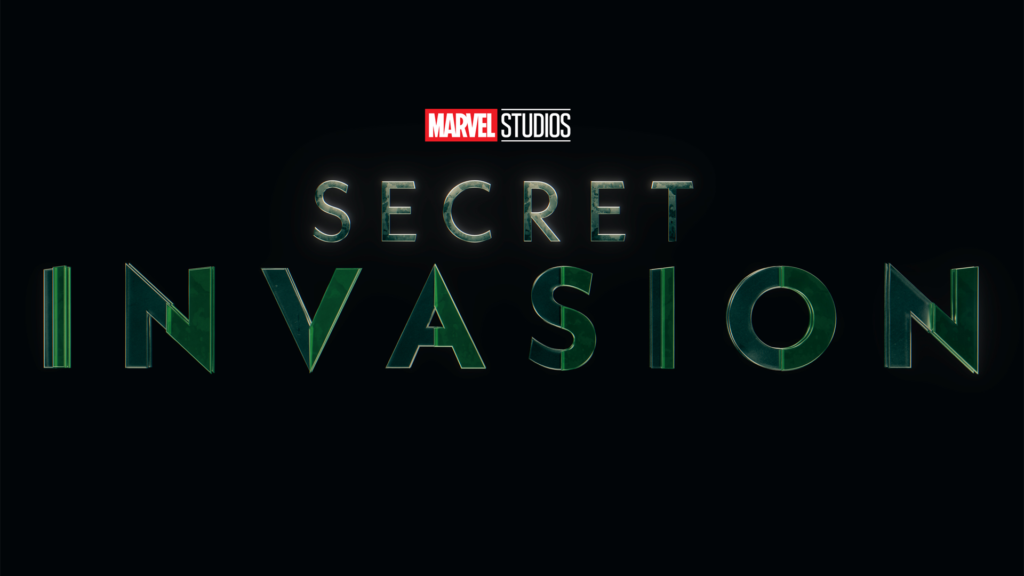 Secret Invasion is expected to debut on Disney+ on June 21, 2023. How excited are you for Secret Invasion? Are you disappointed that we have to wait until June to check it out, or do you think this will be good for Marvel, as they slow down their output and give each project more time to breathe? Let us know on our social media, and stay tuned for more Marvel news!
KEEP READING: DON CHEADLE EXPLAINS WAR MACHINE'S JOURNEY FROM SECRET INVASION TO ARMOR WARS
SOURCE: Disney+