The King Beyond the Wall looks to be making his return to HBO with a Jon Snow-centered Game of Thrones spinoff in development.
The Hollywood Reporter revealed that HBO is actively developing a show centered around Kit Harrington's fan-favorite Game of Thrones character.
RELATED: HOUSE OF THE DRAGON: HBO ANNOUNCES PREMIERE DATE FOR NEW EPIC FANTASY SERIES
The show, if it gets a full series order, would be HBO's first direct sequel show to the critically-acclaimed series.
What Could a Jon Snow Show Look Like?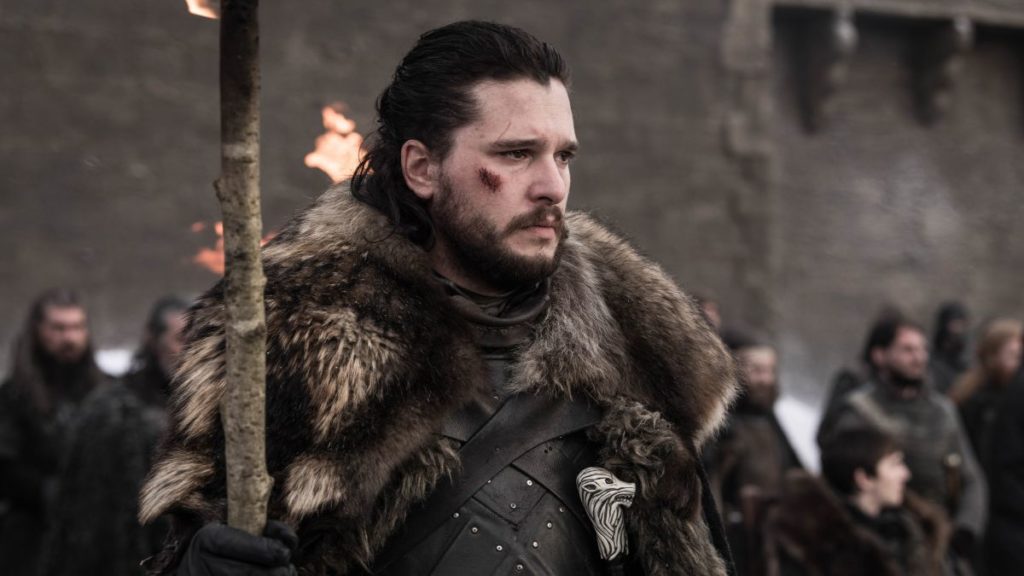 Game of Thrones had one of the most infamous endings to a show in recent memory. The ending left most fans incredibly disappointed with its writing and pacing resulting in an onslaught of negative criticism for the once worldwide phenomenon.
The final season of Game of Thrones saw Jon Snow discover his true lineage, born Aegon Targaryen and a potential heir to the Iron Throne. In the series finale, Jon was exiled from Westeros after killing Daenerys Targaryen and ending her siege on King's Landing.
RELATED: HBO RELEASES THRILLING HOUSE OF THE DRAGON OFFICIAL TRAILER AND 9 CHARACTER POSTERS
Jon then got a fairly open-ended ending and traveled beyond the wall to leave his previous life behind and start anew with the Wildlings.
A Jon Snow show would inevitably pick up after this and focus on Jon's new life in the North with the Wildlings. Since the White Walkers were defeated in the Game of Thrones' final season, it will be interesting to see what HBO does with this show and the relatively clean slate they have available to them.
HBO has not released more Game of Thrones-related shows since the original's finale in 2019. Multiple prequel projects have been in development since then, with the upcoming series House of Dragons being the only one to make it to series order.
HBO may look to make up for the poor ending to their Emmy-winning series with this Jon Snow show. A character-driven story after the events of the less-than-perfect conclusion may be just what George R.R. Martin's fantasy universe needs to reignite fans.
RELATED: THOR: LOVE AND THUNDER'S CHRISTIAN BALE EXPLAINS HOW HE INFUSED GORR THE GOD BUTCHER WITH SURPRISING SYMPATHY
A Jon Snow show could also open the door for future character-focused Game of Thrones series.
Emilia Clark Confirms Jon Snow Show
In a surprise turn of events, former Game of Thrones actress Emilia Clarke confirmed that a Jon Snow show is currently being developed at HBO.
While promoting her upcoming UK stage debut, Clarke admitted that Harrington had told her about the sequel series and that the show was Harrington's idea.
Per the article:
He has told me about it. And I know it exists. It's happening.

It's been created by Kit as far as I can understand, so he's in it from the ground up. So what you will be watching, hopefully, if it happens, is certified by Kit Harington.
George R. R. Martin Also Confirms Development
A few days later, series creator George R. R. Martin gave another confirmation of the series and revealed the working title Snow.
The legendary author confirmed on his website that not only is Snow currently in development, but it has been in development for about as long as other spinoff shows Ten Thousand Ships, Sea Snake/Nine Voyages, and Knight of the Seven. This means that Harrington has worked on developing his series for a few years.
RELATED: WEREWOLF BY NIGHT: MICHAEL GIACCHINO CONFIRMS HE WILL DIRECT MARVEL SPECIAL
Martin confirmed that Harrington and his team brought the idea for the show to Martin and HBO.
Martin stated:
Yes, there is a Jon Snow show in development.

Our working title for the show is SNOW.

SNOW has been in development almost as long as the other three [spinoffs], but for whatever reason it was never accounced and it never leaked… until now.
Are you excited for a Jon Snow spinoff series? Do you think more spinoffs of Game of Thrones are a good idea? What character would you like to get a show? How confident are you in these shows being good? Let us know in the comments or reach out to us on Twitter.
KEEP READING: RUMOR: CAMERON MONAGHAN LOCKED IN FOR NEW STAR WARS DISNEY+ SERIES
Sources: The Hollywood Reporter, BBC, & George R. R. Martin