DC introduces Jaime Reyes, the Blue Beetle, in the first official trailer for the movie.
DC looks to have another exciting and fun superhero flick in store with the Blue Beetle official trailer. Released today on DC's official YouTube channel, the trailer introduces us to the latest hero to join the ranks of the DC Universe, Jaime Reyes, played by Xolo Maridueña, star of the hit series, Cobra Kai. The film is directed by Angel Manuel Soto and written by Gareth Dunnet-Alcocer who have teamed up to tell the origin story of Jaime Reyes (Maridueña), a Mexican-American teenager from El Paso who gains superpowers after discovering a mysterious scarab.
As he comes to grips with his newfound abilities, he must navigate the dangers of being a superhero while also dealing with the everyday struggles of teenage life.
Blue Beetle Official Trailer
RELATED: Elemental All-New Trailer, 4 New Character Posters, and Amazing Voice Cast Reveal
The Blue Beetle trailer is packed with action, adventure, and heart. From the stunning visual effects to the thrilling fight scenes, the trailer gives us a glimpse of what we can expect from the full movie. But what really stands out is the character of Jaime Reyes himself. Jaime is a relatable and likable hero. He's a teenager dealing with the struggles of adolescence, trying to balance school, family, and friendships while also navigating the dangerous world of superheroes. Xolo Maridueña's performance captures the essence of Jaime's character perfectly, bringing depth and nuance to the role.
The trailer also gives us a glimpse of the supporting characters who will be joining Jaime on his adventures, including his sister Milagro (played by Belissa Escobedo) and the rest of his family, who play a significant role in his story. The chemistry between the actors is evident, and it's clear that the relationships between the characters will be a crucial part of the film.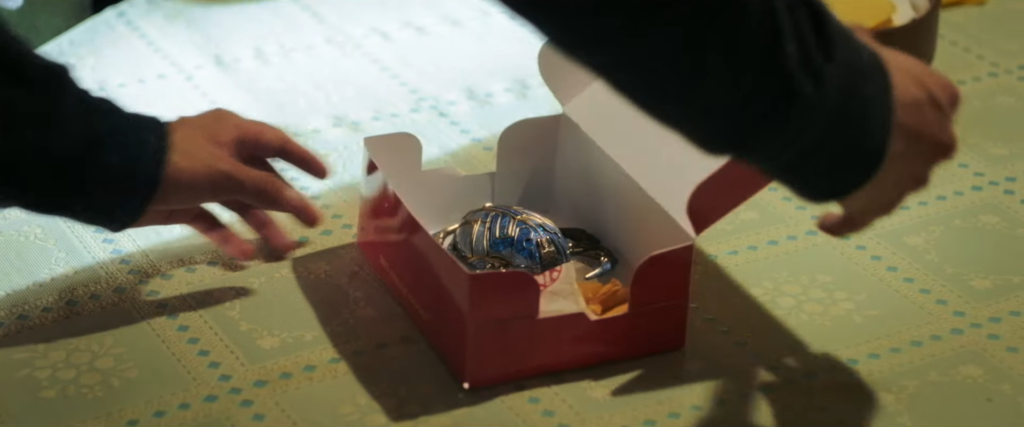 The Blue Beetle official trailer is a promising start for DC's new hero. It's evident the filmmakers have put a lot of care and attention into crafting a story that will resonate with audiences of all ages. With its engaging storyline, impressive visual effects, and likable characters, Blue Beetle has the potential to be a hit with both fans of the comic book series and newcomers to the character. We can't wait to see what adventures Jaime Reyes and his scarab have in store for us!
Blue Beetle releases exclusively in theaters on August 18, 2023.
About Blue Beetle
Release Date: August 18, 2023
Director: Angel Manuel Soto
Cinematography: Pawel Pogorzelski
Producers: Peter Safran, John Rickard
Screenplay: Gareth Dunnet Alcocer
Executive producers: Walter Hamada, Zev Foreman, David Siegel
Cast: Xolo Maridueña, Adriana Barraza, Damían Alcázar, Elpidia Carrillo, Bruna Marquezine, Raoul Max Trujillo, Oscar winner Susan Sarandon, George Lopez, Belissa Escobedo, Harvey Guillén

Synopsis:
Recent college grad Jaime Reyes returns home full of aspirations for his future, only to find that home is not quite as he left it. As he searches to find his purpose in the world, fate intervenes when Jaime unexpectedly finds himself in possession of an ancient relic of alien biotechnology: the Scarab. When the Scarab suddenly chooses Jaime to be its symbiotic host, he is bestowed with an incredible suit of armor capable of extraordinary and unpredictable powers, forever changing his destiny as he becomes the Super Hero BLUE BEETLE.
What do you think about the Blue Beetle trailer? Do you think this could be the start of the DCU's Teen Titans? Which other characters and heroes are you expecting cameos from? Let us know your thoughts and theories on social media!
Source: DC
KEEP READING: Dungeons & Dragons: Honor Among Thieves Review – This Movie Is Chaotic Good