Nick Fury has to save the world but is left with no one to trust, in the Secret Invasion official trailer.
The Marvel Cinematic Universe (MCU) might not be exactly as it seems. In the new trailer for the Secret Invasion series coming to Disney+, Nick Fury is on a mission to stop a Skrull invasion that has already begun. A clandestine faction of Skrulls has already made their way to the planet, and now there's no one Fury can fully trust. Directed by Thomas Bezucha and Ali Selim, Secret Invasion is based on the Marvel Comics storyline of the same name. The series features an all-star cast, including Samuel L. Jackson as Nick Fury, Ben Mendelsohn as Talos, and Emilia Clarke in a mysterious role.
Marvel Studios' Secret Invasion Official Trailer
RELATED: Blue Beetle Gets an Amazing Introduction in the 1st Official Trailer
The Secret Invasion trailer is a thrilling tease that screams secret agent. From the opening shot, we're thrown into a world of espionage, intrigue, and danger. The tension builds as Nick Fury and Talos team up to uncover the conspiracy involving the Skrulls, a shape-shifting alien race who have infiltrated Earth. The trailer is packed with action and suspense, leaving viewers on the edge of their seats.
What's most exciting about Secret Invasion is the reveal of who is a Skrull from other MCU properties. The Skrulls have already made appearances in films like Captain Marvel and Spider-Man: Far From Home, and it's likely that the series will tie into other upcoming projects like The Marvels and we know it leads directly into Armor Wars. The Skrulls being around since at least the 90s and the possibility of being a lingering threat onwards makes for a tension-filled MCU that easily prevents heroes from working together, despite knowing they cannot succeed unless they do.
The trailer also gives a glimpse of the impressive production value of the series. The visual effects are particularly mesmerizing when the Skrulls are transforming. The action sequences look explosive, with Nick Fury and Talos taking on their enemies in epic showdowns.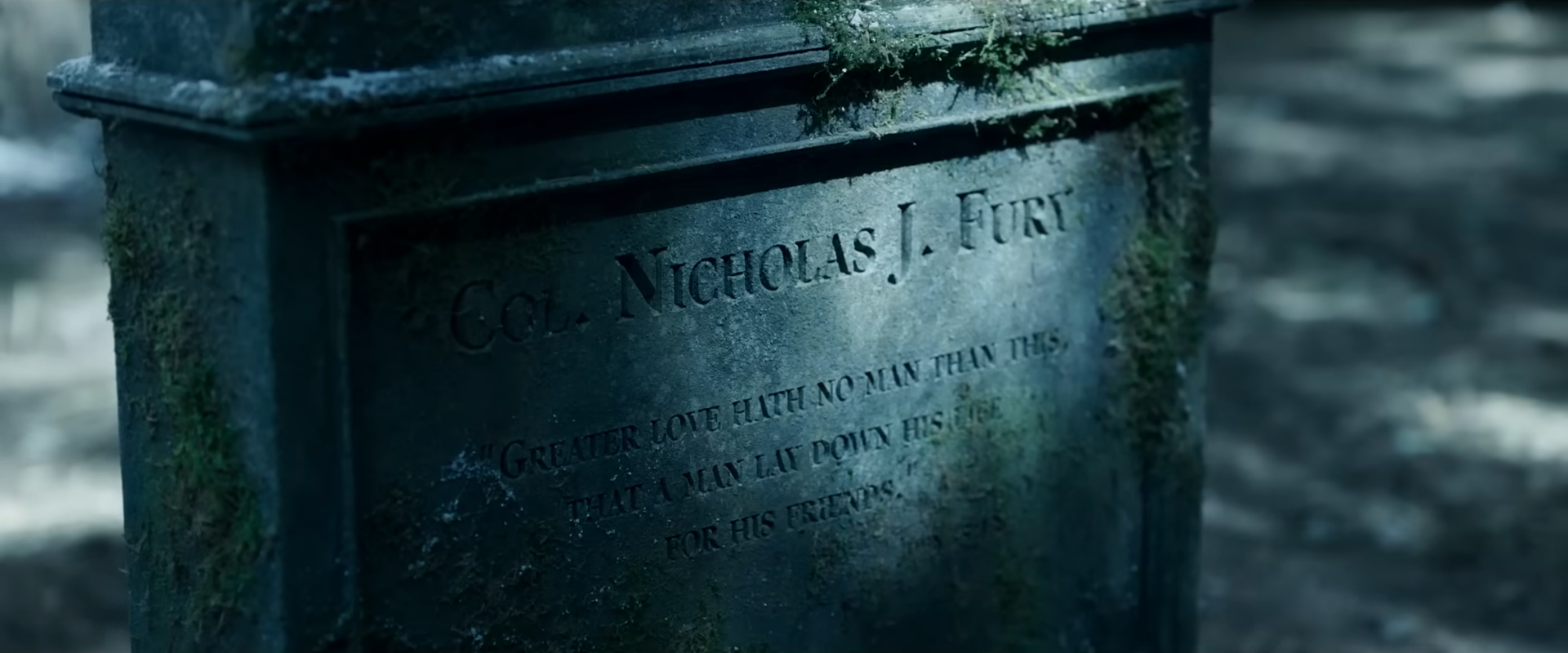 RELATED: Elemental All-New Trailer, 4 New Character Posters, and Amazing Voice Cast Reveal
But what's most intriguing about the Secret Invasion trailer is the mystery surrounding Emilia Clarke's character. While we don't know much about who she's playing, her appearance in the trailer hints at a significant role in the series. There have been leaks of her in Skrull form, so she could very well be a Skrull. Or maybe it's a what-if scenario where Fury imagines who is and is not a Skrull? Fans will no doubt be speculating until the series premieres.
The Secret Invasion trailer is a thrilling tease of what's to come in the MCU. With its all-star cast, impressive production value, and exciting storyline, the series is shaping up to be another hit for Marvel. Fans of the comics and the films alike will no doubt be eagerly anticipating its release, and we can't wait to see what twists and turns are in store for Nick Fury and Talos as they uncover the secrets of the Skrulls.
Secret Invasion releases on June 21, 2023, exclusively on Disney+.
About Secret Invasion
Release Date: June 21, 2023, exclusively on Disney+
Writers: Kyle Bradstreet
Program Creator: Kyle Bradstreet
Executive Producers: Kevin Feige, Louis D'Esposito, Victoria Alonso
Network: Disney+
Genres: Action, Superhero fiction, Adventure, Thriller
Cast: Samuel L. Jackson, Ben Mendelsohn, Cobie Smulders, Martin Freeman, Kingsley Ben-Adir, Charlayne Woodard, Killian Scott, Samuel Adewunmi, Dermot Mulroney, Christopher McDonald, Katie Finneran, with Emilia Clarke and Olivia Colman, and Don Cheadle

Logline:
In Marvel Studios' new series "Secret Invasion," set in the present day MCU, Nick Fury learns of a clandestine invasion of Earth by a faction of shapeshifting Skrulls. Fury joins his allies, including Everett Ross, Maria Hill and the Skrull Talos, who has made a life for himself on Earth. Together they race against time to thwart an imminent Skrull invasion and save humanity.
What do you think about Secret Invasion after watching the character? Who do you think Emlia Clarke's character really is? Will this be Fury's final and greatest mission? Let us know your thoughts and theories on social media!
Source: Marvel Entertainment
KEEP READING: Hot Wheels: Rift Rally Review – The Ultimate Remote Control Car