The Extraction 2 teaser trailer has Chris Hemsworth bring Rake back to life for more vicious action-packed thrills.
Netflix's Extraction was a worldwide hit due to the electrifying performance of Chris Hemsworth as Tyler Rake and the rest of the team, including AGBO Productions. The long-awaited return of Rake is coming to an end and the excitement is now building as the release of Extraction 2 is on its way. The newly released teaser trailer offers a glimpse of what's to come, and it promises more of the same action-packed thrills that made the first film a success.
Extraction 2 Teaser Trailer
RELATED: Marvel Studios' 'Secret Invasion' Reveals Nick Fury's Last and Most Dangerous Mission
Directed by Sam Hargrave, Extraction 2 sees Hemsworth return as Tyler Rake, a former Australian special forces operative turned mercenary. The story picks up where the first film left off, with Tyler recovering from his injuries after a brutal fight in the streets of Dhaka. But when a new mission presents itself, Tyler is thrown back into the fray, battling his way through a new cast of enemies.
The teaser trailer for Extraction 2 is an adrenaline-fueled thrill ride from start to finish. It begins with a prison breakout and riot, setting the tone for what's to come. Explosive action sequences follow, promising a non-stop barrage of excitement. Hemsworth's rugged charisma and physicality are once again on full display, making Tyler Rake an even more compelling character. The trailer also promises some exciting new long one-shot action sequences that made the first film such an incredible film in the action genre.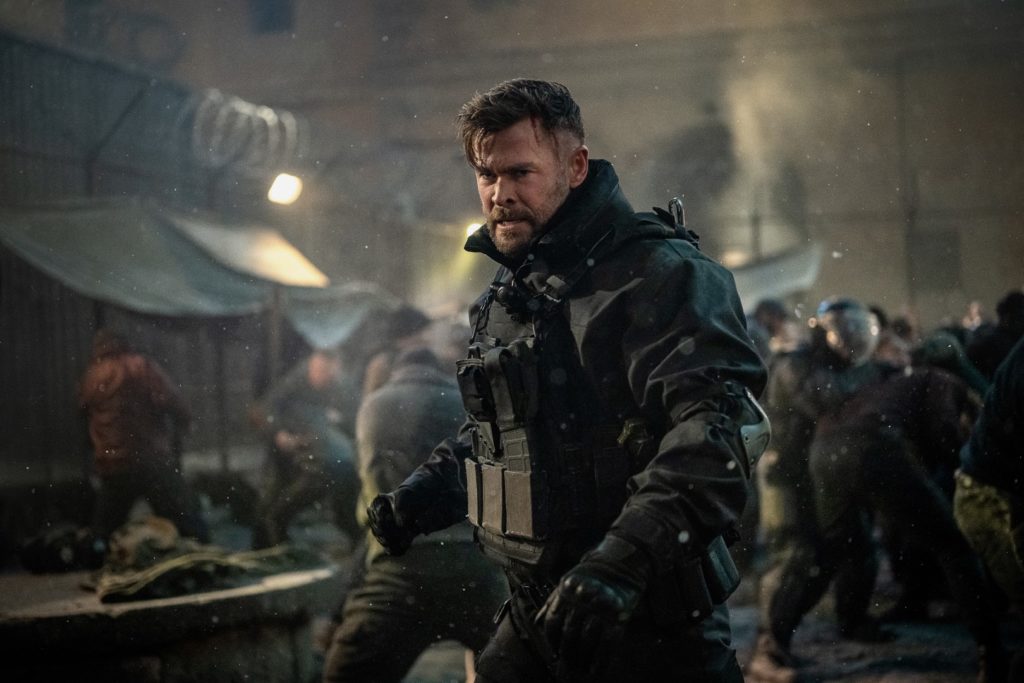 RELATED: Netflix Serves Up Some Delicious Beef with Official Trailer and 1st Look Clip
The action is undoubtedly the highlight of Extraction 2. The teaser trailer is packed with explosive set pieces, from gunfights in the streets to car chases and beyond. Hargrave, a former stuntman himself, knows how to stage action sequences that are both thrilling and visually stunning. With Hemsworth leading the charge once again, Extraction 2 promises to be an action movie fan's dream come true.
The teaser trailer for Extraction 2 is a tantalizing glimpse of what's to come in the sequel to one of Netflix's biggest hits. Hemsworth's return and the extended one-shot action sequence featured add to the hype surrounding the project. Fans of action movies, Chris Hemsworth, or both, will not want to miss this. The film is shaping up to be one of the most exciting releases of the year, and the teaser trailer gives us just enough to keep us eagerly awaiting the full release.
Extraction 2 releases on June 16, 2023, exclusively on Netflix.
About Extraction 2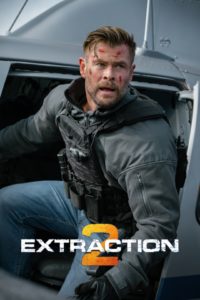 Release Date: June 16, 2023, exclusively on Netflix
Director: Sam Hargrave
Producers: Chris Hemsworth, Sam Hargrave, Patrick Newall, Joe Russo, Mike Larocca, Anthony Russo
Screenplay: Joe Russo
Cinematography: Greg Baldi
Editor: Álex Rodríguez

Synopsis:
After barely surviving the events of the first movie, Rake is back as the Australian black ops mercenary, tasked with another deadly mission: rescuing the battered family of a ruthless Georgian gangster from the prison where they are being held. Hemsworth reunites with director Sam Hargrave, with Joe and Anthony Russo's AGBO producing and Joe Russo writing. Golshifteh Farahani reprises her role from the first film, with Daniel Bernhardt and Tinatin Dalakishvili also co-starring.
What do you think of the teaser trailer for Extraction 2? Were you a fan of the first film? Are you curious how they will explain Rake surviving the first film? Let us know your thoughts and theories on social media!
Source: Netflix
KEEP READING: John Wick: Chapter 4 Review – John Wick Continues to Captivate and Elevate Action Movies