On The Walt Disney Company's official YouTube channel, Dwayne "The Rock" Johnson announced the latest live-action reimagining of the 2016 film, Moana!
Moana tells the tale of the titular heroine living in an ancient Polynesian village. She is chosen to be the next chief of her tribe, accomplished by reuniting a mystical relic with the goddess Te Fiti. Moana sets out to search for the demigod Maui to save her home and all life from being engulfed in eternal darkness.
Moana Made Waves For Disney's Princesses
The film was directed by John Musker and Ron Clements, co-directed by Chris Williams and Don Hall, and produced by Osnat Shurer from a screenplay by Jared Bush. The story team consisted of Musker, Clements, Williams, Hall, Pamela Ribon, and the writing team Aaron and Jordan Kandell. Mark Mancina, Lin-Manuel Miranda, and Opetaia Foa'i worked on the musical numbers, with the former also composing the orchestral score of the feature. The voice cast included Auli'i Cravalho, Dwayne Johnson, Rachel House, Temuera Morrison, Jemaine Clement, Nicole Scherzinger, and Alan Tudyk.
Moana premiered at the Los Angeles El Capitan Theatre on November 14, 2016, and was released theatrically in the United States on November 23. It garnered critical acclaim for its animation, music, and vocal performances, earning $682.6 million against a budget of $150-175 million and two Oscar nominations for Best Animated Feature (lost to Zootopia) and Best Original Song ("How Far I'll Go", lost to "City of Stars" from La La Land).
In most European territories as well as parts of Asia, the film and its titular heroine were renamed Vaiana to avoid conflict with a trademarked cosmetics brand. In Italy, the film was retitled Oceania to avoid confusion with the late adult film actress Moana Pozzi. As with the rest of Europe, the protagonist is named Vaiana in the Italian version.
What Can They Say Except, "You're Welcome"?
Dwayne "The Rock" Johnson confirmed in a video message that a live-action reimagining of Moana is currently in development. Johnson, who voiced Maui in the original film, discussed how growing up in Oahu, Hawaii shaped his family's life and traditions as well as his own. His late grandfather Peter Maivia inspired the look and character of Maui; by voicing the character, Johnson channeled Maivia's spirit and honored his memory. Johnson concluded the video by spending time with his daughters Jasmine and Tiana (both named after Disney princesses).
RELATED: WALT DISNEY ANIMATION STUDIOS ANNOUNCES THEIR 1ST ANIMATED SERIES FOR DISNEY PLUS AND MORE EXCITING PROJECTS
As with the original 2016 animation, the upcoming remake will celebrate the environment, culture, and customs of Pacific Islanders through the story of Moana and her friendship with Maui. While it is still early to know the full cast and crew, several key members are returning for the live-action remake. Johnson, alongside Dany and Hiram Garcia via their Seven Bucks Productions, plus Beau Flynn via Flynn Picture Co., will produce the feature.
Cravalho, who voiced Moana in the original film, will be executive producer with Flynn Picture Co.'s Scott Sheldon. Bush, who wrote the screenplay for the original film, will also take part in production, having previous (co-)directing and (co-)writing credits for Disney's Oscar-winning films Zootopia and Encanto.
As Disney approaches its 100-year milestone, the company's film library continues to expand with this exciting new remake. While the official release date of live-action Moana is to be announced, audiences have the upcoming The Little Mermaid (2023) to satisfy their thirst for a cinematic seafaring story. Of all the remakes so far, Moana is the first film to be remade before at least a full decade.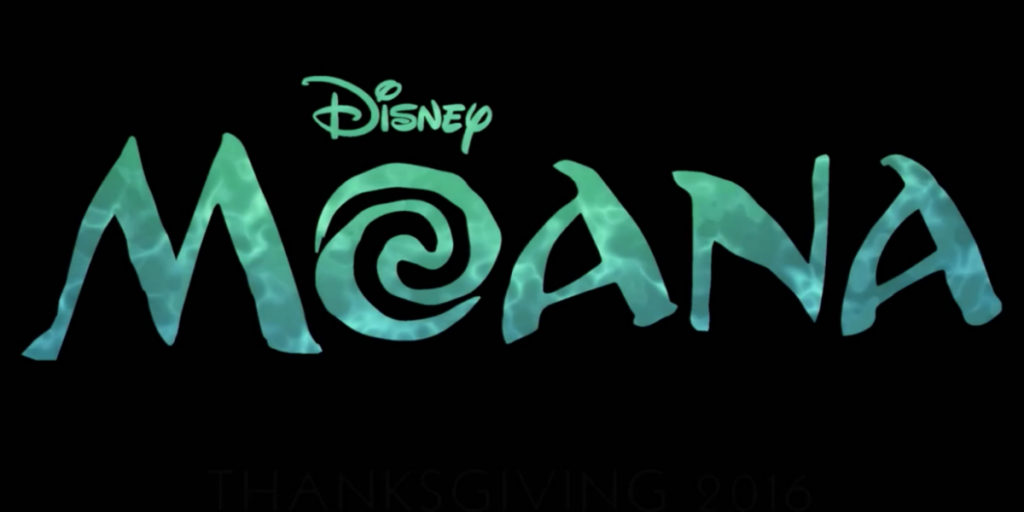 Are you ready to go far with Moana and Maui once again? What new elements do you think the live-action remake will bring to the story? Let us know in the comments! If you like what you read make sure to follow us on social media for more Disney content like this, we're always watching.
KEEP READING: BLUE BEETLE GETS AN AMAZING INTRODUCTION IN THE 1ST OFFICIAL TRAILER