Walt Disney Animation Studios' Chief Creative Officer, Jennifer Lee, presented an impressive slate of upcoming Disney Plus series and Films set for theatrical release. Disney Plus has opened many doors for expanding Disney franchises as is clear with Marvel and Star Wars, but now Walt Disney Animation Studios is joining in on the fun.
For the first time ever, Walt Disney Animation Studios will be bringing animated series to audiences and these series will further explore the stories of a number of fan favorite characters. Coming to Disney Plus in 2022 and 2023 are four new animated series that will dive deeper into the lives of character from hit films Big Hero 6, Zootopia, The Princess And The Frog, and Moana.
WALT DISNEY ANIMATION STUDIOS NEW DISNEY PLUS SERIES
The first series announced was Baymax! which will follow the beloved medical robot from Big Hero 6, but unlike in the film Baymax will be performing the duties he was originally intended for as a nurse robot. Baymax! will further explore the amazing city of San Fransokyo with Baymax meeting new characters or patients who he can help. Baymax! does not have an exact release date, but it is set to debut on Disney Plus in early 2022.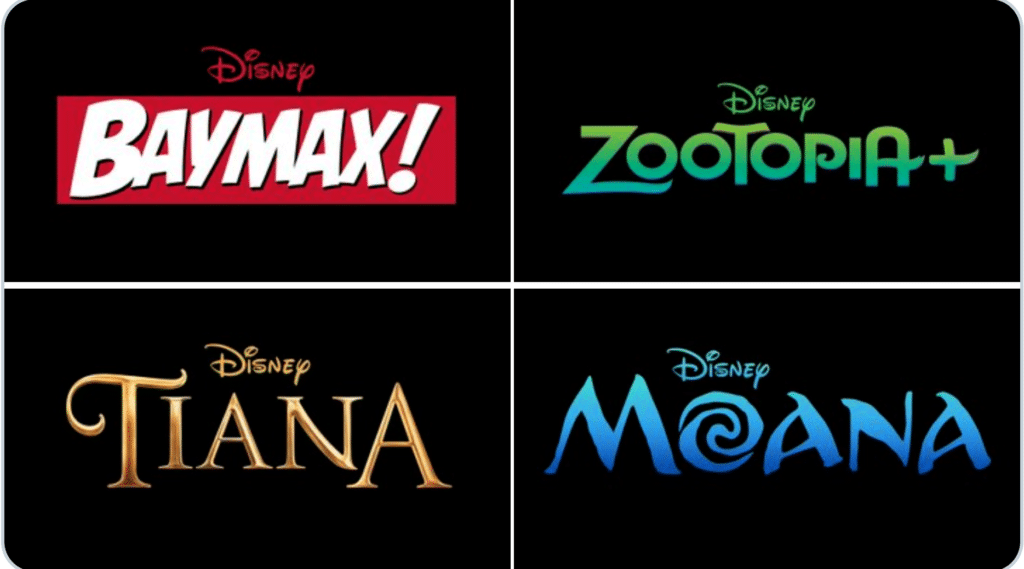 The next series to hit Disney Plus will be Zootopia+ a short form series brought to us by directors Trent Correy and Josie Trinidad. Zootopia+ will further explore the lives of characters that audiences briefly met in Zootopia, like Fru Fru, Gazelle's Tiger Dancers, and Flash the sloth from the DMV, but these stories might not be told in the way one would expect.
Lee explains:
"We'll get insight into their lives through the lens of Zootopia's hottest shows like The Real Mousewives of Little Rodentia, So You Think You Can Prance, and a show that follows the fast lane of life at sloth speed." This hilarious series is set to hit Disney Plus in spring of 2022.
Their next two series further the adventures of two beloved Disney Princesses Tiana and Moana. Tiana will be a long form musical comedy series which brings back Tiana and her friends for new adventures. As Lee said there are endless possibilities with the rich tapestry of New Orleans to further explore and the land that Tiana is princess of which audiences have never even seen. Tiana is set to debut Disney Plus in 2023.
RELATED: DISNEY INVESTOR DAY ULTIMATE MARVEL CHEAT SHEET: MCU BREAKS THE INTERNET FOR PHASE 4 AND BEYOND
Similarly, Moana is also going to be a long form musical comedy series and will explore new stories with Moana. Considering Moana's "boundless sense of adventure" this should be a fun and exciting series where she could be discovering new adventures. Lee specifically said "We continue to be inspired by the deep oral storytelling traditions of the Pacific Islands and to help tell the stories for this new series we are connecting with talent from the region." Moana is also set debut Disney Plus in 2023.
An all new original series, Iwájú, will also be coming to Disney Plus, but this will be a collaboration between Walt Disney Animation Studios and Kugali. Kugali is a Pan-African entertainment company founded by comic book artists Tolu Olowofoyeku, Ziki Nelson, and Hamid Ibrahim. Kugali drew Lee's attention when she saw an article courtesy of BBC about the Pan-African comic book hoping to "kick Disney's arse".
Now, Kugali and Walt Disney Animation Studios are teaming up for the first collaboration of its kind to bring the exciting long form series, Iwájú, to Disney Plus. Iwájú which in the Yoruba language roughly translates to "The Future". Set in Lagos, Nigeria this science fiction series will explore themes of innocence, class, and challenging the status quo. Iwájú is set to debut on Disney Plus in 2022
WALT DISNEY ANIMATION STUDIOS UPCOMING FEATURE FILMS
Walt Disney Animation Studios announced an impressive slate of upcoming Disney Plus series, but they also had news on the upcoming film Raya And The Last Dragon and officially announced the studio's sixtieth feature film Encanto.It was announced during the Disney Investor Day presentation that Raya And The Last Dragon will be following live action Mulan's lead.
RELATED: BELOVED STAR WARS CHARACTER AHSOKA TANO ANNOUNCED TO GET A DISNEY+ SPINOFF
Raya And The Last Dragon will not only hit theaters on March 5, 2021, but it will also be available on Disney Plus with Premiere Access, meaning an extra fee for Disney Plus subscribers to access the film. Given the state of the world and the premiere date being in March, this isn't an altogether shocking decision, but it will be interesting to see what this means for the future of Disney film releases.
Raya And The Last Dragon follows a lone warrior, Raya, as she brings together an unlikely group of sworn enemies to help on the mission to unite the kingdom with their only hope being "a magical, mythical, self-deprecating dragon named Sisu." Raya is described as a warrior whose wit is as sharp as her blade and her unlikely team includes a street savvy entrepreneur, a formidable giant, and a thieving toddler. Raya is voiced by Kelly Marie Tran and Sisu the dragon is voiced by Awkwafina. One of the most amazing things about Raya And The Last Dragon is that it is the first Walt Disney Animated Studios film to be produced at home.
RELATED: 1ST TRAILER FOR DISNEY'S RAYA AND THE LAST DRAGON PROMISES A EPIC ADVENTURE
The presentation ended with the first official announcement of Walt Disney Animated Studios next film, Encanto. Encanto will be directed by the team that brought audiences Zootopia Byron Howard and Jared Bush who are also joined by co-director and co-writer Charise Castro Smith. Encanto will feature new songs in Spanish and English written by Lin-Manuel Miranda who is also a story collaborator. Encanto will take audiences to Colombia where a magical family lives in a magical home. Encanto is set to hit theaters in November 2021 and you can check out the first look teaser below.
The Disney Investor Day presentation was full of exciting news from all corners of Disney including Star Wars, Marvel, Pixar, and more. You can watch the full Disney Investors Day presentation here. Are you excited about the upcoming Disney Plus series and animated movies from Walt Disney Animation Studios? Which is your favorite? Leave your thoughts in the comments below or on our social media.
KEEP READING: WALT DISNEY PICTURES REVEALS THE CAST OF THE LITTLE MERMAID AND PREVIEWS NEW 2021 THEATRICAL RELEASES
Source: Walt Disney Company