Netflix's dark comedy BEEF is proof that sometimes rage isn't good, it's great.
Sometimes the messiest foods are the best foods. If it doesn't get all over the place, it doesn't belong in your face. Netflix's new dark comedy series BEEF is that type of food but for anger and drama. The series stars Ali Wong and Steven Yeun and pits them against each other in a road rage face-off that leads to a progressively messier situation that 0consumes them and everyone around them. The constant tit-for-tat escalates, starting from minor acts of vandalism to full-on felonies. But in true rage fashion, the more they try to harm one another, the more they harm themselves.
Love to Hate Them
RELATED: The Super Mario Bros. Movie Review – A New Generation of Fun
BEEF's stars are spectacular. While the acts of rage between Ali Wong's Amy and Steven Yeun's Danny are progressively deplorable and you judge them harshly for their needlessness and obviously poor outcomes. Individually they are very relatable, understandable, and even likable. Each have their own problems to deal with, each have their own goals, and each are really doing their best to make things work despite so much going wrong. But together, they create a situation that makes it worse for everyone. While in reality, I would hate to see it, it makes for spectacular television.
Steven Yeun's Danny Cho just can never seem to catch a break. He works really hard and tries really hard, but for some reason, things don't work out. There's a sociological aspect of him not being true to himself for a while and trying to be something that society says he should be or something his culture tells him to be, but he also makes some bad choices. A lot of bad choices. Yet Yeun still happens to garner sympathy. His earnest charm even during the dastardliest deeds will win the audience over. His Oscar-nominated performance ability is ever evident throughout the series.
On the flip side of the coin is Ali Wong's Amy Lau. Similar to Yeun, it is near impossible to not like her. Even when she is enjoying her twisted acts, she will win over the crowd. But aside from her likability, Wong definitely reaches new heights as an actor. Her comedic timing is as impeccable as ever, but combined with her intense dramatic performance, she is a truly powerful performer that seems to just be getting started. While excited at the possibility of a next season, what's next for Ali Wong is guaranteed to be spectacular regardless of what it is. Though it is definitely a new stand-up special.
Sometimes Rage is Good
RELATED: Murder Mystery 2 Review: Comedy Adam Sandler Is Back, For Better and Worse
While it is never good to lose oneself to anger, it does make for interesting and dramatic situations. There are few things as dramatic as having to spend infinitely more time fixing a mess made for one instance of thoughtless, rage-fueled action. In the case of the series, we get a whole 10-episode season of ups and down that continually cross the line. Lies, manipulation, violence, and then straight-up felonies. The ebbs and flows of calm, to rage, to forgiveness, to scorched earth is almost too much to keep up with. And it all stems from one moment of anger. It's a cautionary tale of a truly worst-case scenario. Without giving anything away, things get way out of hand.
The Chase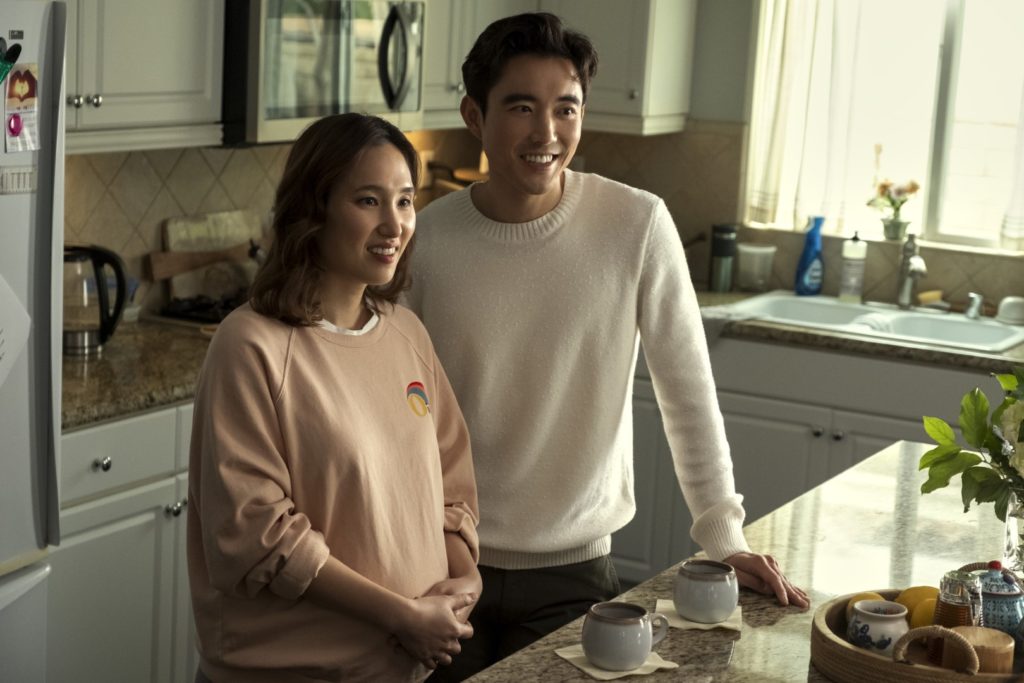 RELATED: John Wick: Chapter 4 Review – John Wick Continues to Captivate and Elevate Action Movies
The most beautiful aspect of the series is the chase. The unifying trait between the opposing sides is the chase. They chase each other, they chase they dreams, they chase a fulfillment. But the chase never ends. It is like a snake eating its own tale. It is something many, especially the burnout generation, will relate to. Constantly chasing, hustling, trying to achieve, with no real idea what to do when the chase is over. As much as this is a cautionary tale about losing oneself to anger, it is also a parable of the chase. Always searching and going for more, never stopping to appreciate what one has.
It works very well as a life lesson, but also as a theme for the series. The chase continues, and when it should end, another begins.
BEEF. It's What's For Dinner
BEEF is an immensely dark comedy that as wild and outrageous as it gets, never feels outside the realm of possibility. The immensely talented cast, led by Ali Wong and Steven Yeun, enhances the realism of the series and makes all of the events and moments more impactful. The series has intricate pacing that wonderfully guides and slams audiences through the full spectrum of emotions. Plus the layered symbolism and subtle foreshadowing are interwoven in numerous threads that neatly blend into and over each other creating a chaotically beautiful mess. It all comes full circle, constantly turning into another chase.
For being a decadent mess of delicious drama, comedy, love, and understanding, plus an immensely talented cast, and harrowingly beautiful writing, I give BEEF a 9/10
BEEF premieres exclusively on Netflix on April 6, 2023.
ABOUT BEEF
Premiere Date: April 6, 2023
Format: 10 eps x 30-min Dark Comedy
Creator/Showrunner/Executive Producer: Lee Sung Jin (Dave, Silicon Valley)
Star/Executive Producer: Steven Yeun (Minari, Nope, Burning) producing through his company Universal Remote
Star/Executive Producer: Ali Wong (Always Be My Maybe, Baby Cobra, Hard Knock Wife, Tuca & Bertie; Author of the New York Times bestseller "Dear Girls")
Executive Producer/Director: Jake Schreier
Starring: Steven Yeun (Danny) & Ali Wong (Amy), Joseph Lee (George), Young Mazino (Paul), David Choe (Isaac), Patti Yasutake (Fumi)
Recurring Cast: Maria Bello (Jordan Forster), Ashley Park (Naomi), Justin H. Min, Mia Serafino, Remy Holt (Junie)
Directors: Jake Schreier (102, 103, 106, 107, 108, 109), HIKARI (101, 104, 105), Lee Sung Jin (110)
Studio: A24

Synopsis:
BEEF follows the aftermath of a road rage incident between two strangers. Danny Cho (Steven Yeun), a failing contractor with a chip on his shoulder, goes head-to-head with Amy Lau (Ali Wong), a self-made entrepreneur with a picturesque life. The increasing stakes of their feud unravel their lives and relationships in this darkly comedic and deeply moving series.
What do you think about Ali Wong and Steven Yeun's Beef? Is there an A24 project that doesn't immediately catch your interest? How much road rage do you have? Let us know your thoughts and expectations for the series on social media!
Source: Netflix
KEEP READING: Joy Ride is Hilariously Not Safe For Work in Either of Its 2 Trailers