The Super Mario Bros. Movie is a fun film for kids and Nintendo fans, that despite having all the makings of a smash hit, the story never quite levels up.
Illumination Entertainment and Nintendo have teamed up to bring the world The Super Mario Bros. Movie! Mario, Peach, Luigi, Donkey Kong, Bowser and so much more are invading the big screen bringing the iconic and beloved games to a whole new medium and shares the origin of how two brothers from Brooklyn become heroes of the Mushroom Kingdom. The film features the most beautiful rendition of the Mushroom Kingdom across any medium, iconic music that will tug at your nostalgia, and a perfect cast that is sure to entertain audiences worldwide.
The Super Mario Bros. Movie has a Super Cast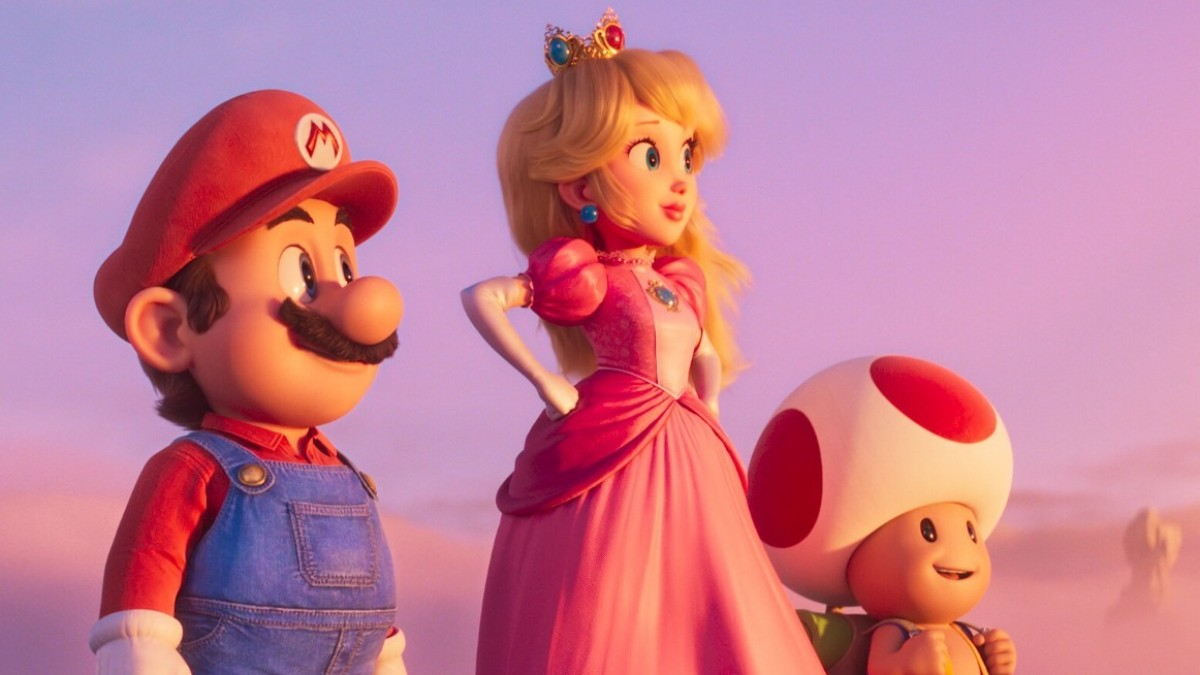 RELATED: Live-Action Moana Film: The Rock announces the reimagining of the 2016 classic with a heartwarming video
There was, or is, controversy about Chris Pratt playing Mario. Largely due to Chris Pratt fatigue and his seemingly 0 effort to sound like the Mario we know from the games, Charles Martinet. While personally, I feel Martinet would have been a better choice, it makes marketing sense for Pratt and Pratt has the history and ability to lead a voice cast. Also, for those who knock Pratt for not attempting to sound like Martinent, they will learn early on that he was more than capable of doing so but narratively the story went in a different direction that did not need him to.
In a similar vein of controversy is Seth Rogan, who truly made 0 effort to alter his voice. Personally, I don't really know what Donkey Kong talking sounds like. Aside from the Donkey Kong Country series, he usually makes ape noises. Though Rogen's voice is very distinct and it is obvious he is performing in his normal voice so it can be argued he's making no effort to sound like Donkey Kong. However, watching the film, audiences will realize there is no need and his performance is one of the funniest and most entertaining. Which personally hyped me up even more for his next film.
Anya Taylor-Joy and Charlie Day are wonderful as Princess Peach and Luigi. Taylor-Joy brings a strong presence that is regal and inspiring, perfectly apt for a princess. Day perfectly captures the anxious and nervous energy of the Luigi gamers have come to know from Luigi's Mansion and Smash Bros. Fred Armisen as Cranky Kong was as hilarious as expected. Eric Bauza using a voice he's never used before yet still perfectly portraying a Toad General is expectedly surprising. Literally, every voice and performer is incredible in The Super Mario Bros. Movie.
RELATED: Netflix Announces 'Jentry Chau vs. The Underworld,' a New Magical Animated Series
However, Keegan-Michael Key and Jack Black are the stand-out stars in this galaxy of performers. Key's nearly unrecognizable voice brought a life and presence Toad that the games usually tend to gloss over. Toad seems far more of a main character than he has outside of his own game thanks to Key. Then there's Jack Black, who was born for the part. Bringing a wonderfully enthusiastic, menacing, but always lovable quality to the world's most powerful turtle. Not to mention, Black is given the opportunity to show off his singing voice, and I do not believe there is ever a bad situation or a project that doesn't add immense value too.
The Super Mario Bros. Movie 1Ups as an Audio and Visual Masterpiece
The score and embedding of classic tunes throughout the Super Mario franchise and Nintendo gaming catalog will set off core memories in viewers of all ages. Brian Tyler and Koji Kondo will pluck the heartstrings of audiences to bring them so much joy that tears will likely well up uncontrollably. There is something about the sounds and music of games that I have played for hours and seeing and hearing them on the big screen is a truly fulfilling experience.
RELATED: Ruby Gillman: Teenage Kraken Has Huge Teenage Problems In Hilarious Official Trailer
The music and sounds of my lifelong Nintendo fandom interwoven with the best rendition of the Mushroom Kingdom ever taps every core memory associated with Nintendo gaming and unites them all together for a brand new one. Despite the score I will be giving the movie, please note this experience is worth the price of admission and one I plan to experience again. The Super Mario Bros. Movie is truly a dream come true.
That is not including all of the visual homages to gaming, Super Mario, and Nintendo history. There will be an entire rewatch dedicated to just easter egg hunting and homage recognizing.
The Womp Womp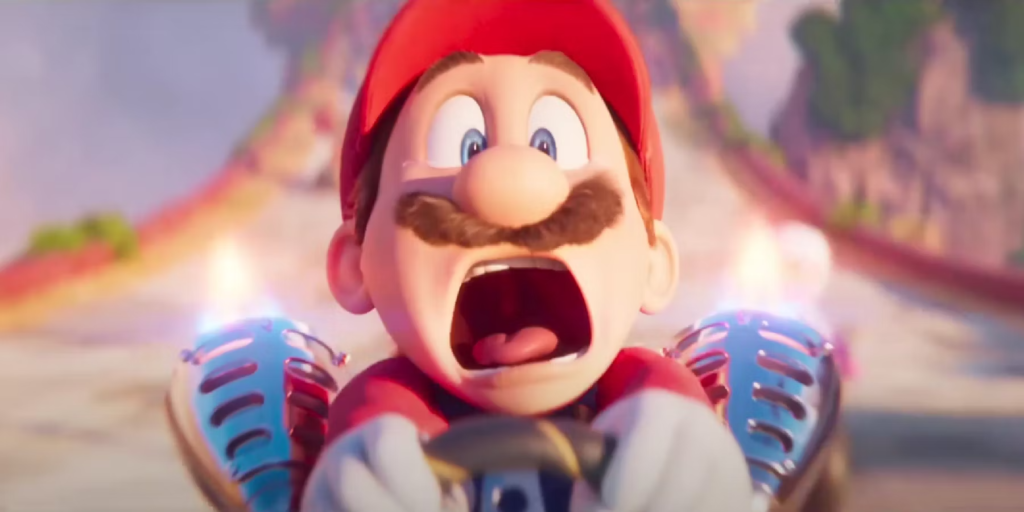 The Super Mario Bros. Movie is by no means a bad movie. I am positive that most audience members will enjoy the movie and will be hungry for more. I am sure there will be threats of riots if we do not get more. I will likely write that tweet personally if it becomes official news no sequel will be made. But I base my reviews on feelings and not so much on grading. Picture it more like rating food. a McDonald's Big Mac is a 6 burger. It is a good burger, but there is no way it's going to compare to a well-crafted artisan burger.
The thing about The Super Mario Bros. Movie is that you go in expecting a fast food experience. But The Super Mario Bros. Movie is so good that it puts you in the mindset of a premium Michelin Star experience. Everything is so spectacularly done, you are completely overwhelmed and elated by the audio, the visuals, and the performances. You're feeling primal emotions of joy that can overwhelm you to the point of tears. Then something clicks, and you realize there is one aspect of the experience that doesn't match up to the absolutely superior quality of every other aspect of the film. That weak aspect is the story.
RELATED: Puss in Boots: The Last Wish Home Media Review – The Family's Favorite Fairytale
The story of The Super Mario Bros. Movie is not a bad story. It is just obviously weak compared to everything else. The plot is paper thin, the main theme heavily highlighted in the beginning is dropped for the majority of the film, and most jokes are of very low-hanging fruit. The best parts of the story are told visually by the world and not by the events of the narrative. To go back to the burger metaphor, picture the best burger meat, cooked perfectly, with the best condiments and accouterments in between the cheapest flattest bread possible. It still tastes amazing, but it makes you wonder why this part is so obviously weak.
For a gamer metaphor, it's as if an objectively great player plays on easy mode rather than hard. It's still really cool, but it takes a lot of the air out of the impressiveness.
We Need More of The Super Mario Bros. Movie
Despite the very safe story, The Super Mario Bros. Movie is a new generation of fun for the heroes and villains of the Mushroom Kingdom. The film is an audio and visual masterpiece that brings audiences fully into the world and will have them craving more. The performances are outstanding and really work magic with the weak basic story. The love and admiration of the Super Mario franchise are obvious and emanate throughout the entire film. Everything about the film is top-tier, grade S, and ultimate quality, except the story. Regardless, the film is a fun time, and kids and Nintendo fans will have a great time.
For being so close to perfect, but grabbing the blue mushroom on the story, I give The Super Mario Bros. Movie a 6/10.
The Super Mario Bros. Movie releases in theaters on April 5, 2023, in the USA and April 28, 2023, in Japan.
ABOUT THE SUPER MARIO BROS. MOVIE
Release Date: April 5, 2023 (USA), April 28, 2023 (Japan)
Directors: Aaron Horvath, Michael Jelenic
Producers: Shigeru Miyamoto, Chris Meledandri
Screenplay: Shigeru Miyamoto, Matthew Fogel
Production companies: Nintendo, Illumination, Universal Pictures
Cast: Chris Pratt, Anya Taylor-Joy, Charlie Day, Charles Martinet, Jack Black, Seth Rogen, Keegan-Michael Key, Kevin Michael Richardson, Sebastian Maniscalco, Fred Armisen
Logline:
A plumber named Mario travels through an underground labyrinth with his brother, Luigi, trying to save a captured princess. A feature film adaptation of the popular video game.
What did you think of all of The Super Mario Bros. movie posters? Do you remember the "Super Mario Bros. Rap" from the 90s series? Will we get a Donkey Kong Country spin-off? Let us know your thoughts and theories on social media!
KEEP READING: Puss in Boots: The Last Wish Review – A Generational Masterpiece