Bayley misses Sasha Banks in WWE and is still hoping to have a WrestleMania match with her one day.
Next month will mark one year since Banks and Naomi walked out of WWE. Her future in WWE and in wrestling was unclear for a long time. That was until early January when Banks debuted in NJPW with her new gimmick of Mercedes Moné at Wrestle Kingdom 17. She wrestled fellow former WWE Superstar Kairi at Battle in the Valley the next month. Moné was able to defeat Kairi for the IWGP Women's Championship.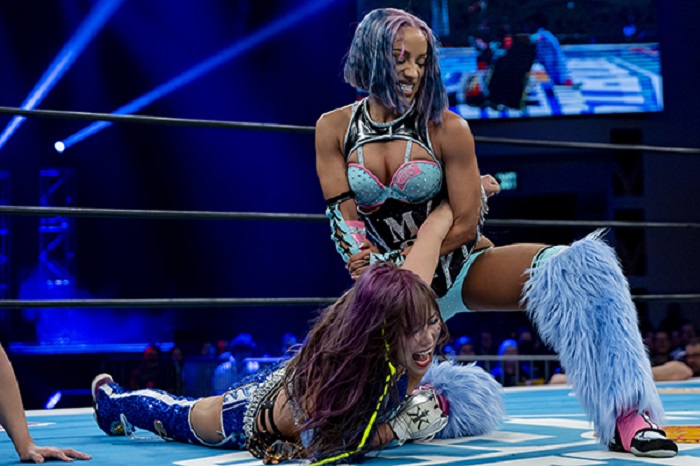 RELATED: SASHA BANKS MAKES HUGE NJPW DEBUT AND RETURN TO WRESTLING
Even though Moné is doing really well outside of WWE her old friend, rival and fellow tag team champion Bayley misses her presence in WWE. In a recent interview with The Masked Man Show, Bayley reveals some of the big reasons why Moné's presence is so missed by her.
"I was just texting her today or yesterday and I was like, 'Man, I miss having you here.' I miss her in this environment," Bayley said. "I miss her for the biggest show of the year. She's who I feed off of for inspiration or ideas or I could just vent to. I know I can trust her the most." H/T To Wrestling Inc. For Transcription
Bayley Is Causing Havok Over In WWE
Since Moné left WWE Bayley has kept herself busy especially in the last few months. On July 30 of last year, at SummerSlam, she returned from injury and brought some new friends to the main roster. Upon her return she formed a new faction with IYO SKY and Dakota Kai which has become known as Damage CTRL.
Damage CTRL has left a big mark on the WWE women's division. Kai and SKY would become the WWE Women's Tag Team champions and hold them until just a few weeks ago. Bayley would challenge the very dominant Raw Women's Champion Bianca Belair on multiple occasions.
This past weekend at WrestleMania Damage CTRL wrestled a six-woman-tag match. They challenged the two woman who defeated Kai and SKY for the WWE Women's Tag Team Championships, Becky Lynch and Lita, also a returning Trish Stratus.
RELATED: WWE AND ENDEAVOR HAVE SHOCKINGLY MERGED INTO ONE HUGE COMPANY
Even though Bayley has done just about everything in WWE and has won every championship available to her there is one thing she still hopes to do. She wants to wrestle Moné in a singles match at WrestleMania and is willing to wait as long as it takes.
"A singles match with Mercedes at 'Mania has always been the dream," Bayley said. "And I think if I keep doing good here, if I keep making things better, making some changes that need to be changed … I just want her to see that things are good. Just one more time. I'll wait for you. You want to wait a few years [to come back]? That's fine. I'll wait for you."
Hard To Say If WWE Is In A Better Place
Since May, when Moné left WWE, the landscape of WWE has changed drastically and that is a huge understatement. Vince McMahon retired, Triple H took over and improved things, McMahon came back, sold WWE and went back on his word and returned to day-to-day creative operations. It is hard to say if WWE is in a better, worse or exactly the same place as it was a year ago.
Hopefully WWE will become a place ex-WWE Superstars will want to return to. A main event match between Moné and Bayley at WrestleMania could be an amazing match. These two women have a lot of chemistry in the ring and had some of the best matches I've ever seen while in NXT.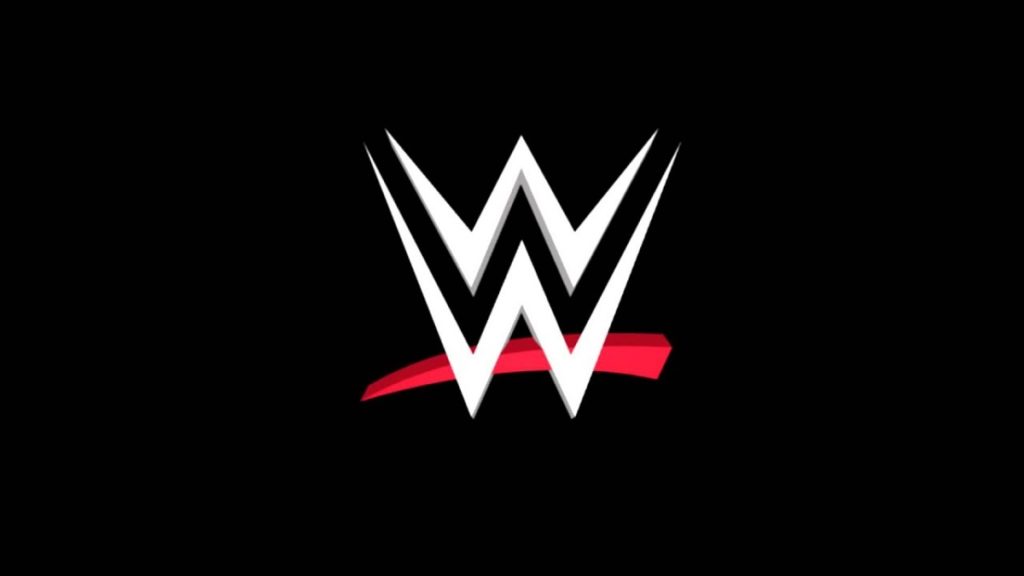 Do you think Moné will ever return to WWE? Is it more likely that Bayley leaves WWE than Moné returns? If Bayley leaves do you think she will go to Japan and join Moné in NJPW/Stardom or go to AEW? Do you think Bayley vs. Moné would be a good enough match to headline WrestleMania? Let us know what you think needs to change for Moné and other ex-WWE Superstars to want to return to WWE.
Sources: The Masked Man Show, Wrestling Inc.
KEEP READING: FINN BALOR SHOWS AFTERMATH OF BRUTAL WRESTLEMANIA 39 INJURY