Endeavor has bought out the WWE and the two will form a new company. Well, boys and girls, it has finally happened. We reported earlier that WWE and more specifically Vince McMahon was looking to sell WWE. In fact, McMahon came out of retirement primarily to sell WWE.
As of Monday morning, WWE is no longer its own independent, publicly traded company. WWE announced via their website that Endeavor Group Holdings, Inc. and World Wrestling Entertainment, Inc. have merged to form an over $21 billion global live sports and entertainment company. This is a monumental deal not only because WWE was purchased, but because of who Endeavor is and what they own. Endeavor owns the UFC so the world's biggest mixed martial arts company and the world's biggest pro wrestling company are now one company.
RELATED: THE EXTRAORDINARY JOHNNY GARGANO UPDATES NXT FANS ON TOMMASO CIAMPA'S INJURY RECOVERY
The talk prior to this merger was a sale of WWE, but the word which is being used is merger. Endeavor will own a 51 percent share of the company so maybe it is the same thing. While McMahon was looking to be bought, he was asking for $9 billion and upon the purchase/merger, WWE was valued at $9.3 billion.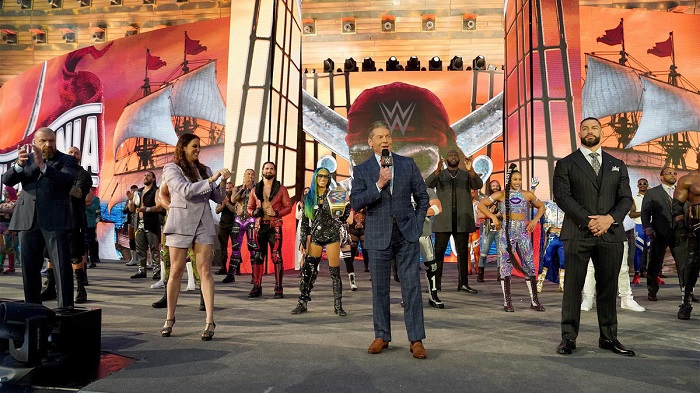 CEO of Endeavor Ariel Emanuel spoke on the deal to WWE.com and how combining the two companies can become a huge success.
"This is a rare opportunity to create a global live sports and entertainment pureplay built for where the industry is headed. For decades, Vince and his team have demonstrated an incredible track record of innovation and shareholder value creation, and we are confident that Endeavor can deliver significant additional value for shareholders by bringing UFC and WWE together."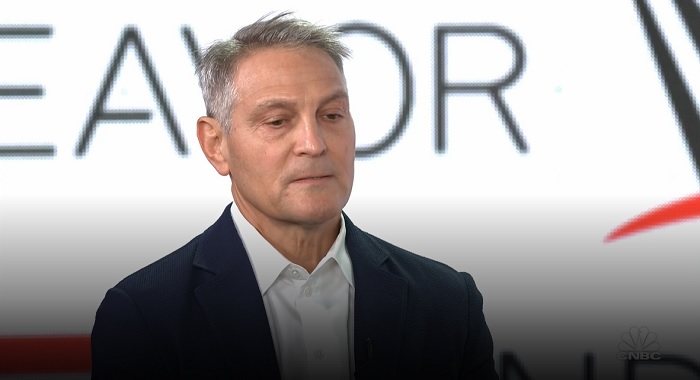 UFC AND WWE ARE NOT THAT DIFFERENT
Despite what may be commonly believed, MMA and UFC are not all that different from the world of wrestling. Extremely gifted athletes face off against other very gifted athletes in the middle of the ring. The UFC and the WWE both represent the best of the best of their sport, or in WWE's case, sports entertainment. Where the UFC gets really exciting is the feuds and personal conflicts between opponents with backstage brawls, trash-talking and underdog upsets. That is not all that different from the world of wrestling.
McMahon talked about what he thinks of the merger and what an incredible business deal this is. He stated the following:
"Given the incredible work that Ari and Endeavor have done to grow the UFC brand – nearly doubling its revenue over the past seven years – and the immense success we've already had in partnering with their team on a number of ventures, I believe that this is without a doubt the best outcome for our shareholders and other stakeholders."

"Together, we will be a $21+ billion live sports and entertainment powerhouse with a collective fanbase of more than a billion people and an exciting growth opportunity. The new company will be well positioned to maximize the value of our combined media rights, enhance sponsorship monetization, develop new forms of content and pursue other strategic mergers and acquisitions to further bolster our strong stable of brands. I, along with the current WWE management team, look forward to working closely with Ari and the Endeavor and UFC teams to take the businesses to the next level."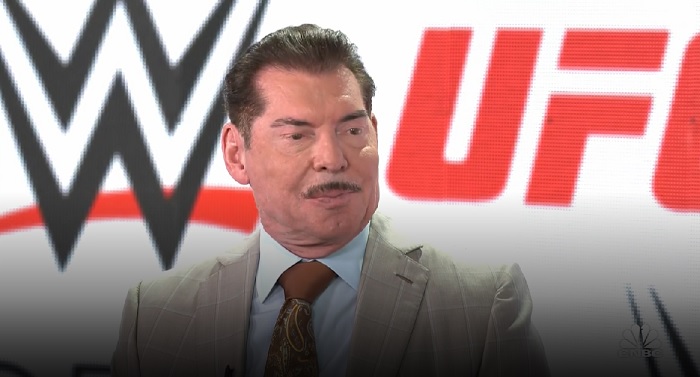 VINCE MCMAHON STICKING AROUND AND NEW JOB TITLES
It was previously unknown if McMahon would stick around with the company when it was sold. He had previously said he was willing to walk away from the company if it was required in order to be sold. However, he will be staying with the new company. Mark Shapiro will now hold the titles of President and Chief Operating Officer of the new company. Meanwhile, Vince McMahon will serve as Executive Chair. Nick Khan will now be the Co-President of WWE. Where the current Chief Content Officer Triple H stands in this new company is unknown.
RELATED: THIS POPULAR SUPERSTAR REMINDS LITA OF HER YOUNGER SELF
Triple H was supposed to take the company in a new and exciting direction, and he did make large improvements. However, with the merger, it is not known what will happen with his plans. The Endeavor side of the company could want to be very hands-on and disrupt a lot of the wrestling aspects of WWE like pushing people who bring in the most money regardless of storylines. Also, what will happen to WWE being on Peacock?
McMahon and Emanuel did a live interview with CNBC and McMahon said he did the deal now because it was time and that today is the best day of his life (sorry Stephanie and Shane but you being born isn't as important as this merger). He also said he will not be "in the weeds" of the creative process like before, but will be involved at a higher level.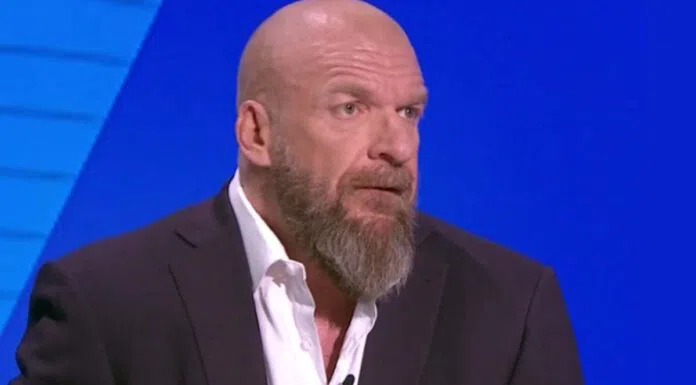 This is a shocking deal and the wrestling world is still debating if this is a dream. We will see what this means for the wrestling company and the world of wrestling at large. This could destroy WWE or make it more powerful than ever.
Is Endeavor the company you would have hoped to buy WWE? Will this merger be the best thing or the worst thing to ever happen to the wrestling promotion? Do you think this will change the landscape of American wrestling forever? Let us know if you are more excited or terrified as this merger begins to take place.
KEEP READING: DDP THINKS CHRIS JERICHO IS THIS GENERATION'S RIC FLAIR