Daisy Ridley will return as Rey Skywalker to rebuild the Jedi Order in a new Star Wars Film announced at Star Wars Celebration 2023.
At Star Wars Celebration 2023, three new Star Wars feature films were announced, including one about Rey Skywalker. Daisy Ridley is returning to the Star Wars Universe to reprise her role in a new film to be directed by Sharmeen Obaid-Chinoy. When we last saw Rey, she had just defeated her grandfather, Emperor Palpatine, and adopted her new last name in honor of Luke and Leia. The new film will take place 15 years after the vents of Star Wars: The Rise of Skywalker and focus on Rey rebuilding a new Jedi Order.
Daisy Ridley Returns as Rey Skywalker
Daisy Ridley was present for the announcement and had this to say, "My heart is pounding! I am so thrilled to be at Celebration with all of you in London. Thank you, Kathleen [Kennedy] and Sharmeen for having me back. I'm so happy to be continuing this journey."
RELATED: ILMxLAB Announce Panel Featuring Star Wars: Tales from the Galaxy's Edge – Enhanced Edition at Star Wars Celebration
Fans have been eagerly awaiting more stories centered around Rey ever since The Rise of Skywalker wrapped up her story in 2019, so the announcement of a new movie is certainly exciting news. Rey quickly became a fan-favorite character, with her strength, determination, and compassion resonating with viewers around the world. The opportunity to see her in a new adventure, learning more about herself, the force, and facing new challenges, is sure to be an epic journey.
Of course, there are also some concerns among fans. The sequel trilogy was a divisive time for the Star Wars franchise, with many fans feeling disappointed with the direction of the story and characters. Some might worry that the new film could fall into the same pitfalls as its predecessors, failing to live up to the expectations of fans and delivering a lackluster story. Hopefully, the stories will have a unified vision rather than a new vision in each film.
Sharmee Obaid-Chinoy to Direct
It's certainly a valid concern, but it's also worth noting that the creative team behind the new film has an opportunity to learn from the mistakes of the past and deliver a satisfying story that does justice to the character of Rey. The addition of Sharmee Obaid-Chinoy as the director is particularly intriguing, as she has a background in writing and directing original stories that explore themes of identity and self-discovery. It's possible that she could bring a fresh perspective to the Star Wars franchise, injecting new life and energy into the story of Rey Skywalker.
RELATED: Star Wars: The Acolyte Cast Gets Great Advice from Daisey Ridley
"I've spent the majority of my life meeting real heroes battling oppressive regimes, which is why I'm interested in a new Jedi Order," Obaid-Chinoy said.
There is no word yet on who's writing the film, but it is likely the film that was previously being worked on by Damon Lindelof and Justin Britt-Gibson. They departed the project recently and Steven Knight is currently working on the screenplay.
The announcement of a new film about Rey Skywalker has sparked excitement and speculation among Star Wars fans. With the return of Daisy Ridley and the promise of a new adventure that explores the character's past and future, it's sure to be one of the most anticipated movies of the coming years. Whether it will live up to the hype and deliver a satisfying story that does justice to the character remains to be seen, but for now, fans can look forward to seeing Rey Skywalker on the big screen once again.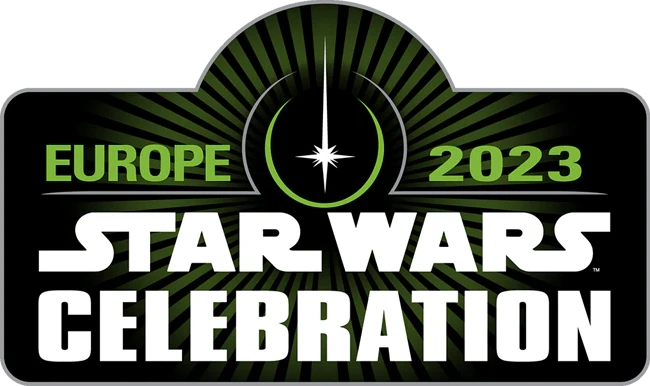 What do you think about the new Star Wars movie about Rey Skywalker? Do you think the new Jedi Order will finally correct the mistakes of the previous ones? Will Finn become the Jedi fans have expected him to become? Let us know your thoughts and theories on social media and be sure to check with us regularly for more Star Wars Celebration coverage!
KEEP READING: Embrace the Dark Side With Ravensburger's Star Wars Villainous Puzzles, Now Available on Amazon