Ravensburger reveals new Star Wars Villainous puzzles now available on Amazon.
Official Star Wars Villainous Puzzles Press Release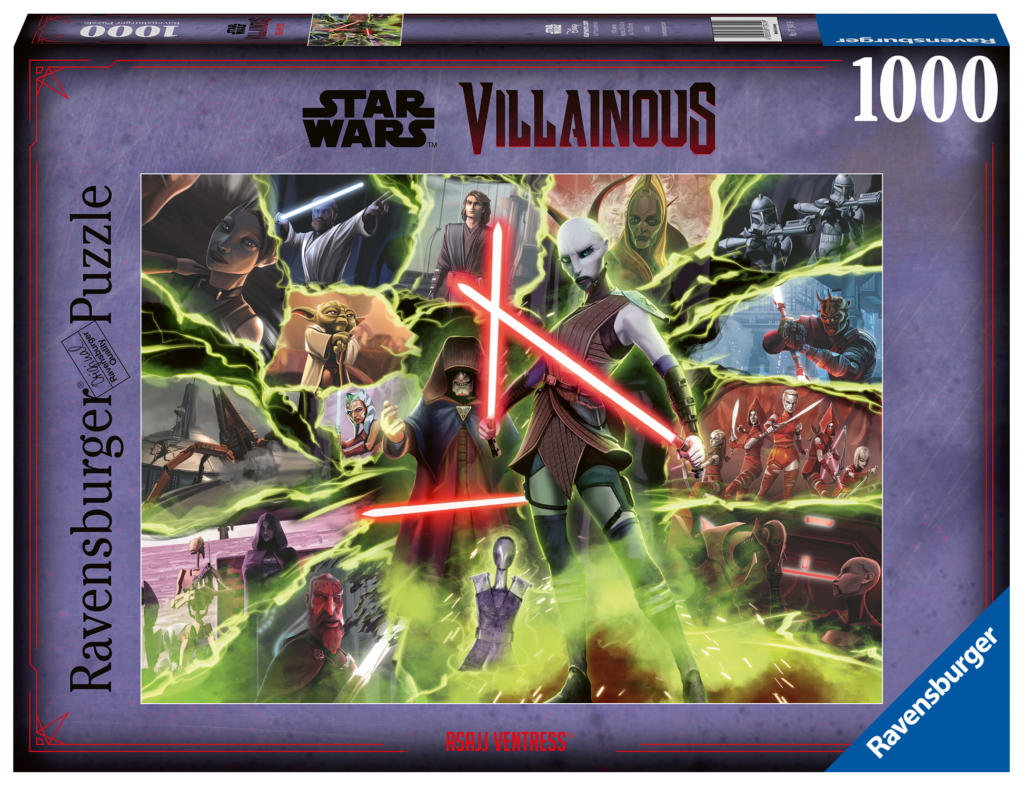 Portsmouth, NH (March 6, 2023) – The Star Wars galaxy has fallen to the dark side in a new line of Star Wars™ Villainous puzzles from Ravensburger. Inspired by the award-winning board game Star Wars (Power of the Dark Side) Villainous, these 1000-piece puzzles depict an alternate reality where heroes fall and the dark side of the Force wins.
RELATED: SKELETON CREW: EVERYTHING EVERYWHERE FILMMAKERS DIRECTED EPISODE OF NEW STAR WARS SERIES
Five iconic villains are depicted completing their in-game objectives across the puzzle series, now available for purchase on Amazon.
These five custom puzzles complement Ravensburger's Star Wars (Power of the Dark Side) Villainous game and visualize the 'what if' scenarios of Darth Vader, Kylo Ren, General Grevious, Moff Gideon and Asajj Ventress. As evil prevails and darkness defeats the light, collect (and puzzle) them all to fulfill your destiny! (Ages 14+ / $29.99 MSRP / 1000pcs)
STAR WARS and related properties are trademarks and/or copyrights, in the United States and other countries, of Lucasfilm Ltd. and/or its affiliates. © & TM Lucasfilm Ltd.
###
What are your thoughts on this? Do you plan to check out the Star Wars Villainous puzzles from Ravensburger? Let us know in the comments below. Also, be sure to follow The Illuminerdi on social media to be notified of more Star Wars news and updates like this in the future.
KEEP READING: THE MANDALORIAN CHAPTER 21 REVIEW: THE BEST EPISODE OF THE SEASON SO FAR
Source: Ravensburger