In an interview with CBR, Arrow star Stephen Amell hinted that he'd love to return to his iconic role as Oliver Queen/The Green Arrow in James Gunn and Peter Safran's DCU. The actor stated,
"I love the genre… I've said this before, but there might be more fun stuff to do with Oliver Queen. So we will see."
An Uncertain Future For Green Arrow
One of the biggest questions looming over the Peter Safran/James Gunn DCU is which characters (if any) will carry over from previous universes.  The CW's "Arrowverse" (which began with Amell's Arrow way back in 2012) was eventually comprised of that, The Flash, Supergirl, Legends of Tomorrow, Batwoman, and Black Lightening, with Ezra Miller's Flash making a cameo in the Crisis on Infinite Earths crossover event.  Once The Flash movie resets the DC film timeline in a few months, it's anyone's guess as to whether Crisis or any of the shows or characters within it will still "count" within this new status quo.
RELATED: The Flash: Michael Shannon Got Zack Snyder's Blessing For Zod's Return and Explains How the New Role Differs From Man of Steel
If Stephen Amell were to return as his CW iteration of Oliver Queen/Green Arrow from the CW show, it would suggest the other CW heroes and their adventures still occurred, convoluting this "fresh" new timeline with almost a decade's worth of baggage right out of the gate.  If Amell were to return, it would likely be a similar situation to how Viola Davis is returning as Amanda Waller in the new films despite them having a fresh continuity. 
While the Arrow show received plenty of praise in its heyday, one of its constant criticisms was the lack of humor from Oliver Queen.  With James Gunn having proven himself a massive fan of the comics, if the Green Arrow character or Stephen Amell are included in his and Safran's plans, we could get the chance to see Amell play up the more comedic side of the character most mainstream audiences aren't familiar with.
The Onscreen History of Green Arrow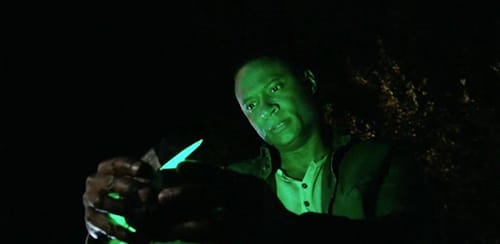 Though Stephen Amell's version of Oliver Queen/The Green Arrow is the most recognizable to most mainstream fans, he's far from the first version of the character to grace the screen.  Justin Hartley took up the bow in the later seasons of Clark Kent origin drama Smallville (which would set the template for the Arrowverse shows and other superhero dramas on television).  Initially a recurring character, Hartley joined the series main cast in seasons 8-10 of that show, by which point it had expanded beyond its original premise to become essentially a mini Justice League show previously established recurring heroes as its members. 
RELATED: The Flash Drops Breathtaking New Trailer and Poster
There was also a planned Green Arrow movie written around 2008 or so, but that never finalized.  The character also made appearances in the animated series Super Friends, Justice League Unlimited, The Batman, Batman: The Brave and the Bold, Young Justice, and Green Lantern: Beware My Power.  He also appeared in the Injustice video game franchise and the first game's 2021 animated film adaptation.
Green Arrow first appeared in More Fun Comics #73 in November 1941 and was created by Mort Welsinger and George Papp.  He has had several major storylines throughout the comics and experienced a huge jump in popularity throughout the 2010s as a result of the Arrowverse.  As of this writing, it is unknown whether Green Arrow will appear in thee DCU or if Stephen Amell will play him.  Speaking for myself, I'd love to see Amell come back and hit the target for a whole new generation of fans.  We shall see….
What are your thoughts on Stephen Amell's comments regarding his return to the roll of Oliver Queen?  Would you want to see him don the hood once again?  What was your favorite season of Arrow?  Let us know on our social media.
Source: CBR
KEEP READING: How Many Post-Credits Scenes Does Guardians of the Galaxy Vol. 3 Have?