The Flash has premiered at CinemaCon with rave social media reactions from critics, with some calling it one of the greatest superhero movies of all time. Directed by Andy Muschietti and written by Christina Hodson, the movie will blend two distinct DC Universes into one: the "Snyderverse," with the inclusion of Ben Affleck's Batman and Michael Shannon's General Zod, and the "Burton-verse," with Michael Keaton's Batman being a key figure in Barry Allen's (Ezra Miller) journey to save his mother. Additionally, Sasha Calle will also be a part of the cast as Supergirl, making her DCU debut before the universe "resets" after the events of this film.
As mentioned above, The Flash will mark the return of Michael Shannon's General Zod. With the DC Universe in shambles, a rift in the timeline has allowed him and Faora-Ul (Antje Traue) to return to likely enact the same plan he wanted to do in Man of Steel. In that film, Zod was brutally slain by Superman (Henry Cavill) in an attempt to save as many humans as possible. But now that Superman no longer exists, Zod has the opportunity to do what he always wanted.
RELATED: The Flash Drops Breathtaking New Trailer and Poster
Michael Shannon Received Zack Snyder's Blessing to Reprise His Role as Zod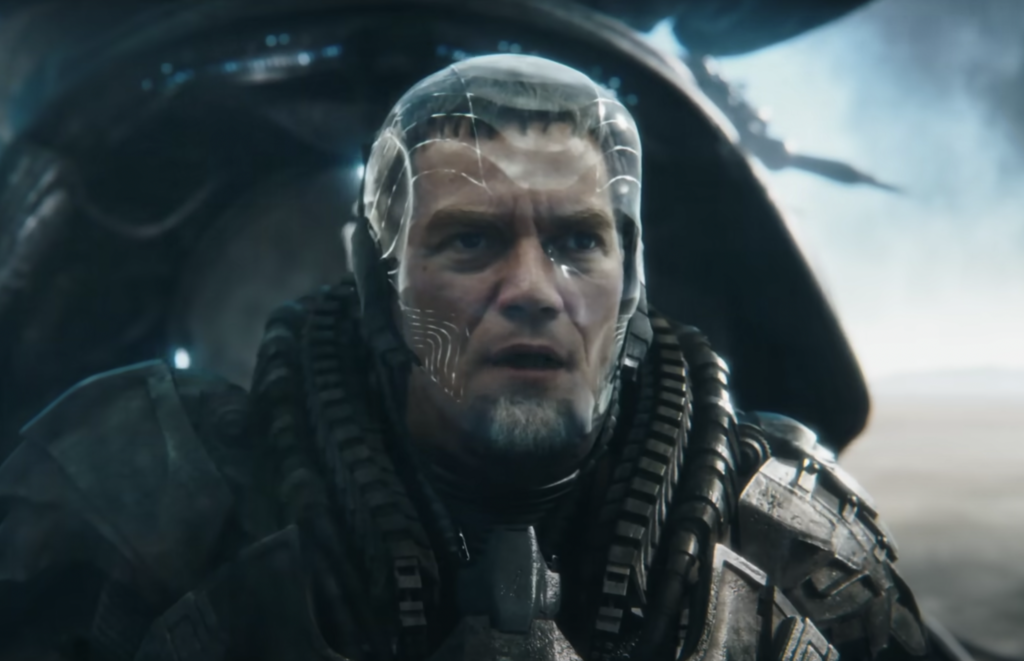 In a recent interview on the Bingeworthy podcast (via The Playlist) to promote the Emmy campaign of George and Tammy, Shannon briefly touched upon returning to Zod in The Flash. Initially admitting that he was hesitant to do it again after what happened with Zack Snyder, Shannon discussed with Andy Muschietti that he only wanted to do it if Snyder gave him his blessing. The actor also discussed how this iteration of Zod will differ from his take on the character in Man of Steel. Check out what he said on the matter below:
"I was hesitant [to come back] because I wasn't really happy about what happened to Zack Snyder in that whole deal. And I really love Zack. The fact that Zack asked me to play that part to begin with – that's probably the biggest surprise of my career. It almost felt like a practical joke. I was like, 'You're kidding me, right?'

But I talked to Andy [Muschietti] about it, and I liked Andy, and I said, 'Andy, look – I just want to get Zack's blessing on this because it just doesn't feel right without that.' And Zack, to his credit, was very understanding. He gave me his blessing, and I went to do it. I loved Andy, too. I loved working with Andy. They're both super creative guys. Andy's an amazing artist. He would just make these drawings when I was sitting there talking to him. I'd look over and say, 'Hey, can I keep that?' and he'd go, 'Sure!' and sign it and give it to me.
But, you know, it's just really different – these kind of multiverse situations," said Shannon. "The story is a lot more all over the place, you know? And I feel like I mainly exist in 'The Flash' as, like, an obstacle or a problem. Whereas, in 'Man of Steel,' it was more of a story. Like, 'The Flash' is definitely about The Flash – as it should be. So, it's not as in-depth."

RELATED: The Out-Laws Hilarious 1st Look and Release Date

What To Expect From Zod in The Flash
While little is known about Zod's role in The Flash, audiences should expect him to have a pivotal role in the movie. The trailers make him look like the film's primary antagonist, but that could be a ruse, and an alternate version of Barry Allen could actually be the film's real villain. Still, Zod's appearance in The Flash could be the catalyst of the DCU's universe reset, where the first villain of the DCEU appears for one more time to "reset" many elements that will lead to the introduction of the DCU's new Superman.
Zod's reappearance in The Flash may confirm that the universe where Supergirl lives does not have a Superman and that the Cavill's Superman never existed due to the "universe reset." This could be the most plausible theory with Shannon's reprisal of one of his most iconic roles in The Flash. And as Shannon explains, this version of Zod is more of a problem to solve rather than the main drive for Kal-El's fight to save the world. Zod is theoretically dead, but what would happen if he were to come back and attempt to finish what he started? That would create lots of jumbled timelines, which The Flash could showcase.
The Flash releases only in theatres on June 16.
About The Flash
Release date: June 16, 2023 (North American), June 14, 2023 (Internationally)
Director: Andrés Muschietti
Screenplay by: Christina Hodson
Story by: John Francis Daley, Jonathan Goldstein, Joby Harold
Producers: Barbara Muschietti
Cinematography: Henry Braham
Costume design: Alexandra Byrne
Produced by: DC Studios, Double Dream, The Disco Factory
Distributed by: Warner Bros. Pictures
Cast: Ezra Miller, Sasha Calle, Michael Shannon, Ron Livingston, Maribel Verdú, Kiersey Clemons, Antje Traue, Michael Keaton, Ben Affleck

Logline
Worlds collide in "The Flash" when Barry uses his superpowers to travel back in time in order to change the events of the past. But when his attempt to save his family inadvertently alters the future, Barry becomes trapped in a reality in which General Zod has returned, threatening annihilation, and there are no Super Heroes to turn to. That is, unless Barry can coax a very different Batman out of retirement and rescue an imprisoned Kryptonian… albeit not the one he's looking for.

Ultimately, to save the world that he is in and return to the future that he knows, Barry's only hope is to race for his life. But will making the ultimate sacrifice be enough to reset the universe?
What do you think about Zod's role in The Flash? Do you think there's more that the trailer doesn't show in relation to its main antagonist? Let us know in the comments below, and be sure to follow us on social media!
Source: Bingeworthy
KEEP READING: Champions' Ernie Hudson Shares The Heartwarming Woody Harrelson Moment That Convinced Him This Movie Is Special: Exclusive