Have you ever wished you had a more adventurous life? Have you ever been bored of the monotony of the daily routine? Would you like to spice up your day-to-day a bit more to feel younger and freer? That is the core question that Elizabeth Olsen's Candy Montgomery asks herself in 1978 after she starts to re-examine her own life, whose wild activities by the beginning of Love and Death include singing in the church's choir and playing volleyball with the other members of the congregation.
Those feelings one day morphed into sexual attraction towards Jesse Plemons' Allan Gore, who is also married with children. One day, she courts him and asks, point-blank: Have you ever thought of having an affair? And with that, the entire narrative kicked in.
Overall thoughts on Love and Death
Love and Death is the latest miniseries from The Undoing and Big Little Lies writer/creator David E. Kelly, and tells the true story of the crime that ensued after this affair was initiated. The story is not exactly new — just last year it inspired another series, Hulu's Candy, starring Jessica Biel, and bits from it can be found in almost any true crime series. Kelly's writing and Lesli Linka Glatter's direction manage to keep the tension up and our investment in the characters, but with the first three episodes it's still hard to answer the central question that surrounds the entire project. Why?
Watching the first episode, one could think that the message is "Be wild. Be adventurous." At what cost, though? That is slightly blurred out with the second and third episodes, which introduce new dramatic elements into the fold as the plot thickens. (The pair of writer and director do manage to keep the show well structured and at a consistent pace, which is quite refreshing considering everything else that is coming out.)
RELATED: The Mandalorian Chapter 24 "The Return" Review: A Solid Finale to an Uneven Season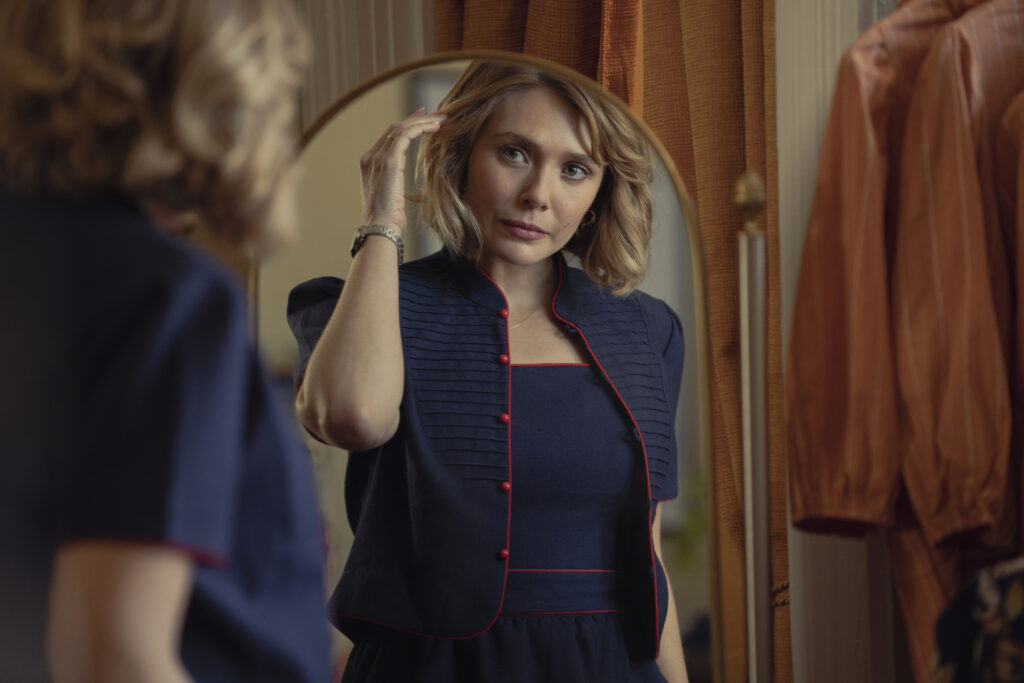 Maybe it's a bit early to ask the question, but it's probably an appropriate one when wondering whether to click on "Next Episode" or not. With that being said, though, I ate them up because of two fundamental things. First, it's the writing, and particularly, how well the characters are brought to life.
They feel alive and even if the experience of having an affair and using it to revitalize yourself is not something that all of us can relate to, David E. Kelly usually is able to find something in each character we can cling to. For Candy Montgomery, it's the feeling of wanting more out of life — in fact, this is something that comes close to home after experiencing a worldwide pandemic not that long ago; for Allan, it's feeling burned out because of everything his life at home asks of him with little in return. And so on.
RELATED: Beau is Afraid Movie Review: Ari Aster's 179-Minute Long Absurdist Farce Will Piss You Off. Good.
Love and Death heavily relies on the performances to work
But what makes Love and Death stand out is the acting. Jesse Plemons is truly one of the great actors of his generation, and his performance here is yet another absolute knockout. Elizabeth Olsen has also been proving her worth in the last few years, be it in Wind River or even Disney Plus' WandaVision, but this is probably her best work to date.
While her modern looks never really blend into the late 1970s aesthetic, despite the wig work on display, she drives the entire series almost by herself. (Plemons is technically co-lead, but it's Olsen who the story is centered around.)
Their chemistry is also quite powerful, especially in the first episode and a half, and Linka Glatter managed to make several scenes feel quite erotic but never uncomfortable to watch, which is a fine line to walk.
David E. Kelly is a writer who likes to present a story and make the audience question everything about the way they see the world. That's what he attempted to do with The Undoing, where he tested us to see for how long we would side with Hugh Grant, and he may be attempting something similar here, by making us wonder for how long we would consider having an affair before we cross it off. The way he wrote those scenes, and how Linka Glatter later shot them, is just another tool in the box for him.
Final remarks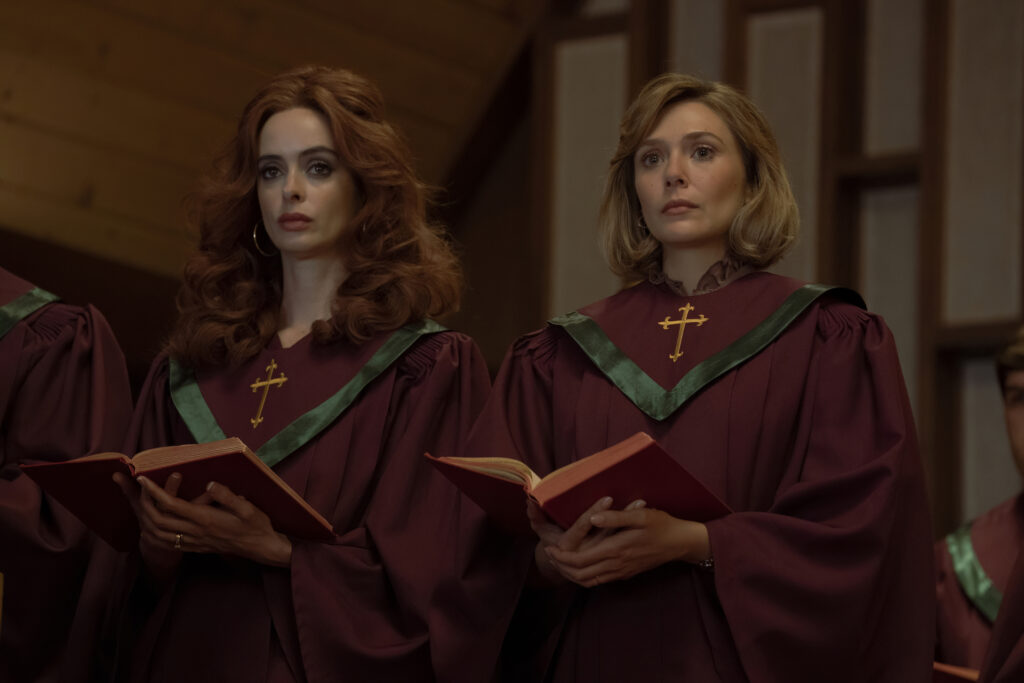 All in all, I deeply enjoyed the first three episodes, and it was actually a good idea to release them together on launch day. While they almost represent the first half of show, we don't really get a sense of what we are seeing until we get knee-deep into it, with the second or even the third episode (which really mirror each other, in a way). The third episode also ends with a powerful cliffhanger that true-crime fans will eat up, and that some of the regular audience might not necessarily see coming.
The first three episodes of Love and Death are currently available to stream on HBO Max — the platform is soon to be rebranded as Max. The next four will be coming out once a week every Thursday through the end of May, and we will be here recapping what (or who) went down.
Have you seen the series already? Are you looking forward to it? Let us know by dropping us a comment on our social media, and stay tuned for our discussions of the rest of the episodes! We're always watching.
KEEP READING: BEEF Review – When Rage is This Rare and Well Done It Is Delicious