Ready or not, the Guardians trilogy is coming to an end, with Guardians of the Galaxy Vol. 3 hitting theaters later this week.
What James Gunn did within the MCU can't be overstated. He took a ragtag team of comic-book nobodys and turned them into household names. Now, everyone's flocking to theaters, prepared to burst into tears if this is the last time we see a certain talking raccoon on the big screen.
It shouldn't surprise anyone that, throughout three movies, Gunn and everyone involved in Guardians have formed a tight-knit family. While their time exploring the cosmos of the MCU may be over, no one's shutting the door on working together again.
Wherever Whenever James Gunn Needs Him, Chris Pratt Is There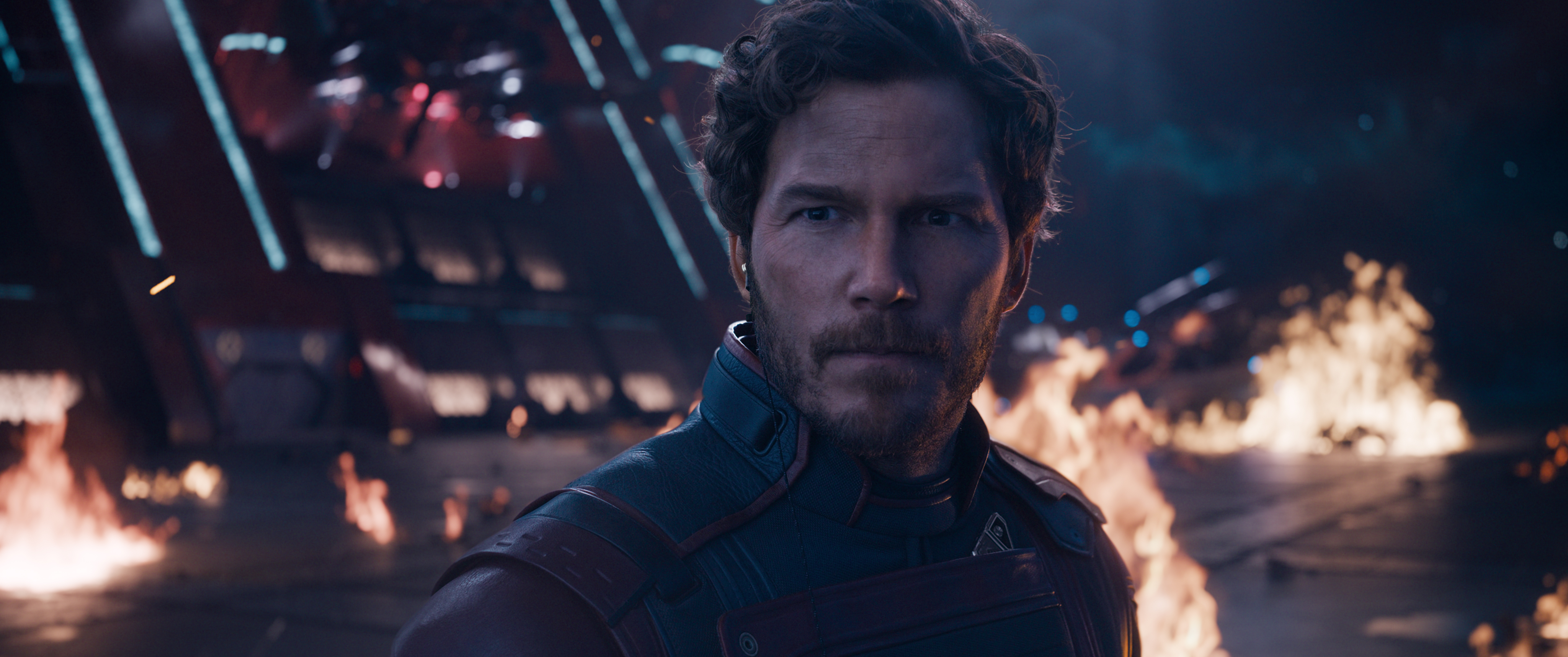 RELATED: Kevin Feige Talks About Why the Guardians of the Galaxy Feel Incredibly Unique in the MCU
During the Guardians of the Galaxy Vol. 3 press conference, moderator Nathan Fillion asked Chris Pratt if he would "do three more," purposefully leaving the question vague. Pratt replied, saying he wouldn't hesitate to work with James Gunn again.
Nathan Fillion: Now, I'm gonna ask you a question. Oh, wait, be true. Look at James… Now look away. Pretend he's not here. Would you do three more?
Chris Pratt: Three more movies with James?
NF: That's what I said.
CP: Oh, certainly. Yes, of course.
NF: Elaborate, please.
CP: Elaborate on what the movies would be or why I would do three more movies? Spoilers.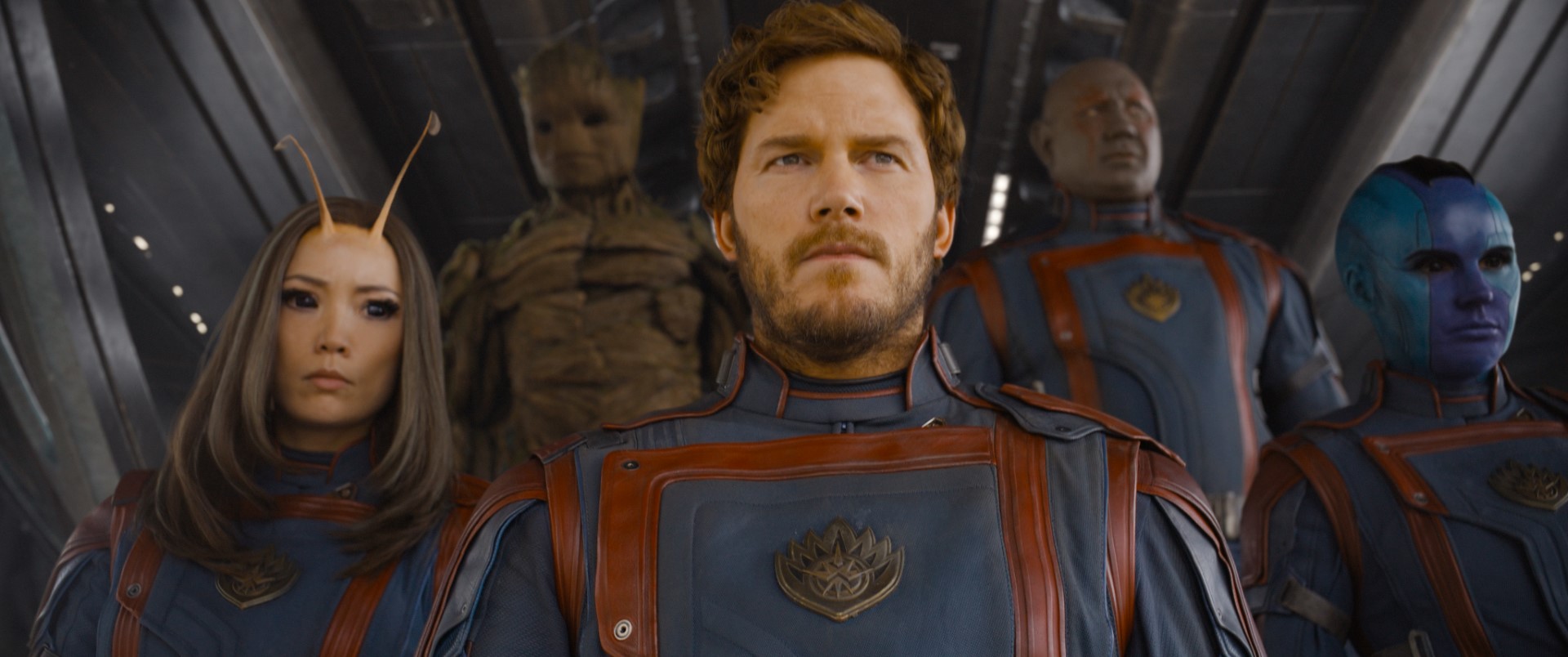 First of all, I would love, I'd jump at the opportunity. Making movies is really fun.
When you get to do it with people that you love, it's even more fun. That's the journey, right?

The destination, it sometimes sucks. You have this time with all your friends and you get together and you work hard and then you see the movie and you're like, 'Boy, that movie sucked, but hey, that was a lot of fun to make it.'

With James, it's been, both the journey and the destination have been glorious. The films are incredible. I don't know how he does it. And so, just selfishly, I'd be willing to deal with a terrible journey to get to this destination. But it happens to be an incredible journey as well.

It's a lot of fun. We're laughing. We really get each other, support one another. Not just James, but you're asking me if I would do something with James, but I'd work with any of these folks.

Chris Pratt, Guardians of the Galaxy Vol. 3 Press Conference
RELATED: Guardians Vol 3 Chris Pratt Explains How Depressingly Lost Star-Lord Is
While it's not surprising, Chris Pratt being willing to drop everything to work with James Gunn again shows why Guardians of the Galaxy means so much to so many. The cast became a family during the trilogy, and it's evident in their on-screen chemistry.
With Gunn focusing on the DCU for the foreseeable future, could we see Pratt jump universes too?
Guardians of the Galaxy Vol. 3 releases exclusively in theaters May 5, 2023.
About Guardians of the Galaxy Vol. 3
Release date: May 5, 2023 (USA)
Director: James Gunn
Writer: James Gunn
Executive Producers: Kevin Feige, Victoria Alonso, Louis D'Esposito, Simon Hatt, Nikolas Korda, Sara Smith
Co-Producers: David J. Grant, Lars P. Winther
Cinematography: Henry Braham
Music by: John Murphy
Production Company: Marvel Studios
Distributed by: Walt Disney Studios Motion Pictures
Cast: Chris Pratt, Zoe Saldana, Dave Bautista, Karen Gillan, Pom Klementieff, featuring Vin Diesel as Groot, Bradley Cooper as Rocket, Sean Gunn, Chukwudi Iwuji, Will Poulter, Maria Bakalova
Synopsis: In Marvel Studios' "Guardians of the Galaxy Vol. 3" our beloved band of misfits are settling into life on Knowhere. But it isn't long before their lives are upended by the echoes of Rocket's turbulent past. Peter Quill, still reeling from the loss of Gamora, must rally his team around him on a dangerous mission to save Rocket's life—a mission that, if not completed successfully, could quite possibly lead to the end of the Guardians as we know them.
Are you excited about Guardians of the Galaxy Vol. 3? Where would you like to see Chris Pratt and James Gunn team up again? Do you think there's a role for him in the DCU? Let us know your thoughts and reactions on social media!
KEEP READING: Superman: Legacy's James Gunn Reveals His Intriguing Criteria for Casting The Man of Steel In DCU Reboot