Despite having done it for almost a decade now, and as he gets ready to work on the genre for another 8-10 years for a rival studio, Guardians of the Galaxy Vol. 3 writer-director James Gunn confessed recently that he usually feels nervous when introducing comic-book characters in a film.
James Gunn During the GotG Vol 3 Press Conference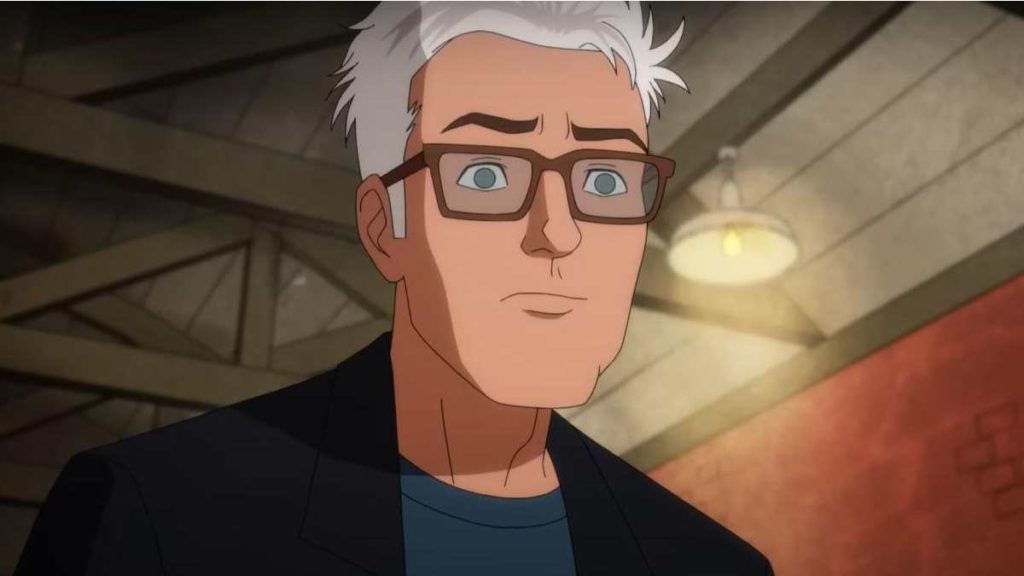 This was James Gunn's confession during the press conference for the film when asked by moderator Nathan Fillion about his "mission statement" when tackling each of these movies:
NATHAN FILLION: "What's your mission statement when you attack these movies? I mean, these are characters that are much loved, stories that are already out there. There's people out there who are so steeped in this lore. It has to make you nervous approaching the subject matter."

JAMES GUNN: "It always does. It always makes me nervous. But the goal has always been to do justice to the audience members who have loved these characters their whole lives and to audience members who've never heard of these characters or who've heard of them for the first time in the trailer in the poster, which for Guardians in particular was certainly the majority of the audience.

Now, on the flip side of that, there are people who go, well, people don't really know the Guardians, so you really have a lot of leeway to do new things, which you do, but James was constantly going to the comics and constantly referring to the comics and constantly building off of the storylines. So people who did know these characters from the more recent run at the time or the early run saw things they could get excited about. And just as important, people who never heard of this crazy space band with a tree and a raccoon. It keeps it very satisfying."
RELATED: James Gunn Reflects on His Miraculous 12 Years With the Guardians of the Galaxy
James Gunn is about to get very nervous
While it may sound crazy at first, it's logical that James Gunn may have hesitation when taking on each of these gigantic movies. His previous film to Guardians of the Galaxy cost $3M, and while the storytelling and his approach to it should remain the same, the scope of these productions and the stakes of each one of them is undeniable. Not to mention the fact that he now has the responsibility to introduce a lot of characters that other people have created to a whole new audience, which means he must honor what the original creators intended, as well as what the comic-book readers saw in them growing up.
While the first Guardians may not have suffered as much from that, given that it was about a group of absolutely unknown characters to 99.9% of the public who bought a ticket to see the movie, it still had to introduce Thanos, a character more people knew and who was going to be a big personality in the MCU. The second movie had a more self-contained story, while still dealing with a lot of ramifications going forward for the characters, and now, in the third film, he also had the responsibility to introduce Adam Warlock, a beloved member of the Marvel Comics roster who will surely have a major role to play in the Marvel Universe going forward.
RELATED: Kevin Feige Talks About Why the Guardians of the Galaxy Feel Incredibly Unique in the MCU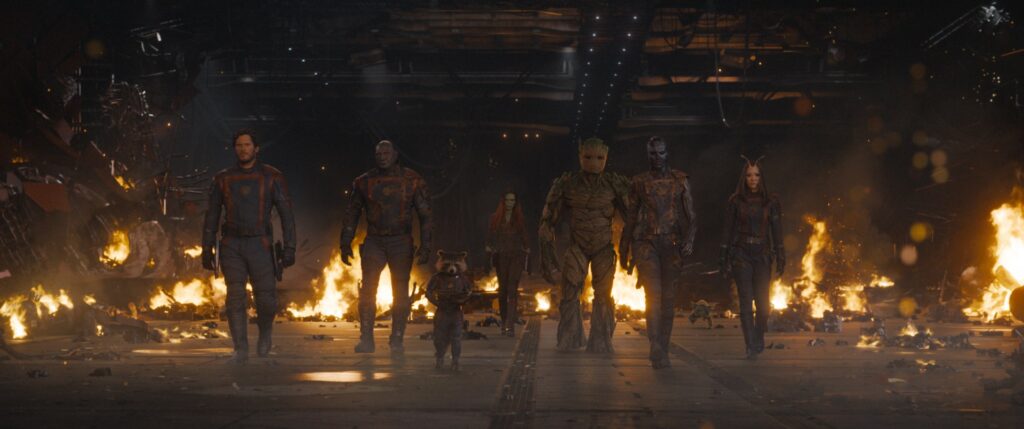 But even then, Warlock's screentime in the film seems to be rather limited and Kevin Feige and his team can still course-correct moving forward if a different storyline fits better — think of Thanos in Avengers: Infinity War, who barely resembled the character in Guardians. However, he has now been tasked with putting together an entire cinematic universe from scratch, and will be writing and directing a Superman film, a character that he has a deep connection to. While most of us saw it as a foregone conclusion he would be directing the film as well, it's obvious he took some time to think about it before making the decision.
All of this simply makes James Gunn a unique filmmaker, in that he puts passion and creativity over a paycheck — think that he turned down directing Superman in favor of The Suicide Squad back in 2018 because he "didn't have a take". Now he does, and we cannot wait to see it brought to life.
Guardians of the Galaxy Vol. 3 releases exclusively in theaters May 5, 2023.
About Guardians of the Galaxy Vol. 3
Release date: May 5, 2023 (USA)
Director: James Gunn
Writer: James Gunn
Executive Producers: Kevin Feige, Victoria Alonso, Louis D'Esposito, Simon Hatt, Nikolas Korda, Sara Smith
Co-Producers: David J. Grant, Lars P. Winther
Cinematography: Henry Braham
Music by: John Murphy
Production Company: Marvel Studios
Distributed by: Walt Disney Studios Motion Pictures
Cast: Chris Pratt, Zoe Saldana, Dave Bautista, Karen Gillan, Pom Klementieff, featuring Vin Diesel as Groot, Bradley Cooper as Rocket, Sean Gunn, Chukwudi Iwuji, Will Poulter, Maria Bakalova

Synopsis
In Marvel Studios' "Guardians of the Galaxy Vol. 3" our beloved band of misfits are settling into life on Knowhere. But it isn't long before their lives are upended by the echoes of Rocket's turbulent past. Peter Quill, still reeling from the loss of Gamora, must rally his team around him on a dangerous mission to save Rocket's life—a mission that, if not completed successfully, could quite possibly lead to the end of the Guardians as we know them.
What do you think of James Gunn's comments? Are you equally excited about what he could bring to the screen with Guardians of the Galaxy Vol. 3 and later Superman: Legacy, or are you slightly worried about them? Let us know on our social media, and stay tuned for more from the press conference!
KEEP READING: Blade: True Detective Writer Tapped To Re-Write Marvel Vampire Romp