It's been quite a journey for the entire cast and crew of the Guardians of the Galaxy movies, especially director James Gunn. It all started with a movie that most pundits predicted would be the first bomb in the MCU, and instead was one of the first few that initiated a change of pace for the franchise, not only by introducing now-beloved characters but also by bending genres and highlighting creativity and story over splashy action sequences, which were also in the movie.
RELATED: GOTG Vol 3 Director Shares the Saddest Part of All This
Making the third film was definitely not an easy task, as the history books will reflect, though most of the issues came way before cameras started rolling. It will definitely be one that James Gunn will remember for a long time, as it was his firing from Disney in 2018 that led him to do The Suicide Squad, Peacemaker, and then to start writing a Superman script that ultimately morphed into co-heading DC Studios for Warner Bros. Discovery.
James Gunn's personal journey with the Guardians
During the press conference for Guardians of the Galaxy Vol. 3, Nathan Fillion, who was moderating, asked James Gunn to expand upon his personal history with the films and how it's all led to this moment:
"[I started working on Guardians] about almost 12 years ago, I think that I was first hired on, but you know. There's no way you could have dreamed how it would turn out. Well, you know, listen, the thing is, is that people think of making a movie from the perspective of what it's become culturally.

I mean, I could have dreamed it. I'm not gonna lie. I had hopes. I felt really good about it from the beginning. I felt like we were doing something different. I felt like, you know, the world kind of needed a space fantasy that was different from ones we had seen before. So I was very pleasantly surprised when my greatest hopes did come true. But I think in terms of the story that we were telling over the three movies, I think that I did have sort of a sense of how it was gonna go from the beginning. Three movies, 10 years."

– James Gunn –
RELATED: Guardians of the Galaxy Vol. 3 Team Shares Hilarious and Touching Pom Plane Story
He also added how much his experiences working on the film have changed him, and not just because of what happened in 2018:
RELATED: Antonio Banderas Rumored To Be Up for Galactus in Marvel's Fantastic Four Movie
"Well, I think it's just, it's changed me in so many ways. I mean, everything I've learned from Kevin [Feige] and [Louis D'Esposito], I think also in terms of just this family of people, I've been really good at hiring non-jerks. That's true. Not only non-jerks, but people who are actually positive, compassionate, loving kind people. And so I've just grown incredibly close to these people. I really love them. And it makes making movies a much more pleasant experience.

So my main memories are not going to the premieres or going on these press junkets. It's being on set and having the little moments. It's doing bits with Chris [Pratt] in between sets. It's talking to Sean [Gunn], watching Chuck turn in an amazing performance, goofing around with Pom [Klementieff] wondering what the hell she's talking about. Like, these are the moments."

– James Gunn –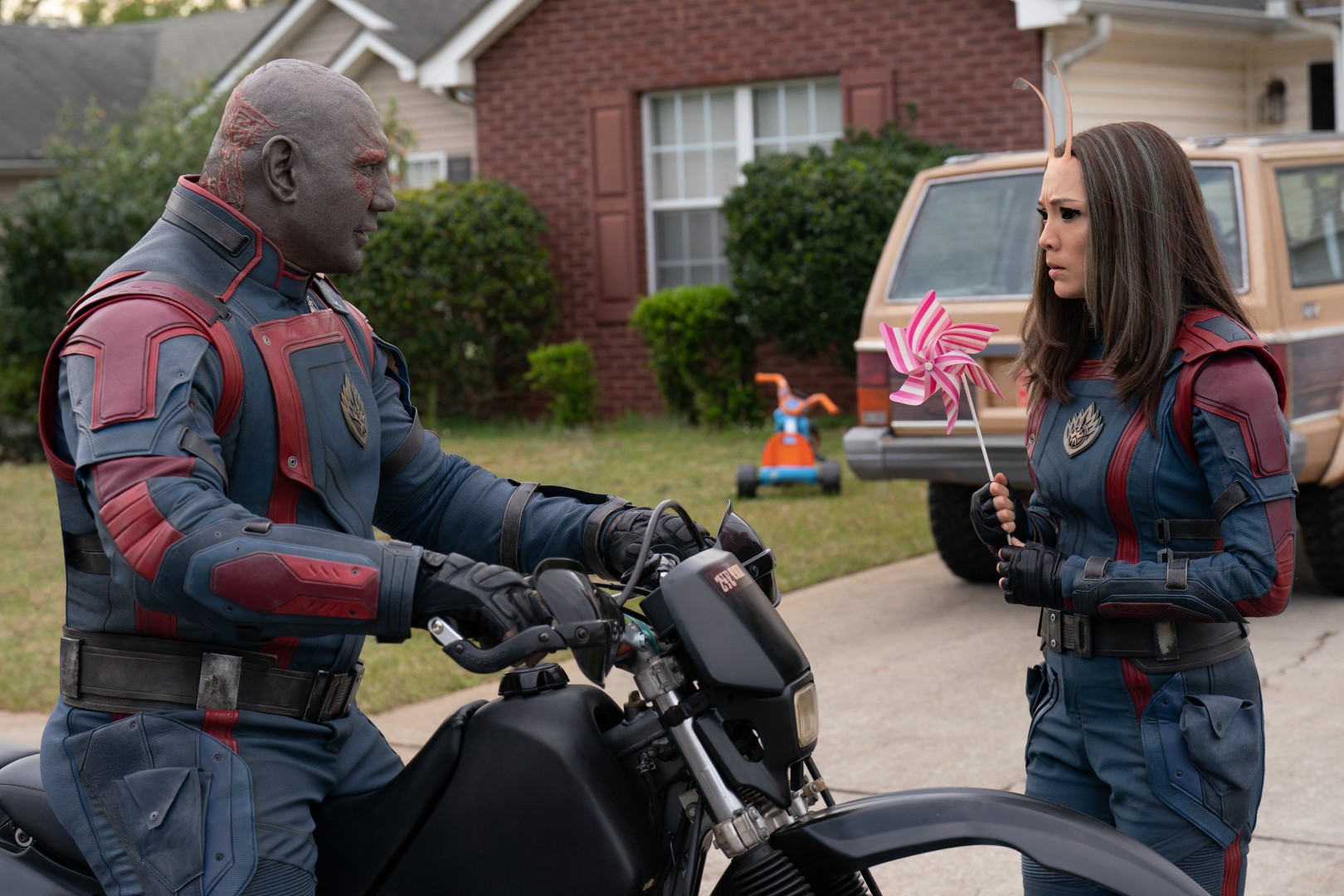 It's definitely evident that the cast and crew love James Gunn as much as he loves them. Back in 2018, it was the entire cast who worked both behind the scenes and out in public to undo Alan Horn's decision and bring him back into the director's chair. They even threatened to walk out.
And now, many of them will probably be carried over to DC Studios, if for no other reason than Gunn simply likes working with his friends and loved ones. He has also hinted multiple times that it will happen; even Klementieff said she's had meetings with Gunn about playing a specific (but unnamed) character in DC.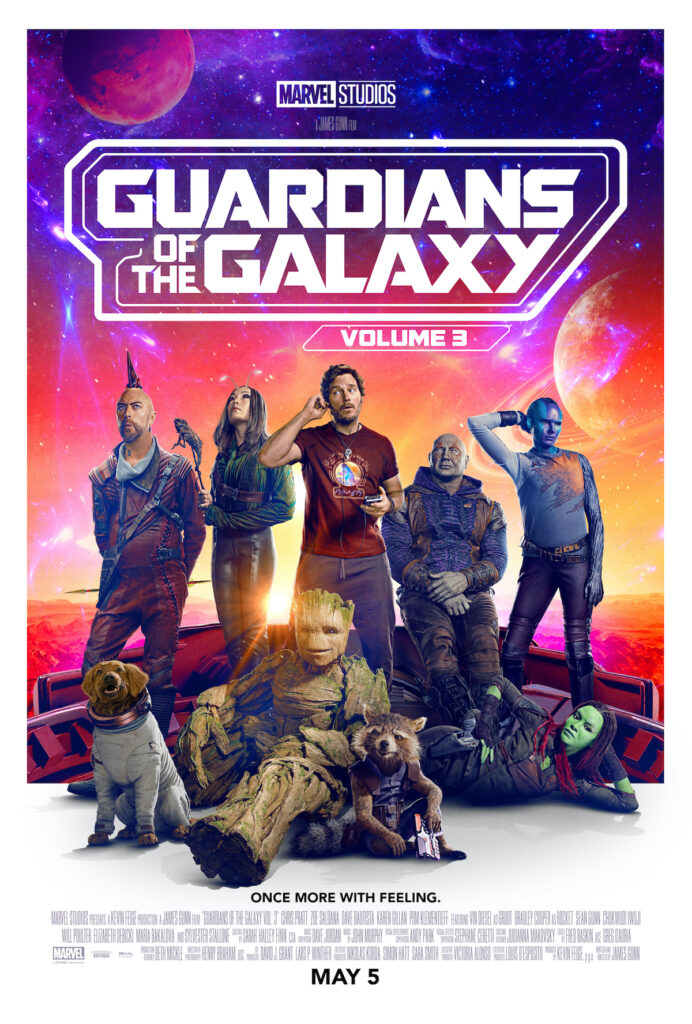 Guardians of the Galaxy Vol. 3 opens in theaters May 5. Do you have your tickets already? What do you make of James Gunn's comments? How do you feel about James Gunn's move to DC? Have you been checking out the reviews? (You can read ours in the link below.) Let us know on our social media, and stay tuned for more from the Guardians of the Galaxy Vol. 3 press conference!
KEEP READING: Guardians of the Galaxy Vol. 3 Review – Bookends the Best Super Hero Trilogy Ever
Source: Twitter