Trinity Fatu formerly known as Naomi in WWE finally breaks the silence on her sudden WWE exit.
Fatu and Sasha Banks, now known as Mercedes Moné, walked out of Raw on May 16, 2022. They were the WWE Women's Tag Team champions at the time. WWE stripped them of the championships as they decided what to do with the pair.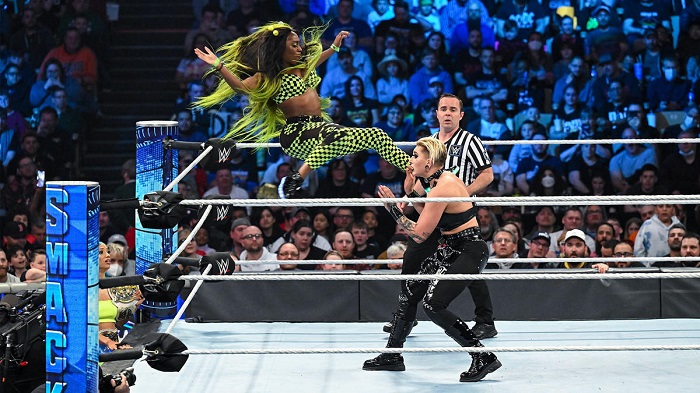 The rumor for Fatu and Moné's exit was over creative differences, but neither spoke on that night for a very long time. All news on their exit came from WWE and anonymous sources.
RELATED: Saraya Shares Her Big Fears Of Returning To The Ring
However, we can now finally get the other side of the story or at least Fatu's side. On a recent episode of Busted Open, Fatu shared her reasons for walking out of WWE.
"I really was going through a lot, just felt very stagnant and I wasn't happy," Fatu said. "Ultimately, I left that day because of the way I was talked to and handled. Everything just kind of broke me that day. It had nothing to do with anything else, anybody else, but that was just it. I had to. And to go through the backlash, the negativity, and the lies, and the rumors, and to also just feel lost, it broke me.

It was probably the lowest I ever felt in my life. But going through that, it made me reset and face it head on and figure out how to learn from this experience, grow from it, and just find myself again." H/T To Wrestling Inc. For Transcription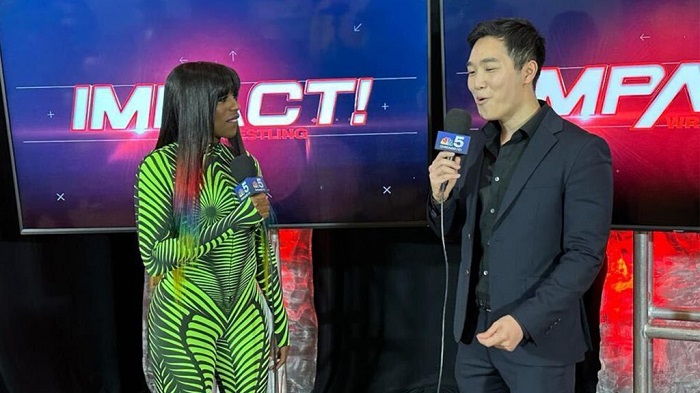 Couldn't Make A WWE Return Happen
Contract negotiations for both Moné, Fatu and WWE went on for a long time, but WWE and the two women could never come to an agreement. During her time out of wrestling she started to wonder if she would ever come back to it.
Moné debuted in NJPW earlier this year and Fatu returned to wrestling as well.
RELATED: Sasha Banks Makes Huge NJPW Debut And Return To WrestlingSaraya Shares Her Big Fears Of Returning To The Ring
On April 28 Fatu made her IMPACT Wrestling debut under the Trinity ring name when she defeated KiLynn King and the episode will air on this week's Impact!
Fatu talked about what her life has been like for the past year and what her debut in IMPACT was like.
"So much has been going on. This last year of my life has been really life-changing in all the right ways," Fatu said. "It sent me on a whole new chapter in my career and also in my personal life. It just really shook things up, and I'm here." H/T Wrestling Inc.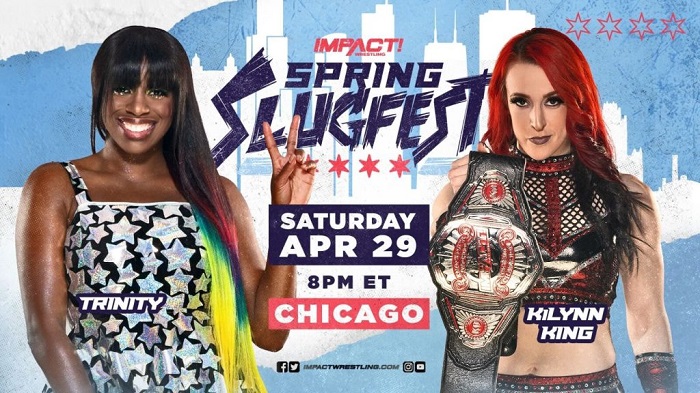 First Time Outside WWE
Fatu has not wrestled for any promotion aside from WWE and its feeder promotion FCW at the time which became NXT.  She had wrestled for WWE for 13 years.  She went from a manager who would dance during matches to becoming one of WWE's top women's Superstars.  During her time with WWE she won WWE SmackDown Women's Championship twice and Women's Tag Team Championship.
Since Fatu is now officially with IMPACT she was asked by Mickie James what her goal is in IMPACT. She wasted no time in saying she was going after the top prize.
"Girl, you know. The Knockouts World Championship," Fatu said. "I want to work my way up from the bottom all the way to the top, no matter how long it takes, whatever I need to do, whoever I need to go through. I'm ready for that journey."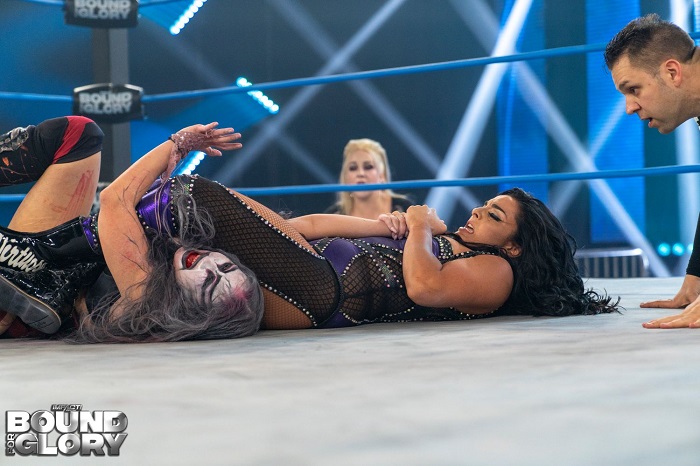 Overcoming Some Dangerous Women
The current Knockouts World Championship is far from a pushover.  The current champion is Deonna Purrazzo and she doesn't want to let go of her championship, especially to some ex-WWE person.  The rest of the IMPACT women's division is just as dangerous as women like Tasha Steelz, Jordynne Grace and Mickie James once she returns from injury are all hanging around.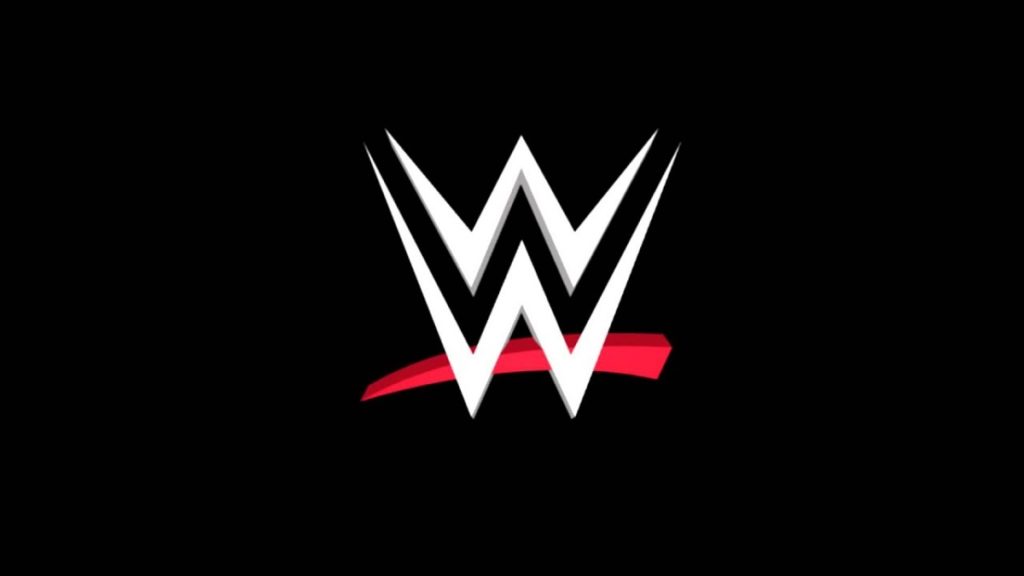 What do you think of Fatu joining IMPACT?  Were you hoping she would join AEW, NJPW or return to WWE?  Do you think she will do well in IMPACT or would AEW or NJPW have been better for her?  Do you think she will become Knockouts champion?  Let us know who you are dying to see her face in IMPACT on social media.
Sources: Wrestling Inc., Busted Open, Wrestling Inc., Wrestling Inc.
KEEP READING: AEW's Matt Hardy Comments On WWE's New Championship And Cody Rhodes