After its three-episode premiere last week, Love and Death returns with an absolute nail-biter, and possibly Elizabeth Olsen's Emmy submission. We finished the third episode with a cliffhanger if there ever was one, and the fourth episode, which is written by David E. Kelly and directed by Lesli Linka Glatter once again, picks up right where the previous one left off.
Since this is a true crime story that has already been adapted to the screen, the word "spoiler" probably is a bit questionable, but since many readers might not be familiar with what happened and perhaps even the core premise of the show, we will keep specific plot details about the episode for the spoiler section of the article.
RELATED: Sisu Movie Review: An Action-Heavy Picture With Very Little Thrills
Watching this episode, it's quite clear why HBO Max decided to release the first three as a bundle, and then make us wait a week for the fourth one. The first three episodes of Love and Death are pure setup, an introduction to the world and its main players. For the fourth one to really work, we needed to spend a lot of time with our characters, especially Candy Montgomery (Elizabeth Olsen). And to really get into her mind, David E. Kelly used the full extent of three hour-long episodes; it's a luxury no movie can profit from, and definitely an argument to justify why Love and Death worked much better as a TV show than a movie.
A fundamental reason why weekly releases work better than the Netflix model of dumping the entire show at once is the "watercooler effect", where viewers can sit on what just happened for a week and discuss it with colleagues and friends during their breaks at work/school. Love and Death didn't really have any moment that would grant such a conversation, aside from the performances and the way the story was told, until the end of the third episode. The fourth episode, titled "Do No Evil", has many such moments throughout its runtime.
The new episode also places Olsen as the true lead of the show, while Jesse Plemons' Allan Gore takes a step back and has a much more limited runtime. We get the majority of the episode through her perspective, though because of some of the things that happen, one could wonder if the series would benefit from third-party POVs, like the neighbors, some of which have a key part to play here. But once the plot doesn't need them anymore, we don't really cut back to them unless our main characters interact with them. The end of the episode sets up a very interesting episode 5, where this question of whether we should have additional points of view would work or not.
RELATED: White House Plumbers Review: HBO's Latest Political Satire Is A Win
If you enjoyed the first three episodes of Love and Death, and haven't seen "Do No Evil" yet, you will definitely like this one. If you felt like they took too much time to build up the plot and even felt they were kind of dull, you might appreciate that this one starts to put the pedal to the metal and readies us for three more relentless episodes to come. If you haven't jumped on board yet, you might want to check out the previous episodes before clicking play on this one. Make sure to let us know your thoughts on our social media too!
Spoilers ahead for Love and Death episode 4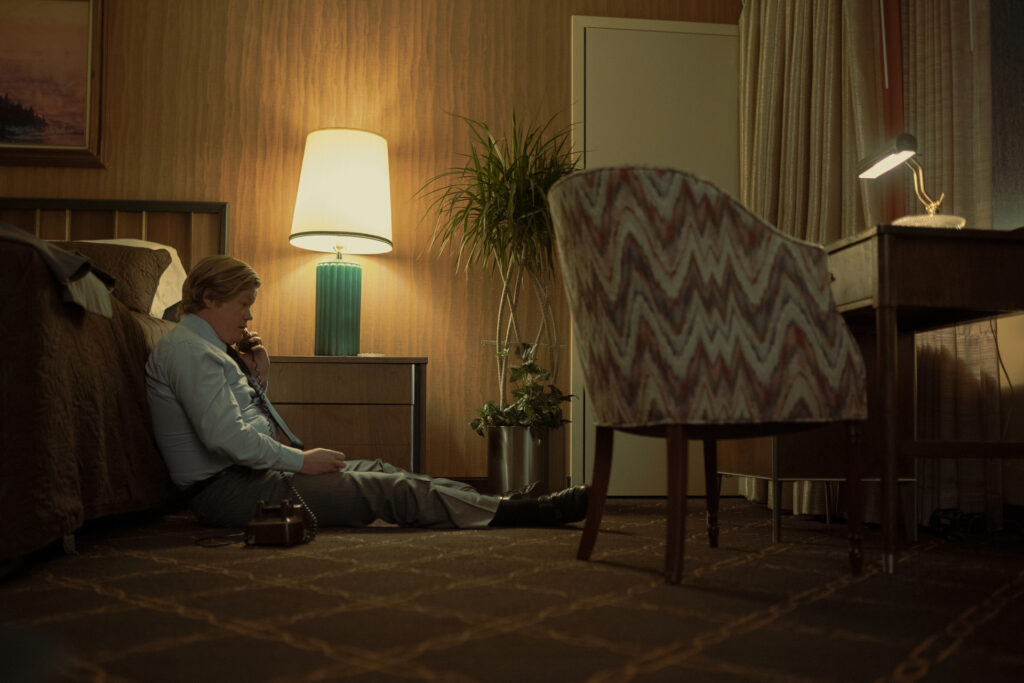 Of course, anyone familiar with the story of Candy Montgomery was waiting for the first five minutes of this episode to happen. It was arguably the most crucial scene of the entire show, and Linka Glatter knew as much. Studying the way the scene was staged, we can learn a lot about her and David E. Kelly's approach to the story — it's not about the crime itself (a bold approach that Hulu's Boston Strangler also followed earlier this year to great success), but about understanding everything that led to this woman committing this act and why she reacted the way she did afterwards.
RELATED: Citadel Review: A New Dull And Predictable Series For 2023
Candy Montgomery needed a break from life, and when she had one, she found her true self. Was she that way because of how life had sidelined her so far, or would she have acted that way under any other circumstances? Olsen's performance in the car after leaving the house is truly magnificent, and we got moments like that throughout the entire episode, which made it all the more delicious to watch. I was also looking forward to seeing her reaction when someone told her about Betty's death, and was kind of disappointed to see it happened in the dark. But there was so much more to it, because Candy spends the last 20 minutes of the episode in full shock, allowing us to take all of that in.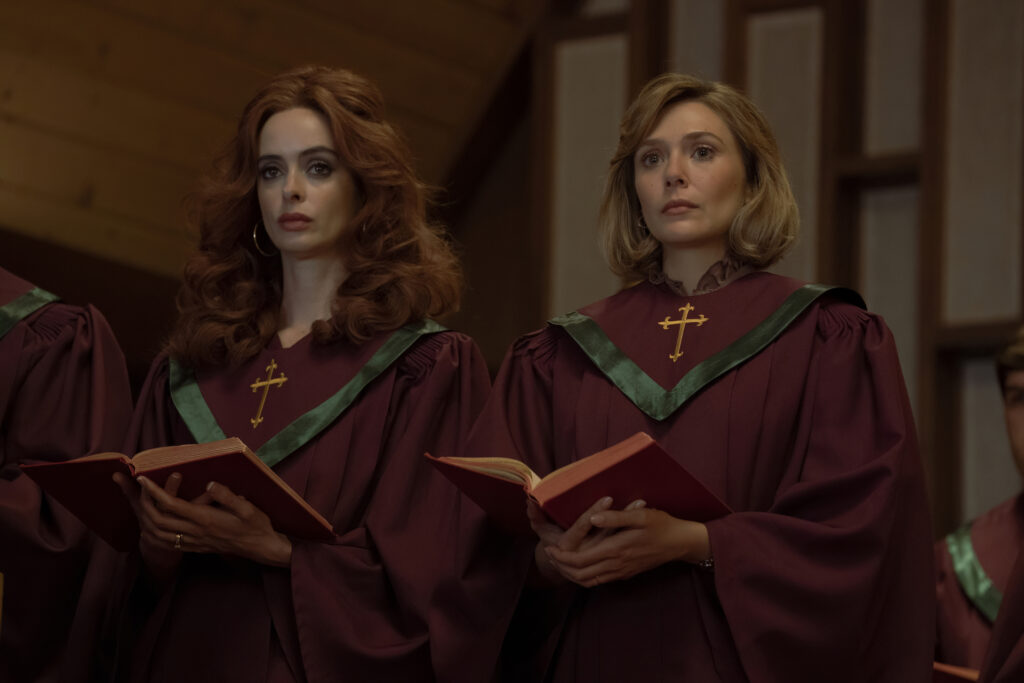 That being said, I was a bit disappointed in how the murder scene was awkwardly cut short. It felt like they were building up to something big, with the help of the edits, the sound design, and so much more, but we immediately cut away to the front door and it was done. Not that we needed to see the axe hitting Betty, but hearing a sound or a scream would have been an appropriate payoff to such an intense build-up.
But what did you think of the episode of Love and Death? Are you looking forward to the next one, or have you been disappointed in the series so far? It's definitely not Big Little Lies or even The Undoing, but it's been quite solid so far, and the material is vastly elevated by the actors involved. Let us know your thoughts about Love and Death on our social media, and stay tuned for our discussion of episode 5!
KEEP READING: American Born Chinese Review – Season 1 Brings New Magic to Television