Street Fighter: Duel has revealed the latest crossover with Devil May Cry 5 released for the mobile game. Crunchyroll Games and Capcom have teamed up to bring characters featured in the Devil May Cry video game series, introducing Dante as a new fighter to the roster. The "Devil Invasion" crossover including the new addition will feature a special story merging both worlds as a new warrior is added with unique attacks and abilities for players to experience.
Street Fighter: Duel is the latest release in the video game series for Mobile platforms, with the iconic fighters of the franchise. The RPG mobile game allows players to collect and upgrade a team of 3 fighters for a real-time combat experience. Street Fighter has also previously been a collaborative guest for a mobile game, including the Power Rangers Legacy Wars crossover. However, it has started its unique line of releases for its mobile RPG debut. The recently released title has already included a Monster Hunter crossover, which introduced Gore Megala and even a Gore Magala version of Ken.
Dante Added for Street Fighter: Duel Event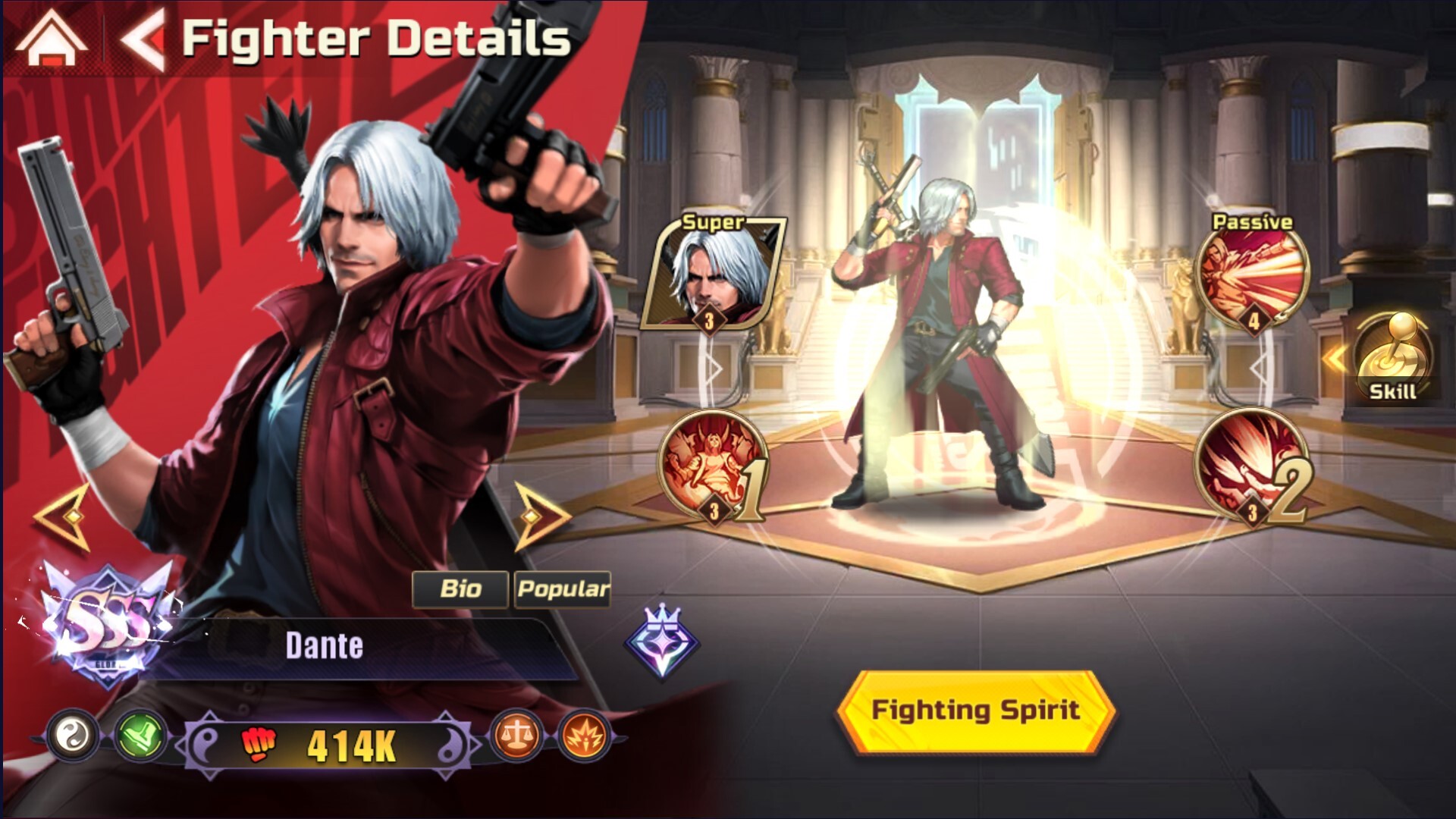 Crunchyroll Games, the interactive division of the global leader in anime, has teamed up with video game giant, Capcom to merge the worlds of the hit action series Devil May Cry 5 with Street Fighter: Duel. The "Devil Invasion" crossover will run from May 11th to May 24th in the Street FighterTM: Duel app. Get prepared now by downloading the game on Apple Store and Google Play, ahead of the update on May 11th.
RELATED: Digimon For Beginners: Best content for new fans In 2023
Something wicked, and stylish, this way comes as Demon hunter Dante steps into the ring! A mysterious tree, the Qliphoth from Devil May Cry 5, has cast a sinister shadow over the world of Street Fighter: Duel. The megalomaniac dictator, M. Bison is attempting to harness the looming tree's dark power. Our heroes, Ryu, Chun-Li, and the World Warriors must stop him, but can they rely on Dante, the fashionable fighter that arrived upon a motorbike? Perhaps help is on the way!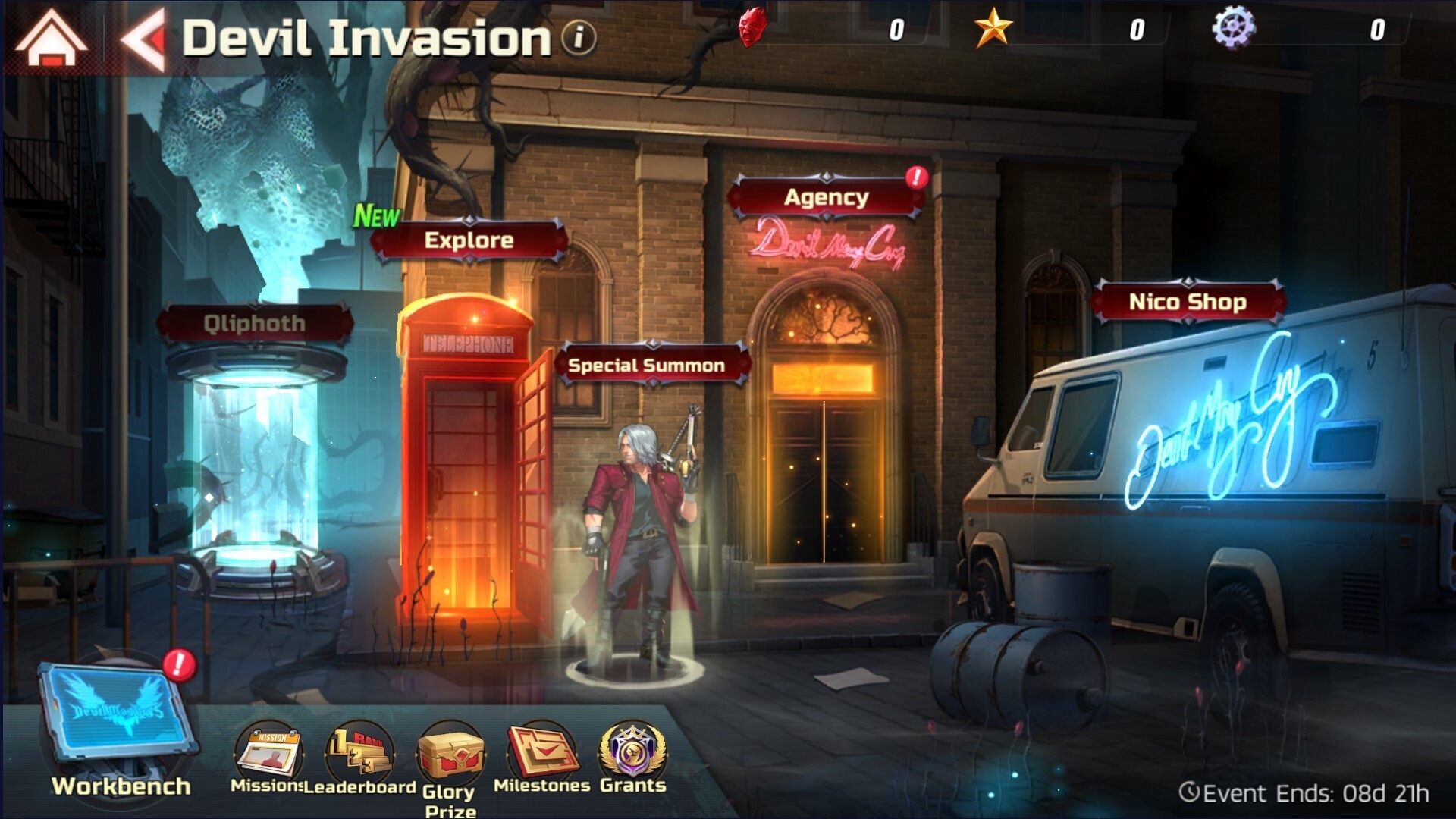 Unlock the stylish and tenacious Dante, transform into a powerful demon and devastate your foes with massive damage.
Master Dante's unique EX-move "Power Smash" and send the enemy's front row scurrying behind the backline, adding a new layer of depth to combat.
Take on "Devil Invasion" tasks to earn "Demon Soulstones", then drop by "Nico's Store" to buy rewards like the "Strongest Demon Hunter" avatar.
"The Agency" needs you! Explore the world and earn "Demon Stars", a demonic currency Nico can utilize to power-up your fighters.
Exclusive rewards for new or returning players, including currency to pull and level up new fighters.
Street Fighter: Duel launched in select territories on February 28th, 2023. Players stepping into the ring can collect, level up and battle with over 40 fan-favorite fighters from across the Street Fighter series, including Ryu, Chun-Li, and Akuma, with more added all the time.
Need a nostalgia-filled refresher on these two worlds set to collide? 1992's Street Fighter II: The Animated Series and 2007's Devil May Cry: The Animated Series are currently streaming on Crunchyroll.
RELATED: Exciting Crunchyroll Ani-May 2023 Celebrations
The Devil May Cry addition to the Mobile RPG will introduce a new dynamic to the title, with Dante as a perfect new addition that will blend perfectly with the other fighters. Dante is an overpowered combatant compared to the warriors seen in the Street Fighter franchise, which is no surprise considering the threats that he faces. However, his move sets will make him a strong addition to any team that a player creates and will certainly have his list of advantages and disadvantages to make him a balanced new character for the roster.
Street Fighter: Duel 'Devil Invasion' crossover with Devil May Cry 5 will be live tomorrow, allowing players to add Dante to their team. The crossover will run from May 11 until May 24 so make sure to participate before the event ends. 
About Street Fighter: Duel
(*) Crunchyroll Games supports Street Fighter: Duel in the United States, Canada, United Kingdom, Ireland, Norway, Sweden, Finland, Denmark, Iceland, Australia, and New Zealand 
A PLUS JAPAN INC. supports Street Fighter: Duel in most European countries, Latin America, and the Middle East.
What do you think of Street Fighter: Duel? Will you be adding Dante from Devil May Cry 5 to your team of fighters in the game? What other crossovers would you like to see with the Mobile RPG? Let us know on social media and keep following The Illuminerdi for more gaming news.
Source: Crunchyroll
KEEP READING: G FUEL and Viz Media Team Up for Astonishing 3rd Naruto Shippuden Energy Drink